With many studies now showing the devastating impact of lost time in the classroom, the government has made a poor decision to shut down schools, especially when reasonable policies can be put in place to minimise risk.
The Covid-19 story of the year is playing out in Hong Kong, and children again have a starring role. On Tuesday, Chief Executive Carrie Lam Cheng Yuet-ngor announced that all kindergartens and primary schools will be closed for on-campus learning until after the Lunar New Year. With experience as a guide, it will be much longer than that.

The decision was made in pursuit of the city's goal of zero-Covid, in an effort to please Beijing, where the party leadership is using any means necessary to keep coronavirus cases low in the run-up to the Olympics and the 20th National Congress later this year.

But while China's approach was wise before vaccines were available to save the lives of the vulnerable and elderly, that is no longer the case. The Omicron variant that's spreading rapidly around the world appears to be less severe than previous variants, particularly for those who have taken an effective vaccine.

But in Hong Kong, the vaccination rate has remained relatively low. Strict border closures have kept case numbers so low that residents who might be wary of getting vaccinated have seen little incentive to overcome their fears. The arrival of Omicron in Hong Kong now looms large because of adult residents' choices – a price that Hong Kong's schoolchildren should not be asked to pay.

Hong Kong has more than 300,000 primary students who will be affected by the coming shut-down, many of them severely and permanently.

Primary students are uniquely ill-served by remote schooling, which forces them into a mode of learning deeply out of step with their social, emotional and educational development. While an older student may be able to focus for hours at a time on computer-driven lessons and remote instruction by their teachers, younger students struggle to maintain the attention required for real learning to take place.

Anyone with a young child in home-schooling over the past year has witnessed the uphill battle of teachers who struggle to keep primary-age students focused and on track with their assignments. Some children could not focus at all, easily tempted by nearby computer games that can be played during lessons.

Six-year-old Willa Stief attends an online class while her parents work from home and take care of a toddler amid surging Covid-19 cases in Hamilton, Ontario, Canada on January 7.

A March 2020 survey by the Education University of Hong Kong found that over 80 per cent of the parents of primary students polled reported that their children had trouble learning at home. Top among the difficulties cited was the child's lack of concentration. Parents also expressed frustration with a lack of resources at home and their inability to support online learning.

Nothing can replace a classroom. Over the past two years, Hong Kong children have lost hundreds of hours of in-person schooling, leaving children with less time to prepare and consolidate fundamentals meant to be learned in early education.

As primary schools shut down again, those losses will be compounded and possibly unrecoverable, especially for children whose families don't have the time or the financial resources to make up for the lost opportunities by hiring private tutors or guiding the children themselves.

The worldwide education crisis is now in the hands of individual government policies. Last month, a report by the World Bank, Unesco and Unicef estimated that the generation of students affected by Covid-19 school closures may expect to lose US$17 trillion in lifetime earnings as a result of lost time in the classroom. Notably, the report acknowledges that while nearly every country offered some version of remote learning, those options did not nearly make up for the lost class time.

Other studies have reached similar conclusions. A McKinsey study of US students, released in July last year, found that during remote learning they had lost some five months of learning in maths and were roughly four months behind in reading.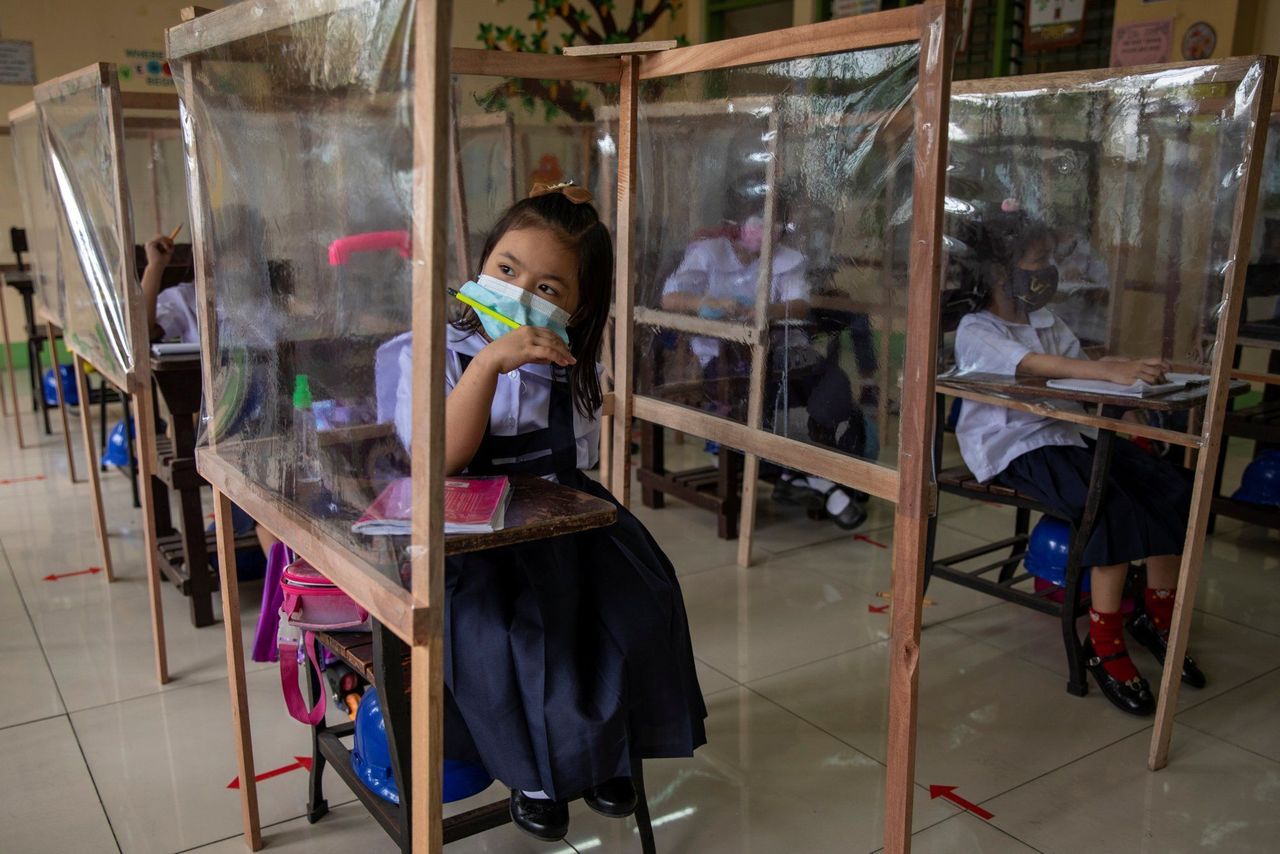 Students seated in between plastic barriers attend a class on December 6 as schools in Manila reopen for the first time since the onset of the Covid-19 pandemic, in San Juan, Metro Manila, Philippines.

Countries like Panama, Bangladesh and the Philippines, which have kept schools mostly closed since the beginning of the coronavirus pandemic, are doomed to fall further behind. First-world economic powers like the United States and Singapore which are learning to live with the virus and prioritise learning will fare better.

Hong Kong ought to be in the latter category by any rational measure, including the ability of its top-flight health care system to treat the sick. Hong Kong and mainland China's willingness to sacrifice education to maintain zero-Covid policies will damage long-term economic growth – especially competitiveness with countries that have prioritised children's schooling in the latter phase of the pandemic.

Education is the driver of the new economy, and the educational losses suffered by Hong Kong's children will take a generation to recover.

Around the world, students are now back in school full-time, even as the virus infects hundreds of thousands of new people every day. Hong Kong's decision to close schools is no longer a rational response to a virus that presents low risk to the vaccinated.

Those who exercise their right not to be vaccinated can opt to self-isolate or evaluate their own risks. They can no longer expect others – especially children – to suffer or sacrifice their education to protect them.