Singaporean singer Yumi Bai crossed fire with the ex-wife of Taiwanese-American idol Wang Leehom, saying she was Wang's "proper girlfriend" before he got married.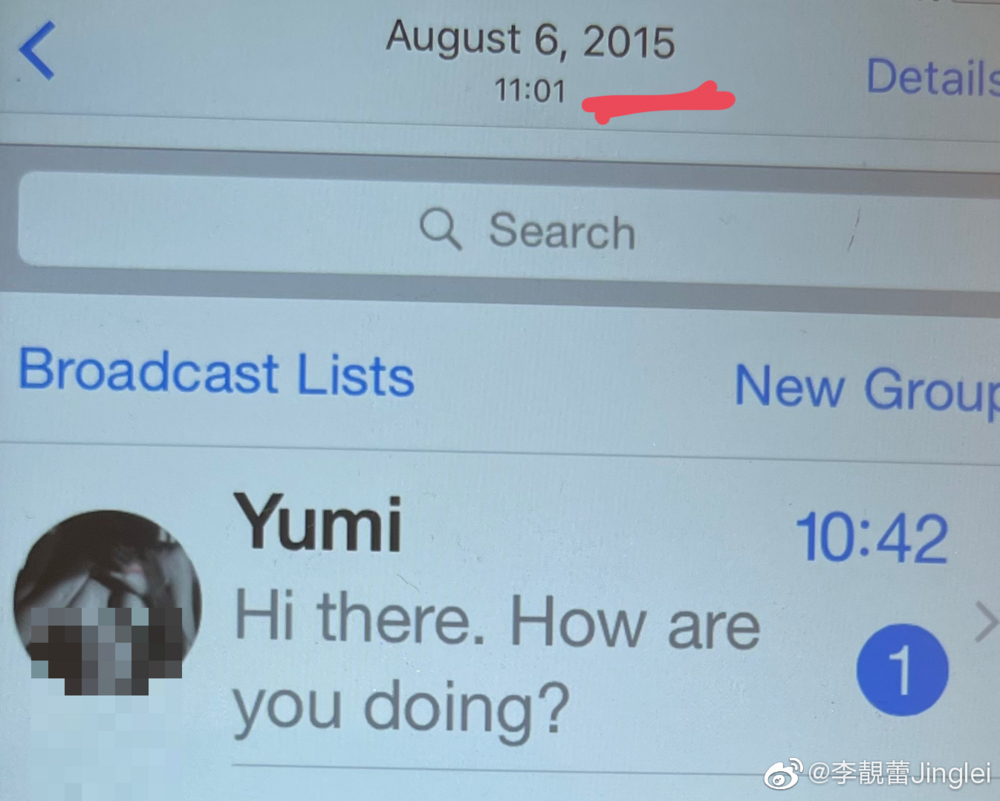 Lee Jinglei uploaded a screen cap which she claimed to be a chat between Wang and Bai

The member of the girl group By2 rejected she had an affair with Wang, after the wife Lee Jinglei said she could provide evidence for that.

Bai wrote on Weibo on Sunday, saying she dated Wang back in 2012. She said to her understanding, Wang did not date Lee before October 2013.

"Wang Leehom and I did not have any inappropriate relationship. I was his girlfriend before he got married (in 2013)," she wrote.

"I was 20 years old back then... we had a long distance relationship and shared private photos," Bai said.

The idol said she has deleted Wang's We Chat by 2019 when Wang and Lee's relationship broke down, and she should not be blamed.

Her post soon triggered a response from Lee, who accused Bai to have used Whatsapp instead of We Chat to reach Wang.

"That's because... she used Whatsapp. She also used a nude as profile picture," Lee wrote on her Weibo.

She uploaded a screen cap which she claimed to be a chat box between Wang and Bai. One user's profile picture shows a woman's chest.

Earlier today, Lee sent an ultimatum to Wang, demanding an apology from him or she will take the case to court for defamation.

She earlier accused Wang of hiring prostitutes and having multiple sex partners in various cities. Different people thought they were "dating" Wang and were shocked when he married her in 2013, she wrote in a 5,000-word post on Instagram.