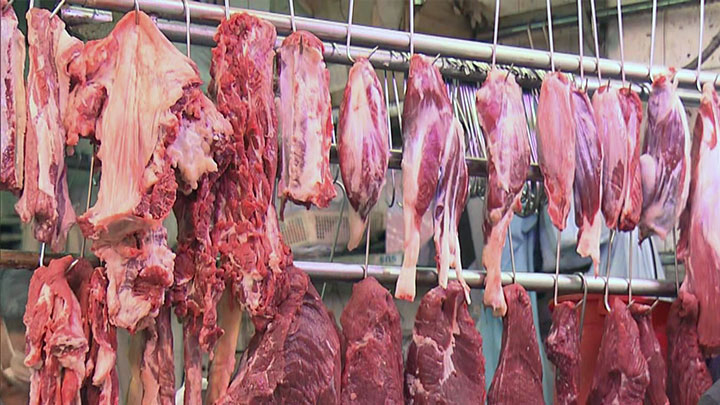 Yuen Long market fresh beef tested to contain preservative
A fresh beef sample from Tai Kiu Market in Yuen Long was found to contain sulphur dioxide, a preservative which can not be used in fresh meat.
The beef sample tested with 358.6 parts per million of sulphur dioxide, the Centre for Food Safety of the Food and Environmental Hygiene Department said on Tuesday. The Centre is following up with the vendor concerned about the irregularity.

Besides, the Centre also found a prepackaged sweetened mandarin, which was sold in an online shop, was detected with excessive sulphur dioxide.

"The mandarin, named Sugar Orange Cake, was found containing sulphur dioxide at a level of 588 parts per million (ppm), exceeding the legal limit of 100 ppm," said the CFS spokesperson.

Sulphur dioxide is a preservative that can be used in various foods, including dried vegetables, dried fruits, pickled vegetables and salted fish products, but not permitted in fresh or chilled meat.

Individual meat traders have been found illegally using sulphur dioxide to make meat look fresher.

Most of the sulphur dioxide can be removed through washing and cooking as it is water soluble. However, susceptible individuals allergic to this preservative may experience breathing difficulties, headaches and nausea after consumption.