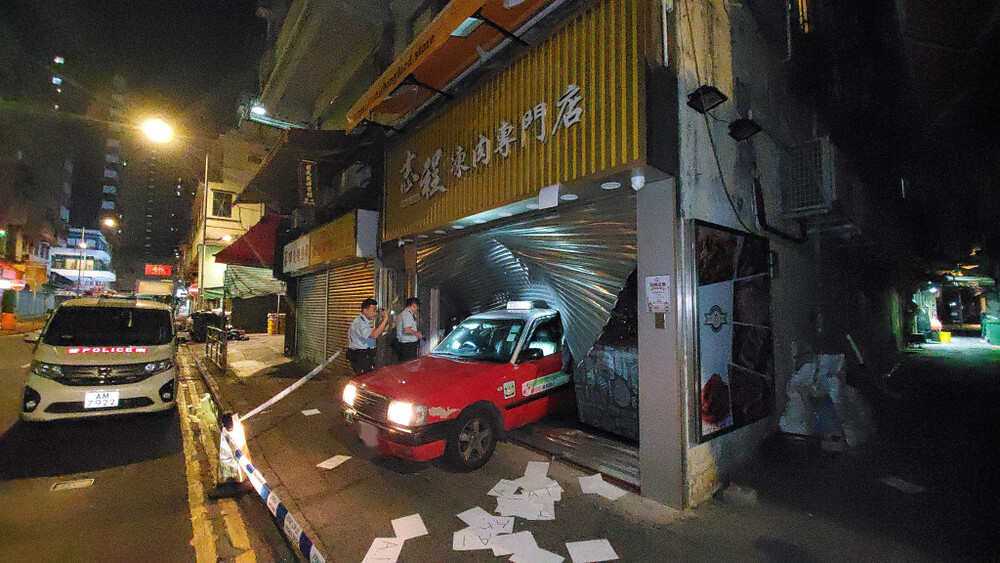 Yuen Long frozen meat stall hit by taxi ramming
A taxi crashed into the roll-up shutters of a frozen meat stall in Yuen Long in the early hours of Sunday.
A passer-by reported to police at 4am this morning the surreal finding on Tung Lok Street.

The driver boarded a black BMW getaway car and fled the scene before officers arrived. Multiple papers with "A..I" written on them were left behind at the scene, scattered all over the floor.

The case is listed as criminal damage and is being followed up by the Yuen Long district crime investigation unit.

The stall is understood to have been open for three months only.