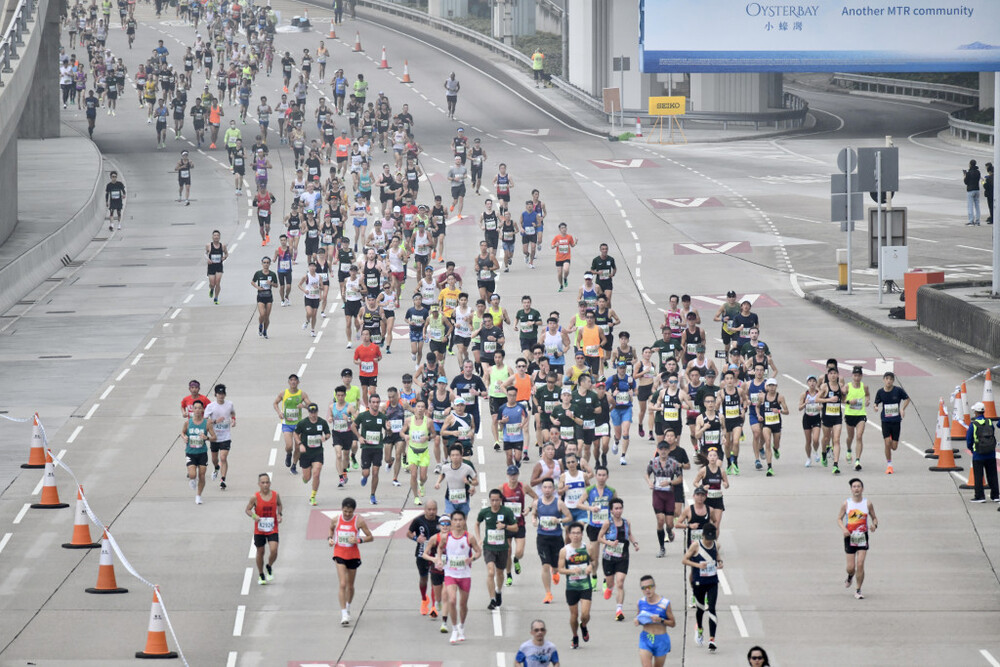 Youtuber jumps into HK Marathon race without registration
A Hong Kong YouTuber live-streamed his run during the Marathon event today and claimed that he had entered the track without registering in advance.
In a clip posted on his channel, the KOL Lau Chun-hin, dubbed himself "Carriage Lau", said he has not registered for the race and did not have a bib showing a runner number with him.

However, he ran along the race road to Victoria Park, where the finishing line was located, and collected the medal for runners who accomplished the race from an event's staff member.

"I'm risking my life for being arrested, stopped and beaten to join the race," Lau claimed.

According to the rules of the competition, all runners who attended Marathon should register in November last year to enter the draw for the ballot of 3,7000 quotas to participate.

"Only runners with valid numbered bibs were eligible to enter the track for the race," said The executive director of the Hong Kong Association of Athletics Affiliates, Dennis Ng Yu-ho.

"It is possible that there was chaos due to the huge area of race and a larger number of entrants," he said, "a follow-up investigation is ongoing."

Lau was sentenced to jail for three years and five months under an allegation of indecent assault in 2019 and only released in January this year.