Followers of 'When in doubt, take a walk' YouTube series share their favourite strolling routes, photos and memories.
The video opens with a wide shot of a truck moving across a flyover squashed between a red block of flats and an old industrial building.

The frame widens to show the buzzing street life of an old district in Hong Kong, with restaurants offering congee and noodles, and tiny fruit stalls.

Then Sampson Wong Yu-hin appears, walking into the Yau Ma Tei Car Park Building, a Kowloon landmark due to make way for a highway. He strolls inside and navigates through the building floor by floor, going past tight parking spaces and along dark, narrow corridors.

There are no words spoken in the six minute, 47 second video on YouTube. There is not much action either, just the scenes of one man walking, walking and walking.

The YouTube channel, "When in doubt, take a walk", which promotes the pleasure of walking in the community, is started by Wong, and Eric Tsang Tsz-yeung, both of them artists and lecturers at Chinese University.

"The city is itself a moving museum that requires you to walk in it and observe," Wong said.

Since last October, Wong and Tsang have uploaded more than a dozen clips, each featuring a guest shown wandering solo through places such as Kwun Tong, Tsuen Wan, To Kwa Wan and North Point.

The light piano music in the background was composed by local musician Shui Kam to provide an ethereal mood, but there is neither narration nor dialogue. This is deliberate, to allow viewers to immerse themselves fully in the experience.

The channel has attracted more than 13,000 subscribers so far, and a related Facebook page has 35,000 followers who share strolling routes, photographs and memories of their favourite walks all over Hong Kong.

"To understand the city, its public spaces and culture, one must take a walk," said Wong, who has long been fascinated by Hong Kong's urban culture and studies the use of public spaces.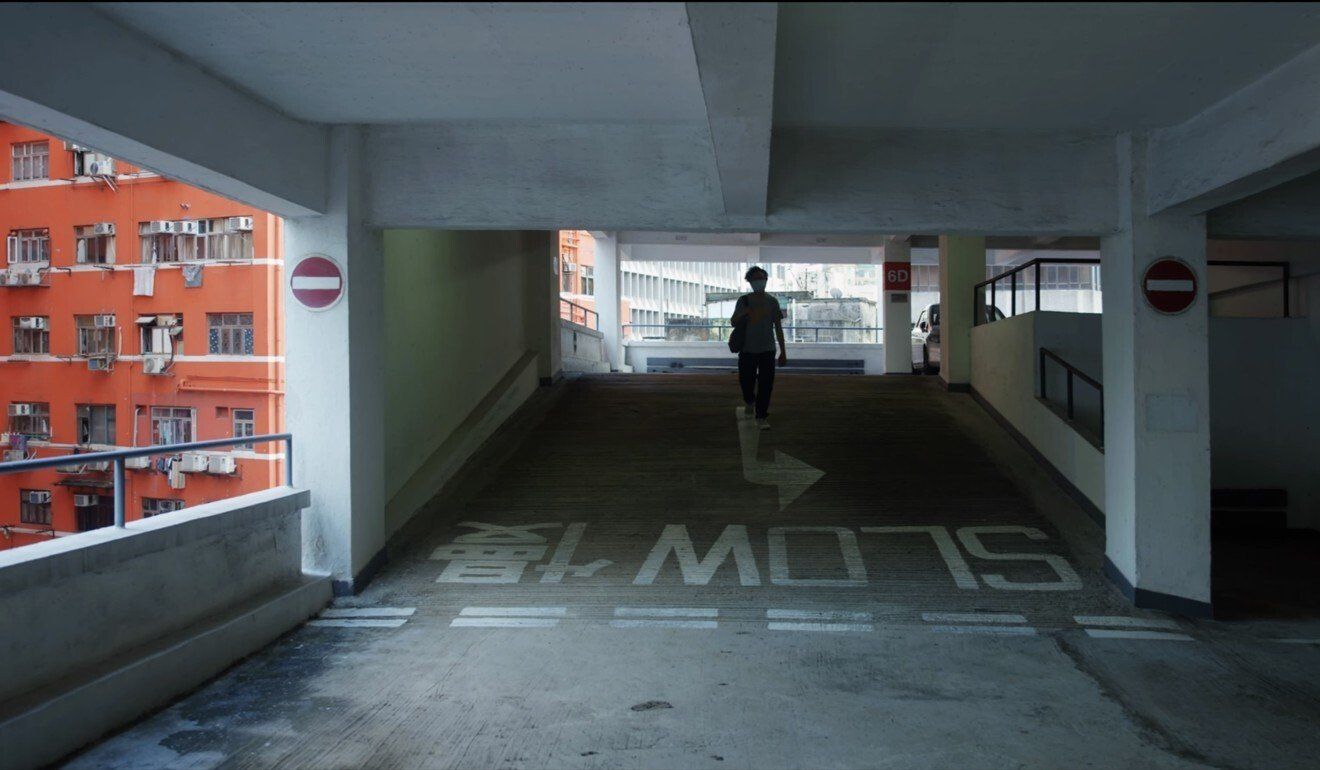 One of the videos features a silent walk through the Yau Ma Tei Car Park Building, due to be demolished.

He said the idea for the video series came from a pro-democracy protest on July 1 last year, when a group of demonstrators held a banner that said: "We really ******* love Hong Kong". It included a swear word that emphasised their strong feelings for the city.

He was also moved by the ongoing exodus of Hongkongers sparked by the introduction of the national security law in June last year, and a sense of despair in society since the social unrest of 2019.

"But for those of us who have decided to stay in Hong Kong, we still have to live our lives," he said. "Is there something we can do to fuel positive energy into the people around us?"

Thinking about all that led him and his friends to start their YouTube channel and name their feel-good campaign "When in doubt, take a walk".

Co-founder Tsang, a former photojournalist, said walking was the most inclusive activity. A walk does not cost much, can be short or long, fast or slow, and can be done alone or with friends.

"Everyone can talk about their walks without fearing that their opinions are not professional enough. No one needs a master's degree to talk about the strolling route they like, how they came across it, and how they savour such moments," Tsang said.


A way to rediscover Hong Kong

While Hongkongers often complain about narrow pavements and heavy traffic, the city has long been regarded as one of the most walkable in the world.

A new study of nearly 1,000 cities by the New York-based non-profit Institute for Transportation and Development Policy rated Hong Kong among the world's most walkable, alongside Paris, London and Bogota, the high-altitude capital of Colombia.

The Transport Department has its "Walk in Hong Kong" initiative, and has been studying ways to make districts such as Sham Shui Po and Central more pedestrian-friendly.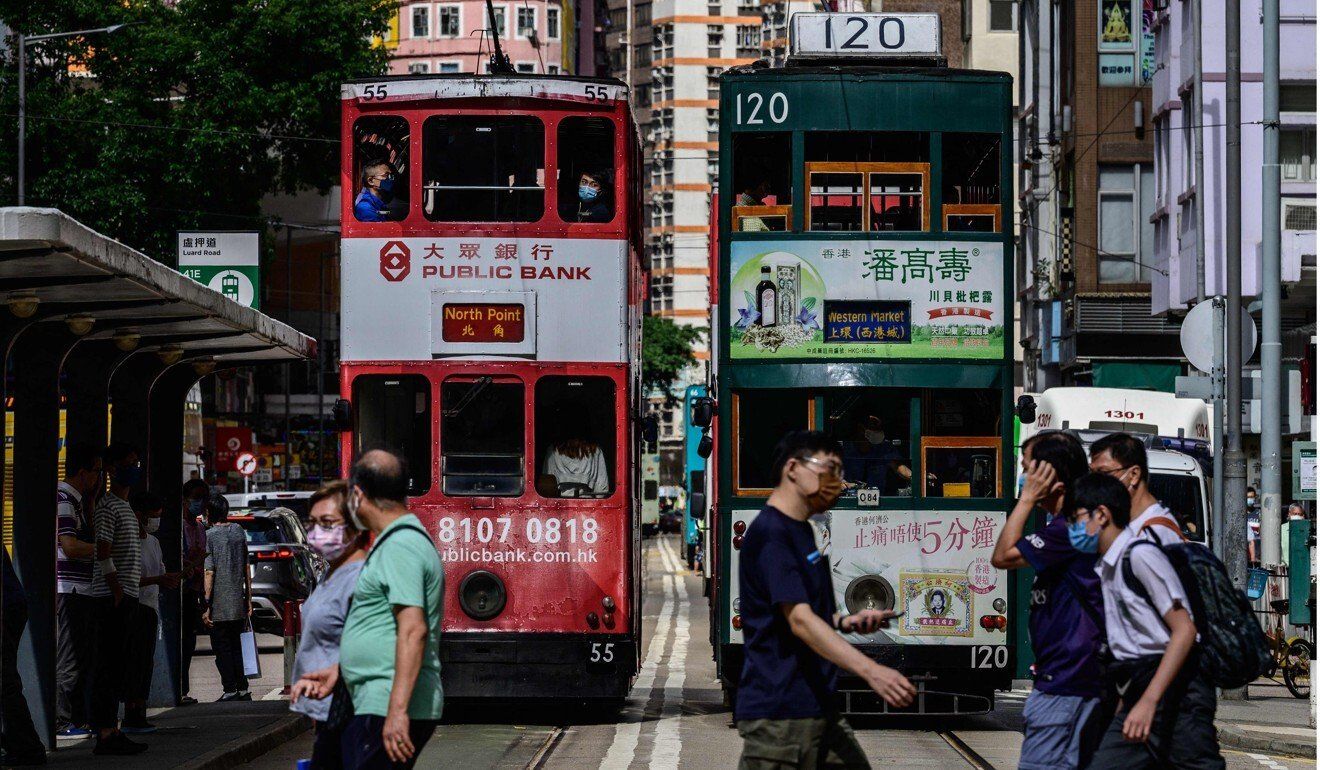 Hong Kong has long been regarded as one of the most walkable cities in the world.

The Covid-19 pandemic also put the spotlight on walking globally, as people in lockdown and facing movement restrictions have taken to strolling in their own neighbourhoods

Last November, the World Health Organization updated its guidelines to recommend that adults cooped up during the pandemic get at least 150 minutes of moderate to vigorous physical activity every week.

Health benefits aside, advocates say walking allows people to appreciate archaeology and scenery they otherwise take for granted, and connect anew with people.

One follower of the "When in doubt, take a walk" group, who preferred to be called by her surname Chu, said she had made friends since she began watching the videos and joined the online discussions.

Growing up in the city's Western district, she said she never paid much attention to the aesthetic value and vitality of the old residential buildings or tong lau – the area's unique Chinese-Western tenements which are disappearing.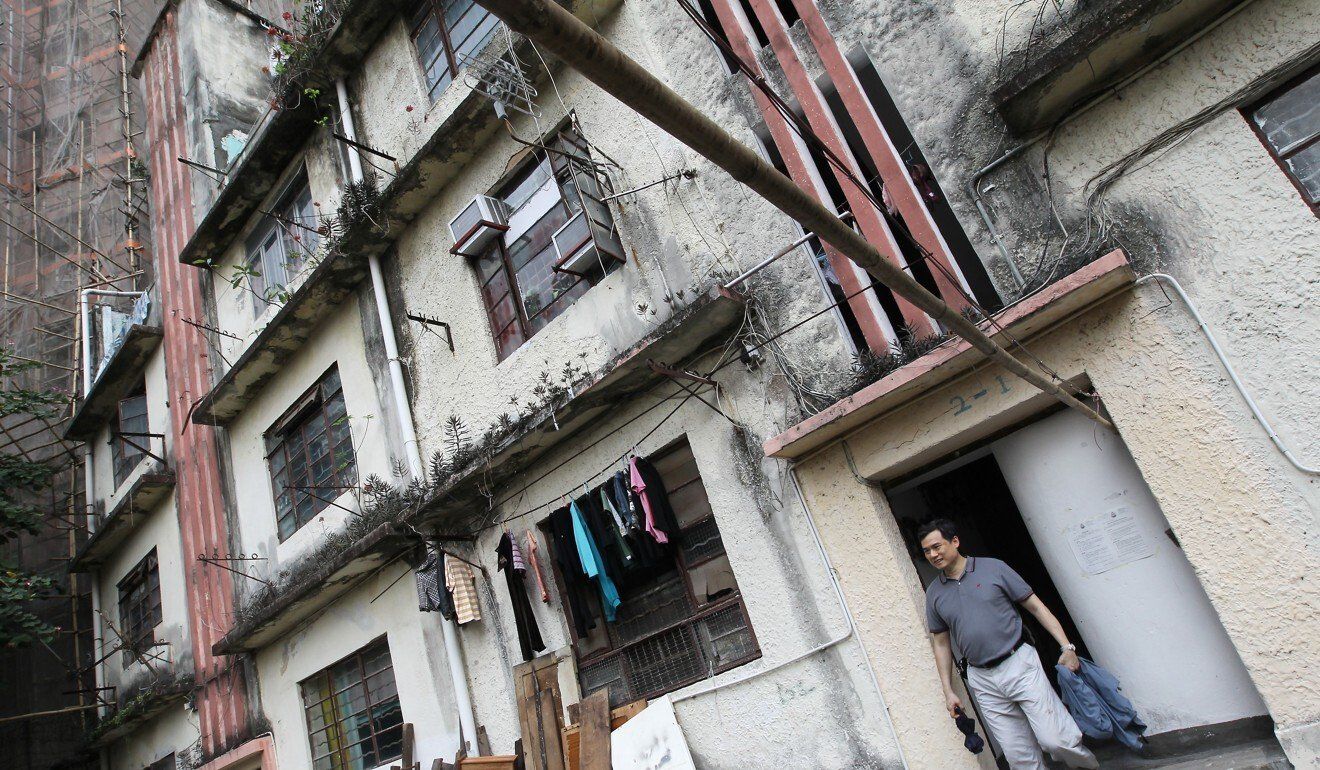 One follower of the YouTube page was inspired to visit the city's tong lau – unique Chinese-Western tenements – by the videos.

"But when I started seeing on the Facebook page how people came here for a walk and shared their pictures of old buildings they liked, it struck me that this district was indeed quite unique," she said.

She met another follower of the group and they explored the area together. It was an interesting encounter as her new friend told her about the plants and trees along their way.

They arranged to meet again for more walks in other districts.

"Since it is quite impossible for us to travel for holidays during Covid, I may as well spend more leisure time strolling around the city and making new friends," Chu said.

Wong is pleased the video project he started has begun connecting Hongkongers, especially at a time when there is still a lot of sadness in the city.

"Many people are leading a very difficult life, and when you walk through the streets, you can see there are many day-to-day struggles," he said.

"But the fact that they are still struggling, and looking for a way around it, is itself something that makes you ponder about life."