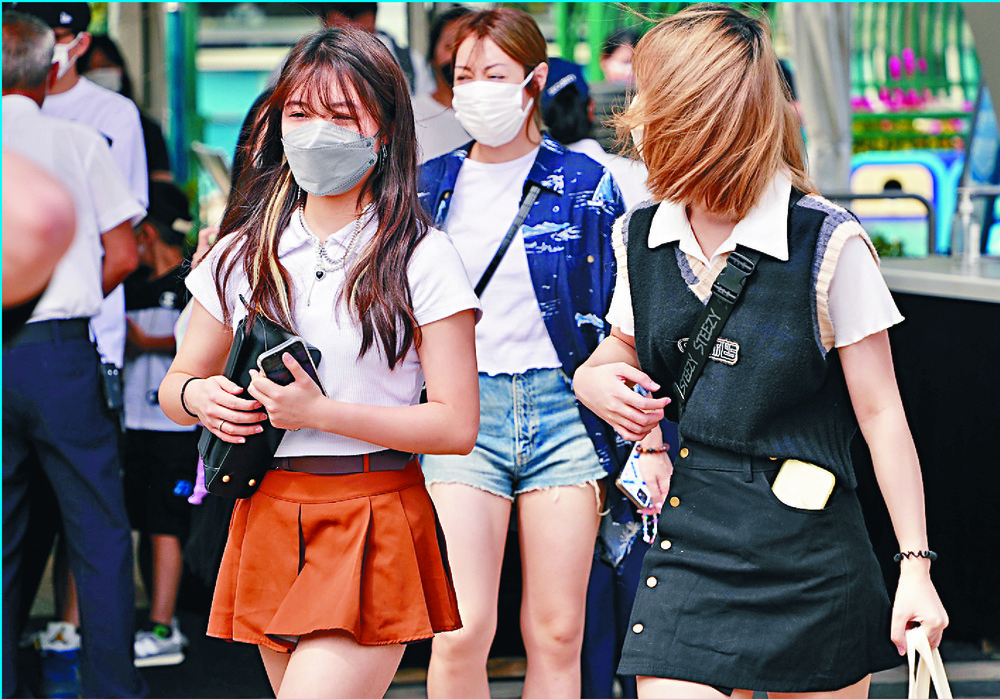 Youths are becoming more pessimistic
One in four youngsters in Hong Kong feel pessimistic about their life, compared to 17.2 percent in 2017, according to a survey by a youth group.
The Hong Kong Federation of Youth Groups surveyed 531 people aged between 15 and 39 from December 8 to 24 last year.

On the positive side, the results showed that 50.7 percent of respondents agreed that starting a business is better than working - rebounding from 43.3 percent in 2018.

The group believes that young people's rising confidence in entrepreneurship is caused by the government's efforts to support start-up businesses looking to explore opportunities in the Greater Bay Area.

However, youths are less positive about their abilities than during pre-pandemic times, with only 73.1 percent of respondents saying they considered themselves useful - much lower than 92.3 percent in 2017 and also a record low in recent years.

In addition, the percentage of those who had a negative outlook on their future life prospects increased from 17.2 percent in 2017 to 25.3 percent in 2021 - reflecting the wavering mental health of youths and their reduced perception of their value.

The survey also found that young people are less interested in volunteering opportunities, with the percentage of those who are part of organizations having dropped from 28.3 percent in 2017 to 10.7 percent in 2021 - a decline which the group said is "not conducive to social cohesion."

The percentage of young people agreeing that public opinions have influence on government policies has hovered at around 30 percent since 2018, a significant drop from over 50 percent in 2017.

As for the percentage of those who have paid attention to recent social policy news, there was a drop from 86.8 percent in 2017 to 67.4 percent last year, which reflects that "youths have little confidence in themselves to exert influence on policies and feel powerless in political participation."

Additionally, there was a weakening sense of belonging to Hong Kong and to their national identity, as well as a reduction in their confidence in press freedom.

Furthermore, the desire to marry and have children has also declined.

The group hopes that the authorities will address the changing values and feelings of young people and implement measures accordingly - especially in the areas of mental health, social participation, diversified career development and entrepreneurship - in order to rebuild their confidence.