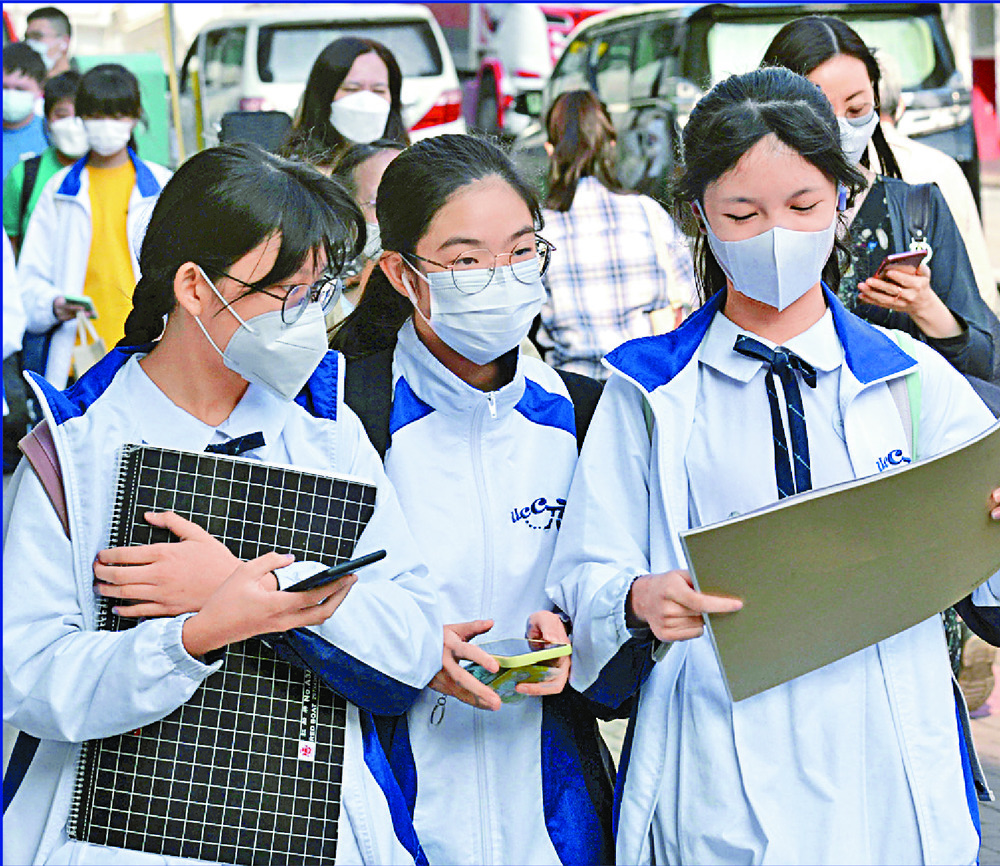 Youngsters who love HK, country to be nurtured
A Youth Development Blueprint will be published this year with the aim of nurturing young people with an affection for the country and Hong Kong.
They must also have global perspectives, an aspiring mindset and positive thinking.

John Lee said the government will step up efforts to promote Steam (science, technology, engineering, arts and mathematics) education at primary and secondary levels.

"More learning elements of innovation and technology will be incorporated in the curriculum, with the aim of at least 75 percent of publicly funded schools implementing enriched coding education at the upper primary level and introducing innovation and technology elements such as artificial intelligence in the junior secondary curriculum by the 2024-25 school year," Lee said.

Publicly funded primary and secondary schools are required to designate coordinators to plan Steam education, starting from this school year, and annually hold quality Steam activities from next school year.

Teachers are also required to take core professional training on I&T within two school years in at least 75 percent of publicly funded primary and secondary schools.

Lee set a target to have 35 percent of students at the University Grants Committee-funded universities studying Steam subjects in the coming five years.

The Youth Participation Initiative will be launched, including raising the number of Member Self-recommendation Scheme for Youth from 60 to more than 180, and designate two committees on district affairs and open seats for young people to offer their views.

The Society for Community Organization welcomed the measures, but urged the government to also review policies on financial assistance to grass-root post-secondary students.