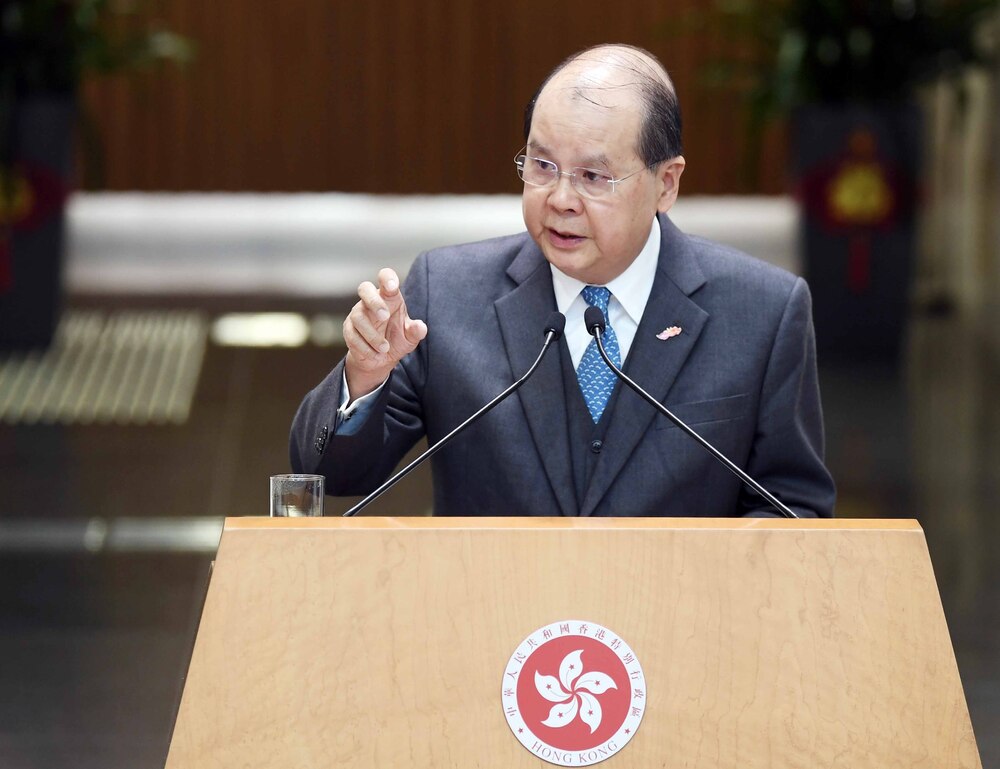 Youngsters to seize chances working in Greater Bay Area
More than 10,000 fresh graduates have yet to find a job, said Chief Secretary Matthew Cheung Kin-chung as he called upon youngsters to seize opportunities in Greater Bay Area.
As unemployment rate hit the 17-year high of 7.2 percent for the three months ending February, the situation was especially dire for young adults as fresh graduates are lack of experiences, Cheung said in his blog.

Unemployment rate for those aged between 15 and 24 reached 15.6 percent, or 35,500. They included 10,400 fresh graduates among the 27,800 graduates in last academic year.

To ease the unemployment, the government had created some 31,000 jobs by end of February, and about 10,000 of them are for fresh graduates and youngsters, Cheung said.

As the pandemic lasts, he said the government has announced in the Budget to spend another HK$6.6 billion to create another 30,000 time-limited jobs.

He also said there are over 10,000 Civil Service vacancies in the 2020-21 fiscal year, covering 60 bureaus and departments in both civilian and disciplined services.

"Apart from local employment, youngsters in Hong Kong can look farther ahead to find new opportunities from the development of Greater Bay Area," Cheung said.

He said the GBA will provide new impetus to Hong Kong's economic development, and it is an important opportunity for economic recovery after the pandemic.

To support young people to work in the mainland, he said the government has launched a HK$376 million "Greater Bay Area Youth Employment Scheme" and offered over 1,800 vacancies by far.

He also visited a job expo of the GBA scheme in Mong Kok last Wednesday where job seekers told him that they believed there is a "bright future" of working in the GBA and they wanted to grab the opportunity to develop their career there.