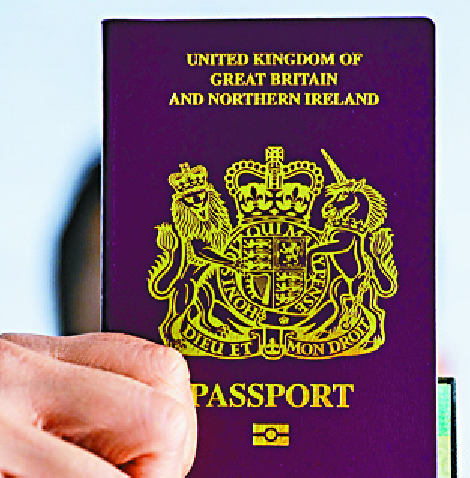 Younger to qualify for BNO passports
Hongkongers who were born on or after July 1, 1997, can apply for a British National (Overseas) visa as long as one of their parents holds a BNO passport.
The extension will take effect at the end of November.

At the moment, an adult child cannot move to Britain by themselves unless one of their parents migrates with them.

But changes have been made to Appendix Hong Kong British National (Overseas), with changes to the immigration rules issued on Tuesday.

A statement said the changes include provision to enable children of BNO status holders to apply to the BNO route independently [that is, without needing to form part of their parents' household or apply at the same time as them].

The change will apply to people who have at least one BNO parent, are aged 18 or over, were born on or after July 1, 1997, and reside in Hong Kong, the UK or the Crown Dependencies.

Partners, dependent children and adult dependent relatives of the adult child may also apply with them.

In February, then-immigration minister Kevin Foster told Members of Parliament that some people could not apply for the BNO visa "because their BNO parent does not wish to apply, because they are not part of their parent's household, or they are unable to apply at the same time."

"It was right to think about the family unit of the BNO, but this is creating unfair outcomes for the families of BNO status holders with some children able to access the route independently as they were old enough to be registered for BNO status, while their younger siblings aged between 18 and 24 are unable to access the route," Foster said.

"It is right and important to address this, so the government has made the decision to enable individuals aged 18 or over who were born on or after July 1, 1997, and who have at least one BNO parent to apply to the route independently of their BNO parent."