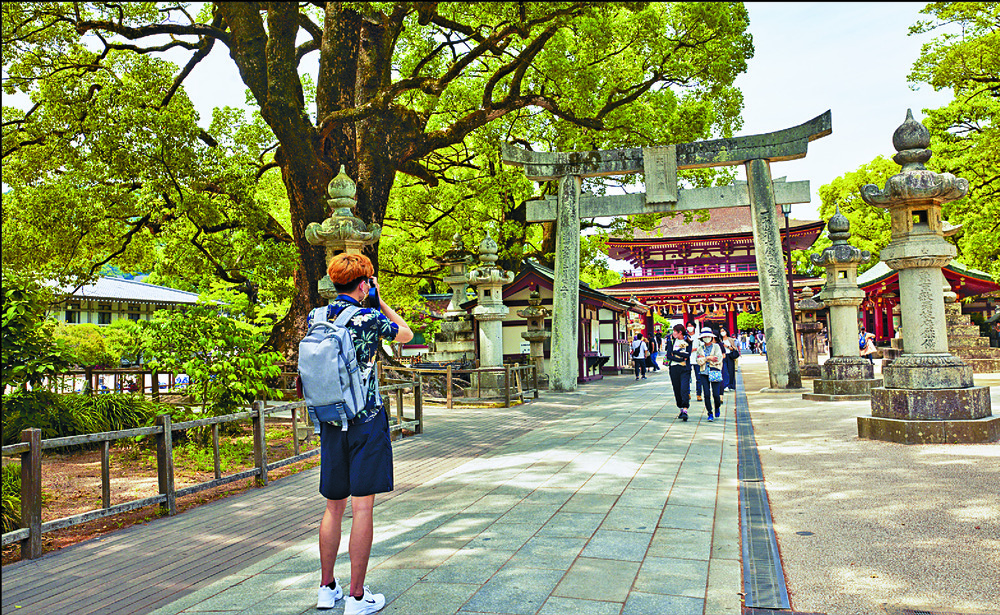 Yen slump signals cheap tours as Japan opens up
Group tours to Japan just became around HK$2,000 cheaper as the yen fell to around HK$5.90 per 100 yen, a travel agency operator said.
The news came as Hongkongers rushed to visit currency exchange stores and stock up on yen despite the rainy weather yesterday in preparation for a trip to Japan once borders reopen.

Indeed, the wait is almost over as Japan will allow tour groups from "blue" regions - among which Hong Kong is included - to enter the country starting tomorrow. However, travel insurance and face masks remain mandatory for tourists.

EGL Tours' executive director Steve Huen Kwok-chuen said yesterday that his agency has been fielding more inquiries regarding tours to Japan in recent days. However, he believes only a small number of these people will enroll as the SAR's seven-day hotel quarantine still acts as a deterrent for most people.

However, Huen added that the yen's tumble may make the trip more attractive.

"A seven-day tour to Hokkaido only costs some HK$15,000 now compared with HK$17,000 when the exchange rate was HK$7 per 100 yen," he said.

The agency currently has three group tours to Japan scheduled with departure dates at the end of this month and in late July.

Its first group tour to Japan was originally scheduled to depart next Wednesday but because of visa issues, it will be postponed for a week to June 22.

Another agency, Wing On Travel, announced tours to Tokyo and Karuizawa. One of its eight-day tours charges HK$16,999 per adult while an additional HK$3,000 will cover the cost of hotel quarantine upon return to the SAR.

A reader of The Standard, Wong, said she bought over 1.3 million yen with HK$80,000.

"I have been monitoring the exchange rate for some time and once it plunged to HK$6 per 100 yen, I made the move," Wong said, adding: "The current rate is like a 15-percent discount on all my travel expenses."

Another woman who visited a Sheung Wan currency exchange store yesterday said she had already stocked up on yen when the rate was HK$6.30 per 100 yen. She commented that "if it continues to go down, say to around HK$5, I will buy more."

One man said he spent HK$10,000 to buy around 170,000 yen, noting: "I plan to spend it all when I travel to Japan."