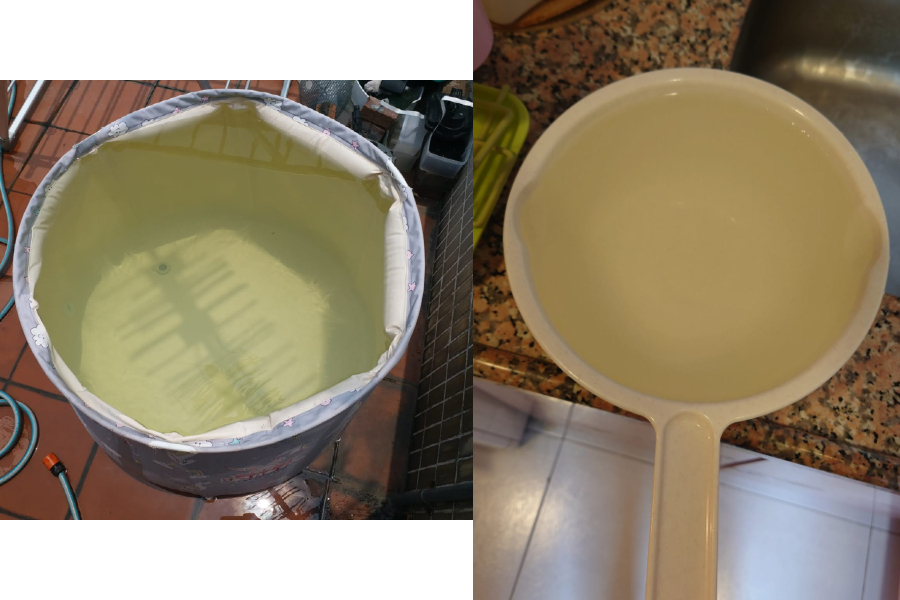 Yellow tap water raises questions among Ma On Shan residents, Govt claim no safety issues
The yellowish tap water reported by Ma On Shan residents is a result of slightly higher manganese content and won't cause safety problems, the Water Supplies Department (WSD) said on Monday.
WSD added that due to a temporary instability in the manganese reduction process of the Ma On Shan Water Treatment Works, the manganese in the tap water was slightly higher and resulted in a yellowish color.

It stressed the water will not lead to any safety issues and that it is still drinkable.

Chris Mak Yun-pui, a member of Sha Tin District Council said on July 30 that he had received more than 200 reports about the tap water turning yellow.

Some even said that the water had a bad smell, while a few residents had allergies and itchy skin after bathing.

The color of the tap water has become a little lighter while the water quality has still not back to normal, according to Mak.

Manganese is a mineral generally found in rocks and soils and its oxides have a dark brown color. Raw water generally contains trace amounts of manganese.

Authorities will reduce the manganese content in the water during the filtration process to ensure that content will not exceed 0.08 milligrams per liter.

The manganese content of the Ma On Shan Water Treatment Works was slightly higher on the 29th and 30th of last month, peaking at about 0.017 milligrams per liter, which gave the water a pale yellow color, but the level was still well below the limit and has returned to normal, said the WSD.