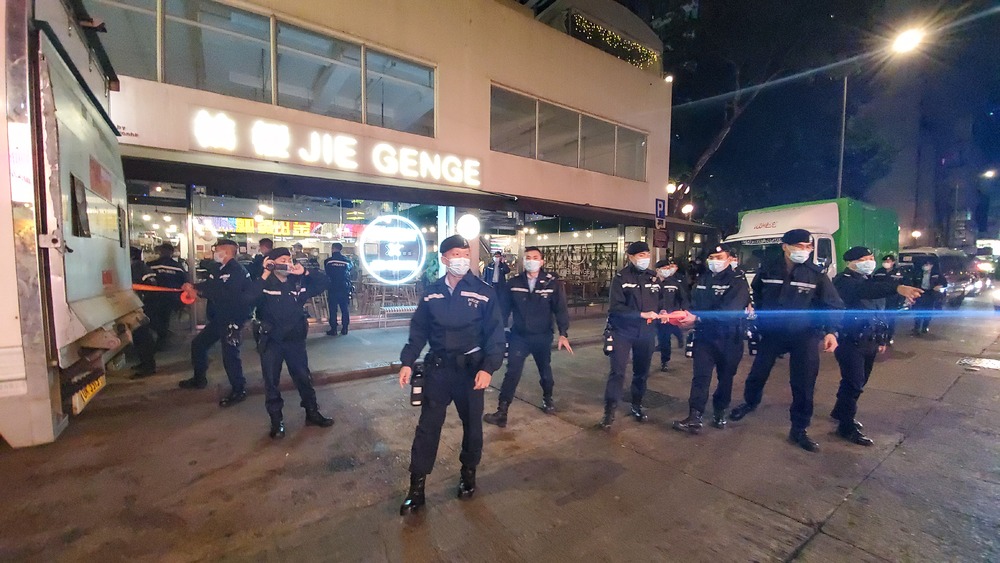 'Yellow shop' Jie Genge faces lawsuit over HK3m in unpaid rent
Two landlords on Tuesday filed a writ to the High Court and asked Taiwanese restaurant Jie Genge, dubbed a "yellow shop" by protesters, to repay HK$3.07 million in rental and return their four shop units immediately.
No hearing has been scheduled yet, according to the judiciary website.

The writ was filed by Deli Hsiung Co Ltd and Pengguo Co Ltd, which owned the four shop units on the ground floor and cockloft on 160-166 Portland Street in Mong Kok.

The owner of Jie Genge, Postcollectionhk (MK) Ltd, was listed as the respondent.

According to the writ, the four-year-long tenancy agreement between Postcollectionhk and the two companies began on March 18, 2019, at a monthly rate of HK$300,000.

Yet, the two companies said Postcollectionhk breached the agreement as it has yet to settle HK$3.07 million in rent between July last year and this September. They sent a lawyer's letter to Postcollectionhk this month but failed to recover the unpaid rent, triggering the lawsuit.