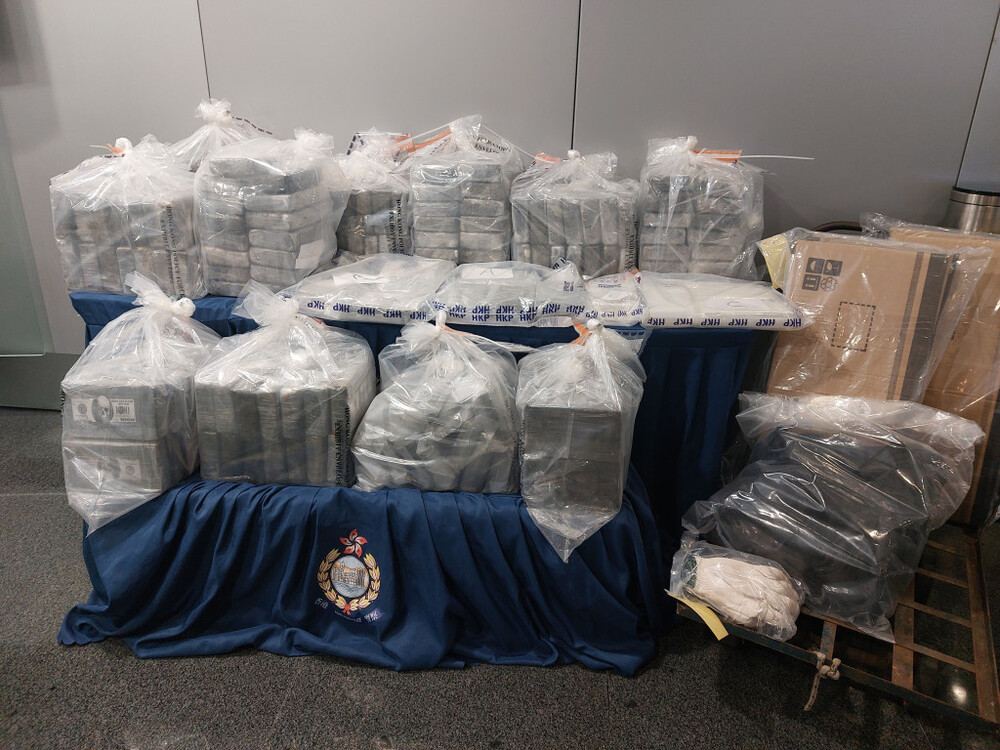 Year's biggest drug bust nets HK$100m cocaine with one suspect arrested
Police on Tuesday cracked the city's largest cocaine trafficking case this year, seizing more than 164 kilograms of drugs with a market value of HK$136 million and arresting a man in Fanling.
The 45-year-old arrestee surnamed Fan was unemployed and intercepted by officers during an anti-narcotics operation.

Officers earlier received reports that suspects were occupying an industrial flat in Fanling's On Lok Tsuen for stocking and trafficking drugs. Officers deployed an ambush yesterday afternoon and spotted a suspicious man carrying a big bag entering the involved flat.

Police followed the man and subdued him before discovering 164 packs of suspected cocaine, weighing one kilogram individually, hidden in the flat.

According to the police, the man was believed to be a triad member and in charge of guarding the drug warehouse and delivering the drugs, receiving HK$4,000 in payment for each pack.

The arrestee is detained pending his appearance in Fanling Magistrates' Courts on Thursday.