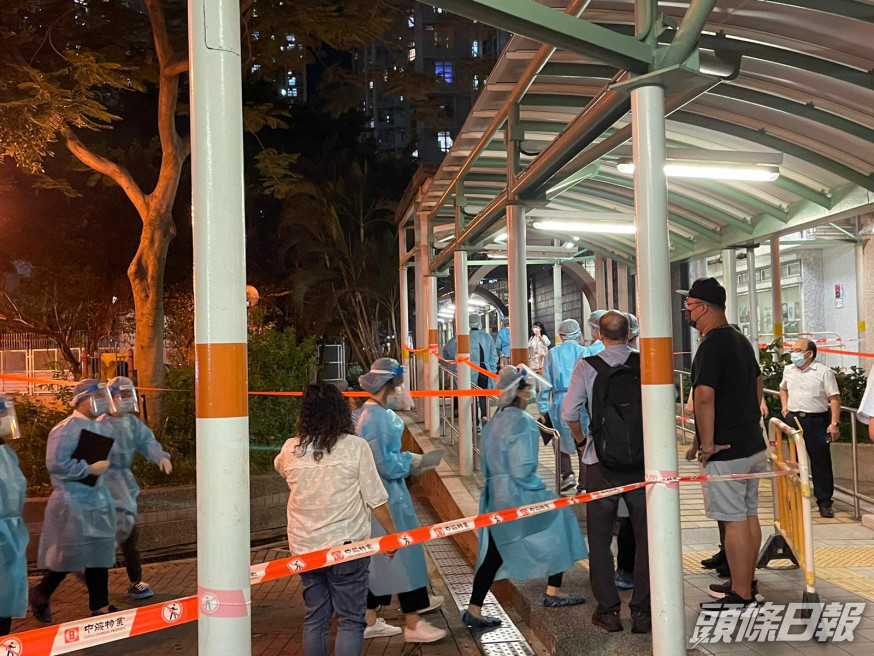 Yat Tung Estate lockdown announced as Cathay lounge worker tests positive
A lockdown has been announced for Mei Yat House of Yat Tung (II) Estate in Tung Chung after a Cathay Pacific lounge worker tested positive of Covid-19.
The staff has been classified as a local case as she had no travel history.

The lockdown is expected to finish by 7am tomorrow. Those who live in the block are required to stay in their premises and undergo compulsory testing.

The case involves a 47-year-old female patient who developed symptoms including fever and consulted a private doctor yesterday.

She attended the Accident and Emergency Department of North Lantau Hospital on the same day. Her deep throat saliva sample on August 15 tested preliminary positive and carried the L452R mutant strain.

She had no travel history during the incubation period and the Centre for Health Protection has classified the case as a local case.

She worked as an airline lounge staff member at Hong Kong International Airport and last went to work on August 14. She was not vaccinated.

Cathay Pacific said it has been informed by the service provider for its airport lounge The Wing at the airport that one of its employees has tested positive.

"As a precautionary measure and in line with advice from government health authorities, the lounge has now been closed for deep cleaning and disinfection until further notice," a spokesman said.

All staff who worked at the lounge have been sent for mandatory testing. In line with government testing requirements, all airport staff are routinely tested.