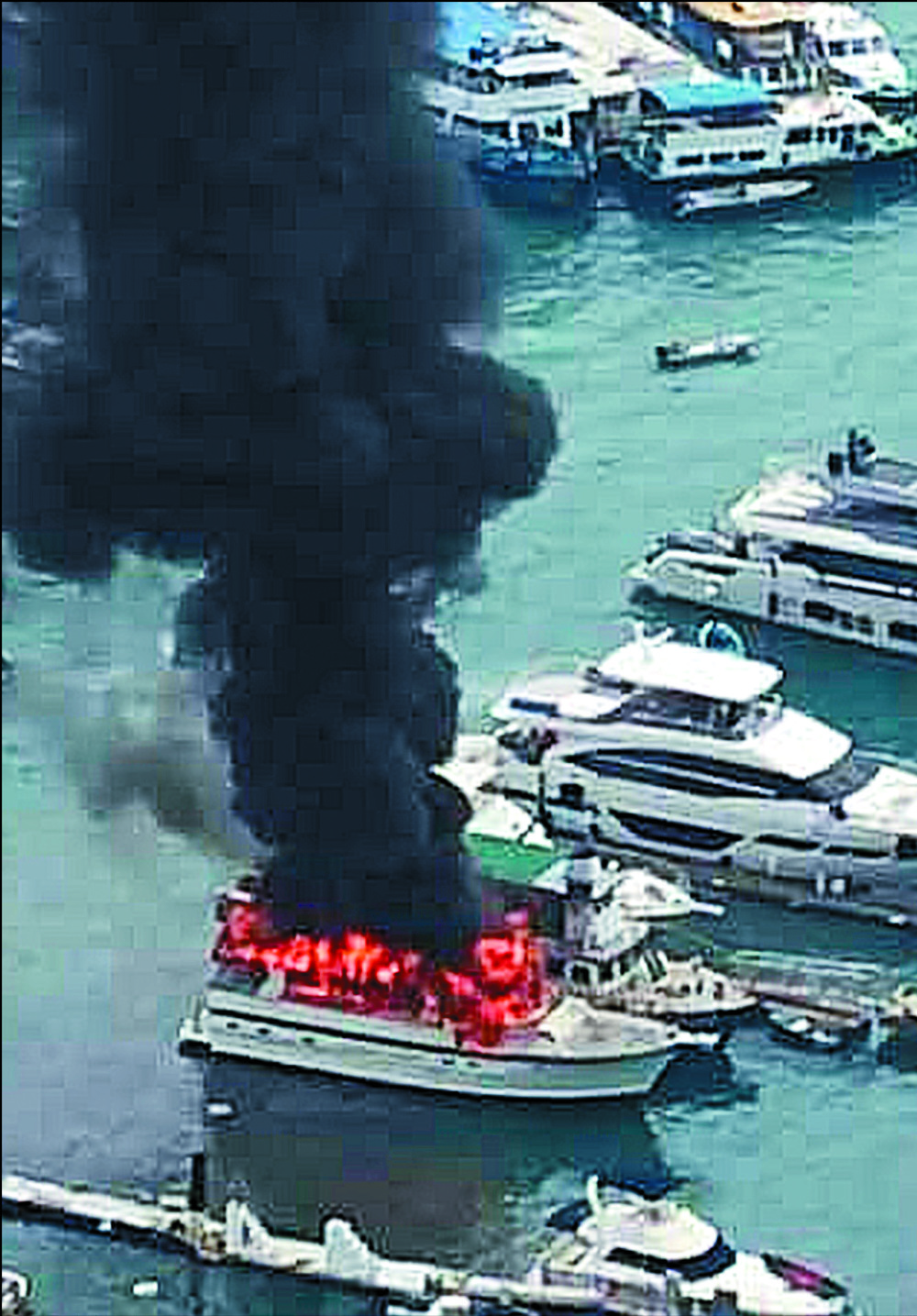 Yacht goes up in smoke
A yacht was badly damaged after it burst into flames at the typhoon shelter in Ap Lei Chau yesterday, sending black smoke into the sky.
Police received a report soon after 10am that a yacht moored near Praya Road was engulfed in fire.

The blaze was classified as a No 2 alarm fire by the Fire Services Department, which triggered evacuation of citizens from the area.

It is understood the yacht was being renovated. But there was no one on board when the fire broke out.

Officers believe the fire was caused by a short-circuit and are investigating if it was related to the renovation.

Firemen put out the fire but the yacht was severely damaged.