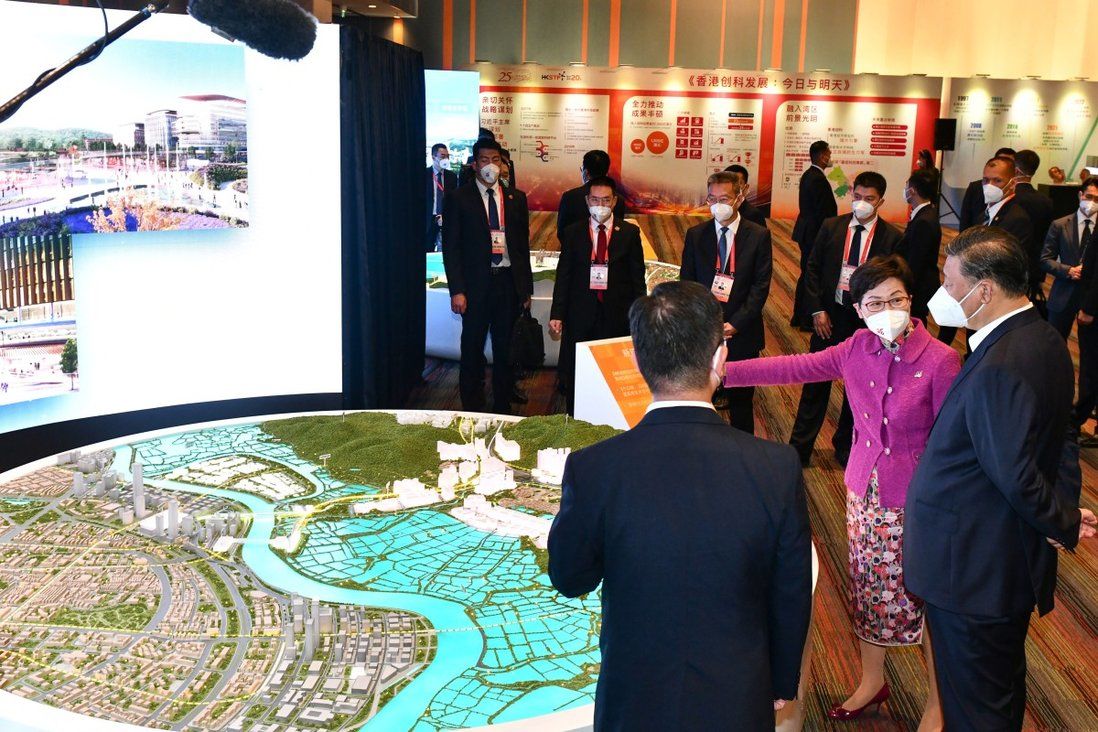 Xi Jinping sees Hong Kong 'as China's international I&T hub'
Xi Jinping makes the statement to a group of scientists and R&D talent on visit to park, the city's largest research and development base, according to a source.
Chinese President Xi Jinping has told scientists and researchers that he envisages Hong Kong as the country's international innovation and technology hub while visiting the city's Science Park, a call described by its head as "monumental".

Lawmaker Duncan Chiu said Xi's visit to the Science Park in Tai Po had highlighted the country's strong support for Hong Kong to develop itself into an I&T hub.

"This is a shot in the arm for Hong Kong's I&T development. President Xi's visit to the park has shown his confidence and support for Hong Kong to be an I&T hub," said Chiu, who represents the sector in the legislature.