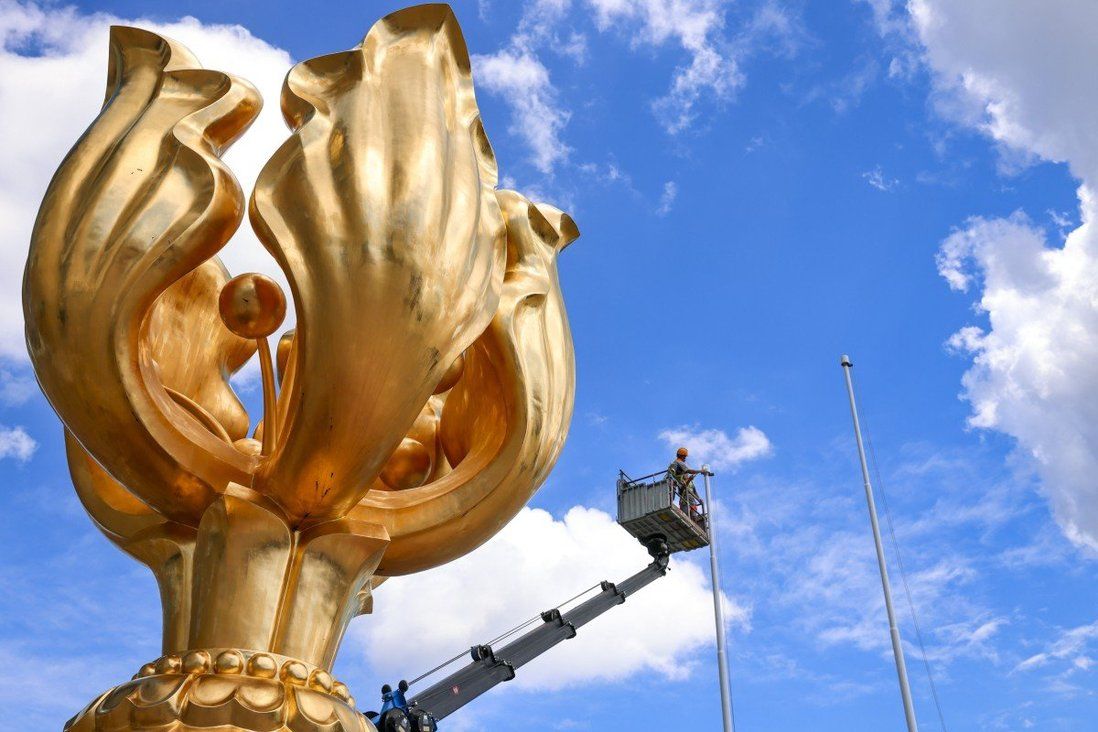 Xi Jinping expected on 2-day trip to Hong Kong 'but will not stay overnight'
Source says outgoing leader Carrie Lam has planned banquet at Government House for the president on June 30.
Chinese President Xi Jinping is expected to begin a two-day visit to Hong Kong on Thursday for celebrations marking the 25th anniversary of the city's return to Chinese rule on July 1, but will not stay overnight, the Post has learned.

Thousands of police officers will be deployed to place an unprecedented security blanket around the West Kowloon high-speed railway terminus, where Xi and a delegation of mainland Chinese officials are expected to arrive from Shenzhen by train on Thursday afternoon.

State news agency Xinhua on Monday published an article that summarised Xi's major instructions to Hong Kong since becoming president and described the care he had for the city as far back as 2008, when he was vice-president, as well as saying he would attend the handover celebrations.