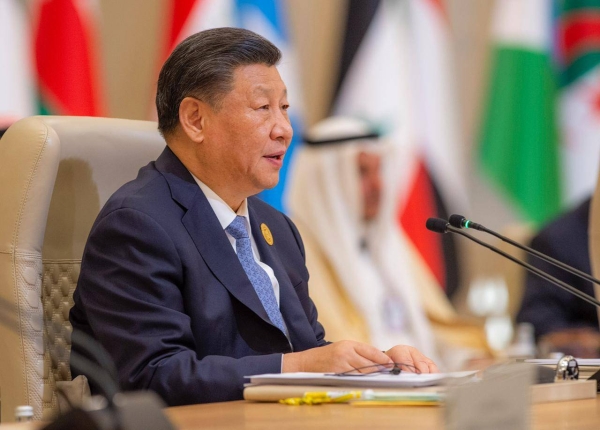 Xi announces China to list Saudi Arabia as destination for group travel
Chinese President Xi Jinping announced that his country listed Saudi Arabia as an outbound destination for group travel of Chinese tourists.
China also decided to expand personnel exchanges as well as cultural and people-to-people exchanges between the two sides. President Xi revealed this following his official talks with Saudi Crown Prince and Prime Minister Mohammed bin Salman in Riyadh on Thursday, Chinese news agency Xinhua reported. Their talks also figured on investment opportunities in the available resources in both countries to achieve their common interests.

Around 20,000 Chinese tourists visited Saudi Arabia in 2022, according to the data published by the Saudi Ministry of Tourism. This figure is expected to increase in the future, especially in the wake of the new initiative announced by Chinese President Xi.

In an earlier interview with Xinhua, Saudi Tourism Minister Ahmed Al-Khateeb stated that the Kingdom seeks to attract Chinese tourists by ensuring they can obtain their tourism visas in an easier way.

The Riyadh Airports Company has announced starting work on standards to facilitate the entry of Chinese tourists with ensuring their travel experience much easier, and overcoming language barriers by providing them with all the needed appropriate services, including payment systems that are compatible with these in China, the minister said.

He revealed that the ministry also seeks to employ Chinese-speaking tour guides. The minister noted that the Kingdom had signed an agreement with China to teach the Chinese language in its school curricula.

Al-Khateeb also drew attention to the agreement signed between the Saudi Tourism Authority (STA) and the Shanghai-based global payment services provider UnionPay International (UPI), which would allow it to promote the Kingdom as a UnionPay-friendly destination for the global Chinese community.

The ministry seeks to attract 3.1 million tourists in 2023 with spending up to SR264 billion on tourism projects and services. It targets the contribution of tourism to the gross domestic product (GDP) by about 5.2 percent, with creation of 834,000 jobs in this vital sector. The ministry also aims to create new job paths and professions with approximately 1.6 million direct and indirect jobs.

The Saudi tourism authorities have announced the launch of three programs within the strategy to support small and micro tourism projects for more than 18,000 establishments, with a value of SR1.5 billion.