November's gathering of world leaders offers the pair the chance to reassert their importance on the world stage, analysts say.
Xi Jinping and Vladimir Putin may use an appearance at the upcoming G20 summit in Bali to stage a joint show of defiance against Western dominance and reassert their international importance, diplomatic observers have said.

Indonesian President Joko Widodo has confirmed for the first time that the two were planning to attend the summit in November, telling Bloomberg: "Xi Jinping will come. President Putin has also told me he will come."

Tensions between the two powers and the West are likely to cast a long shadow over the Group of 20 gathering and have implications for other countries regardless of their stance on issues such as Russia's war in Ukraine or tensions between the United States and China.

"The rivalry of the big countries is indeed worrying," Widodo said. "What we want is for this region to be stable, peaceful, so that we can build economic growth. And I think not only Indonesia: Asian countries also want the same thing."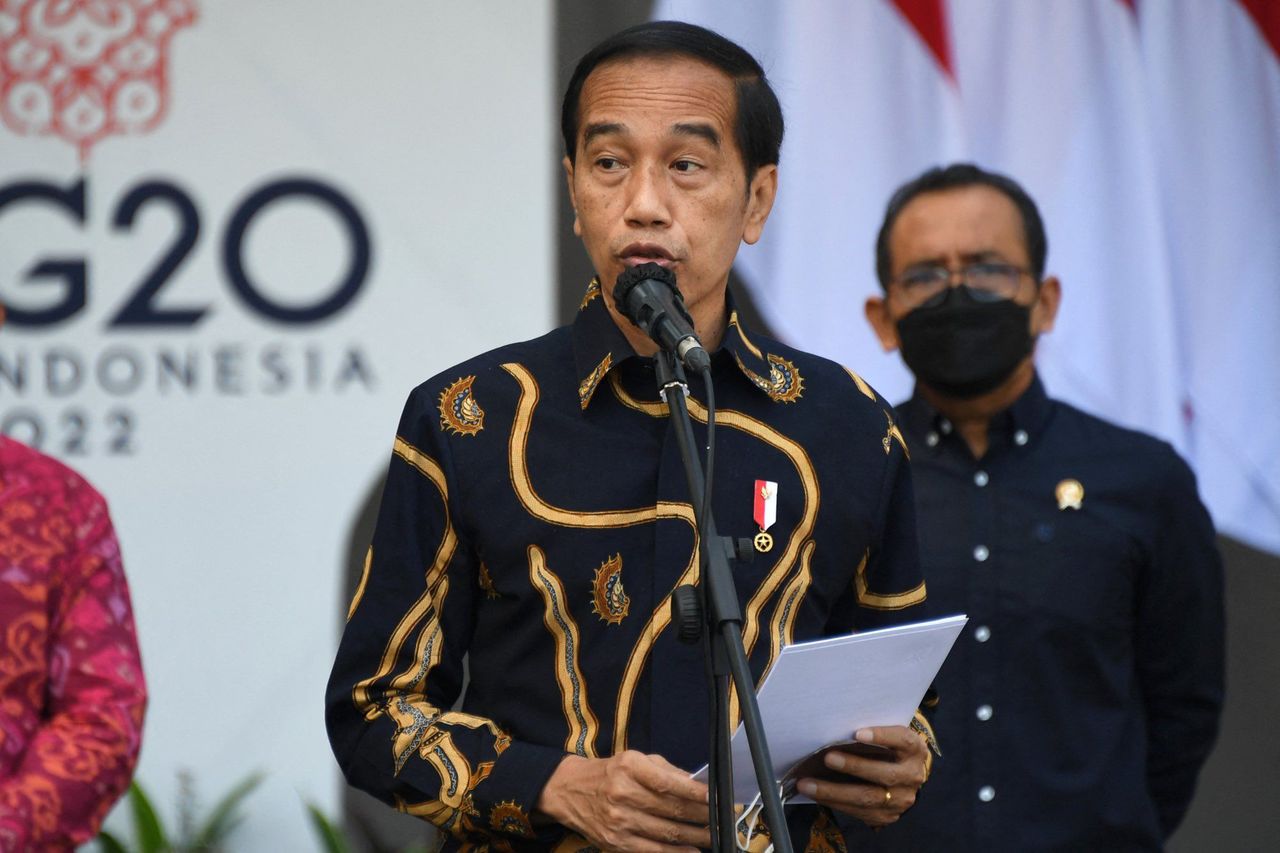 Indonesian President Joko Widodo confirmed that both Xi and Putin planned to attend in an interview this week.

Neither Beijing nor the Kremlin confirmed Widodo's comments, with Chinese foreign ministry spokesman Wang Wenbin saying on Friday: "We are ready to step up coordination and cooperation with Indonesia to ensure the full success of the summit."

If the Chinese president does travel it will be his first trip abroad since the Covid-19 pandemic began nearly three years ago, and one of his first in-person meetings with foreign leaders since he welcomed Putin and others to the Winter Olympics in Beijing in February.

"Xi's decision is intended to reflect a position of strength and openness to deepening and resuming communication [with the world at large] at levels that had existed prior to the pandemic," said Brian Wong Yueshun, a geopolitical strategist and founder of the Oxford Political Review.

"Putin's decision, on the other hand, is even more symbolically charged – it is an attempt on the part of a besieged Russia to demonstrate that it still has a key say and stake in the international order."

However, Wong added: "Whether or not the outside world sees this as a fundamental sign of China's being open to reopening and Russia's being back on the world stage, is in doubt.

"I don't think many other countries in attendance would see Russia, having militarily intervened in a sovereign nation state and been battered by economic sanctions, as a benign and responsible great power."

Nur Rachmat Yuliantoro, an international relations lecturer at Gadjah Mada University in Indonesia, said: "The physical presence of the two leaders can also be read as a form of their resistance to Western domination in the system of international politics.

"Xi will use this event to state directly Beijing's position on various political, economic and security issues in the world today."

Yuliantoro also said that if all G20 members attended the summit, it would allow Jakarta to showcase itself as "a middle power with leadership aspirations that need to be respected".

"This shows that Indonesia's foreign policy is free and active, not subservient to one side, and always striving for world security and peace," he said.

Ukraine, the United States and other Western nations have previously called for Putin not to be invited following the invasion of his neighbour.

Tensions between the US and China are also high following House Speaker Nancy Pelosi's visit to Taiwan, which prompted Beijing to suspend defence dialogue and climate change cooperation with Washington.

However, the summit could be a chance for Xi and Joe Biden to have their first face-to-face meeting since the US president took power in January 2021.

"I expect that if Biden attends [and meets Xi], it will give China and the US the opportunity to work to avoid a conflict," said Shi Yinhong, an international relations specialist at Renmin University in Beijing.

"Other than this, there won't be much lasting improving effect on their substantial differences."

China and Russia's increasingly close relationship, which was described as having "no limits" when Xi and Putin met in Beijing, has deepened further in the following months.

China has refused to condemn the invasion of Ukraine – although its ambassador to the US Qin Gang has since said it was a "misunderstanding" to assume the "no limits" comment implied military support for Russia – while Putin this week backed Beijing over Pelosi's Taiwan visit, describing it as a "thoroughly planned provocation".

But Shi said Beijing would maintain its balanced position and was not expected to flaunt its "special relationship" with Moscow at the G20.

"With the ongoing war between Russia and Ukraine, new complexities and sensitivities were added to the strategic partnership between Beijing and Moscow," Shi said.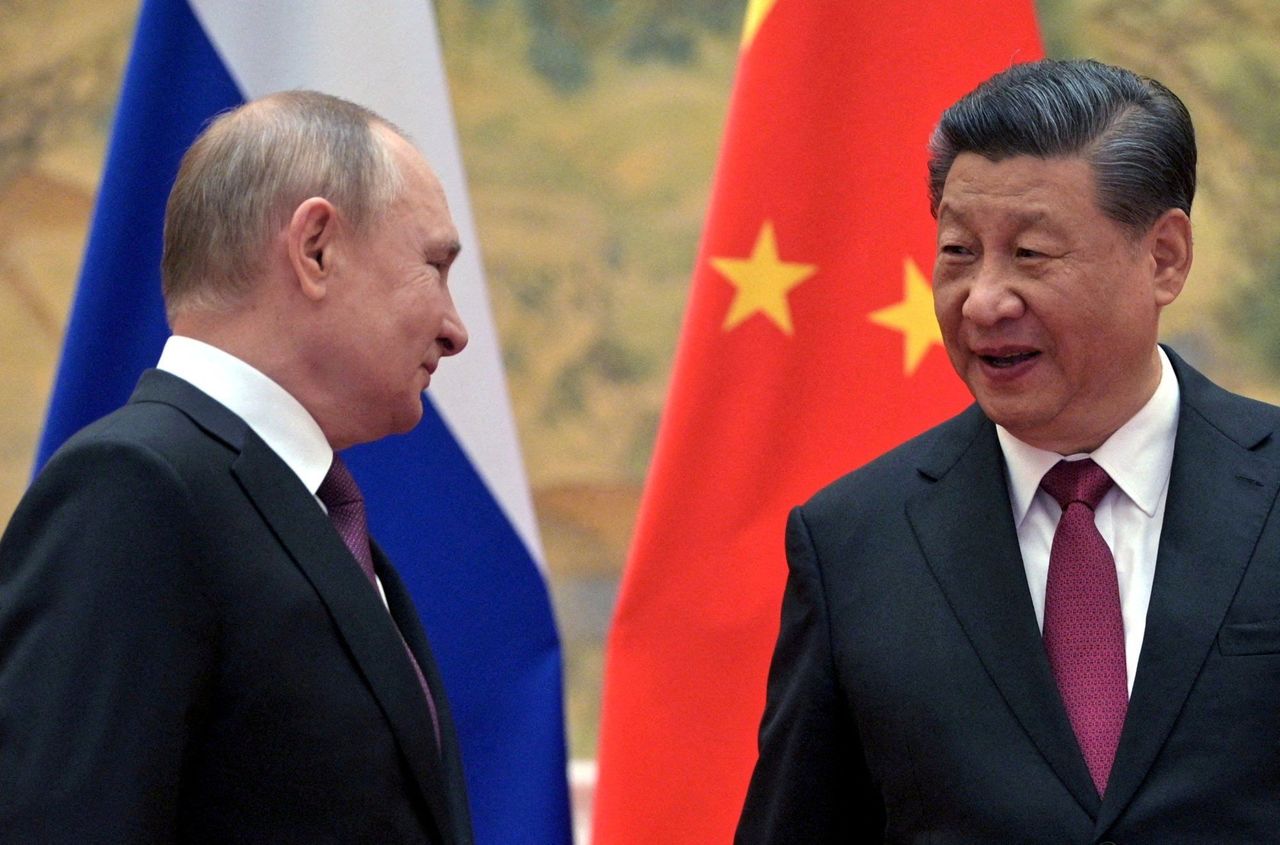 Xi and Putin's last face-to-face meeting was in Beijing during the Winter Olympics.

"Many countries have cast doubts and questioned the two's relationship, especially since the war in Ukraine."

Putin and Widodo discussed preparations for the summit in a phone call on Thursday, the Kremlin said in a statement, but did not confirm that the Russian leader would attend.

Pang Zhongying, an international relations specialist from the Ocean University of China, said Putin had an opportunity to "mend relations with the international community" in the run-up to the summit.

He said the Asia-Pacific Economic Cooperation (Apec) meeting, which begins in Thailand the day after the G20 summit, was just as important for Russia in improving its image in the region.

"Western countries had demanded [Indonesia] disinvite Russia, but Indonesia resisted the pressure, so this is an opportunity for Russia," Pang said.

"Perhaps before the G20, there will be a turning point in the war in Ukraine. If so, Putin may take advantage of the G20 and Apec meetings."