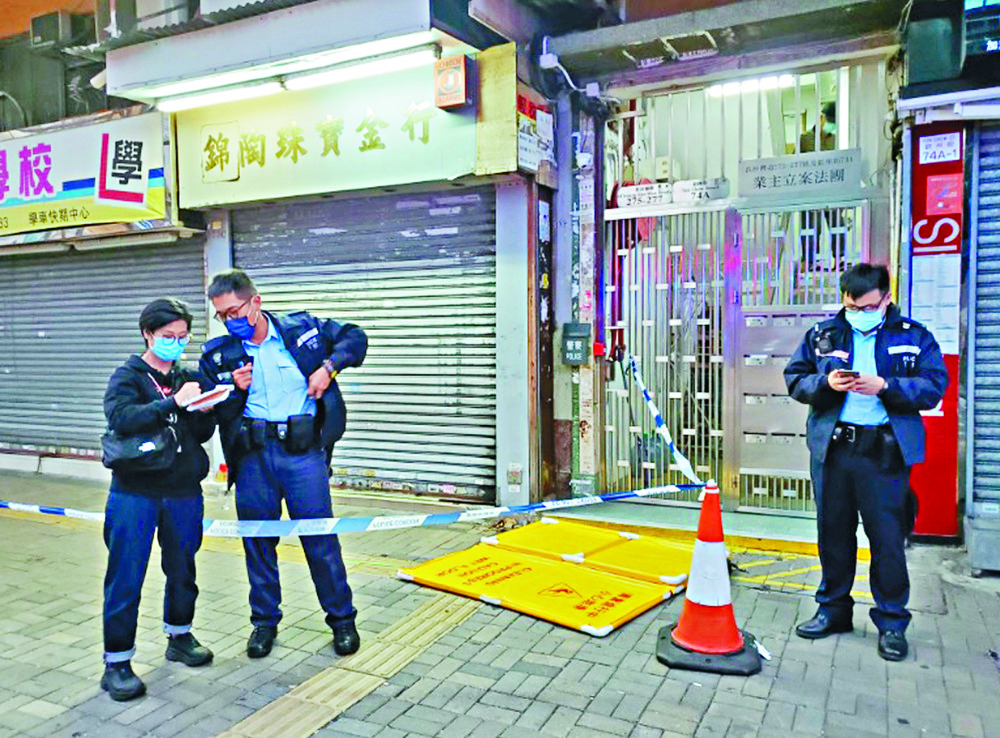 Would-be jewelry burglar posed as cleaner
A 34-year-old burglar disguised as a cleaner from the Food and Environmental Hygiene Department was arrested after he tried to break into a Sham Shui Po jewelry shop yesterday.
The man, named Lee, who was wearing a fluorescent vest as used by government cleaners, was arrested for attempted burglary and assaulting police officers.

He remained in detention at Sham Shui Po police station last night.

At 4.57am police received a report about an intruder alarm going off at the jewelry shop on Yen Chow Street.

Shortly afterward, constables from the Emergency Unit Kowloon West arrived at the shop and saw a yellow sign with the warning "caution wet floor, cleaning in progress" set up.

Then they found Lee squatting outside the door, allegedly attempting to pry open its metal gate with a screwdriver.

When asked for his identity, Lee told the officers he was a decoration worker rather than a cleaner. He then attempted to flee from the scene, kicking over the cleaning sign and dropping his pink cap as he went.

And further along Yen Chow Street on his getaway run, Lee was said to have kicked the constables giving chase.

On reaching a back alley leading to Kweilin Street, about 200 meters from the shop, Lee was subdued by the constables, who used pepper spray.