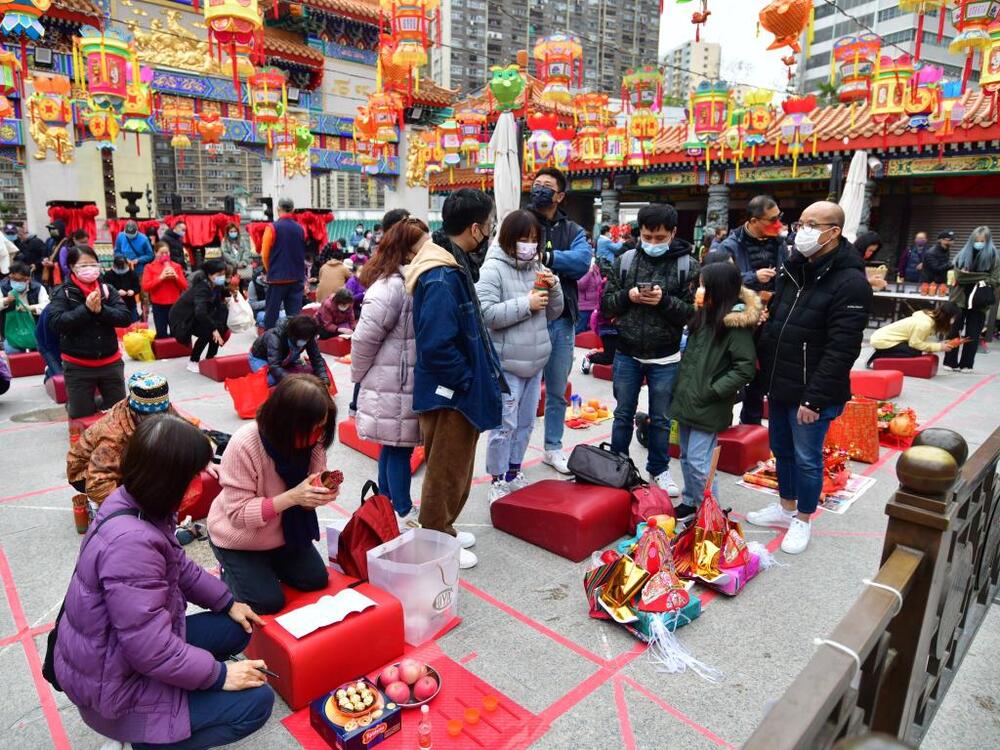 Worshipers flock to Wong Tai Sin Temple as it reopens to public
People flocked to the Wong Tai Sin Temple on Friday, after it was closed for three days since the start of the Lunar New Year.
Hong Kong's largest Taoist temple, Wong Tai Sin Temple earlier announced it will be closed to worshipers on the first three days of Lunar New Year starting February 1, not allowing members of the public to join the Lunar New Year ritual of burning an inaugural incense stick - for a second consecutive year.

People started to line up outside the temple starting at 4am this morning, waiting to make their offerings at the temple.

Drawing fortune sticks is also a big part of the tradition for those visiting the temple during the Lunar New Year.

However, some fortune tellers at the temple interpreting the fortune sticks said business is "not as good as it seems", adding there weren't many people paying for their services.

The temple will open from 7.30am to 6 pm from February 4 to 14, and to 9 pm on February 15 to facilitate worshipers during the Lunar New Year.

Visitors are required to use the Leave Home Safe app and encouraged to be vaccinated.

It also called on citizens to pray using an online praying platform and avoid visiting the temple during peak hours.