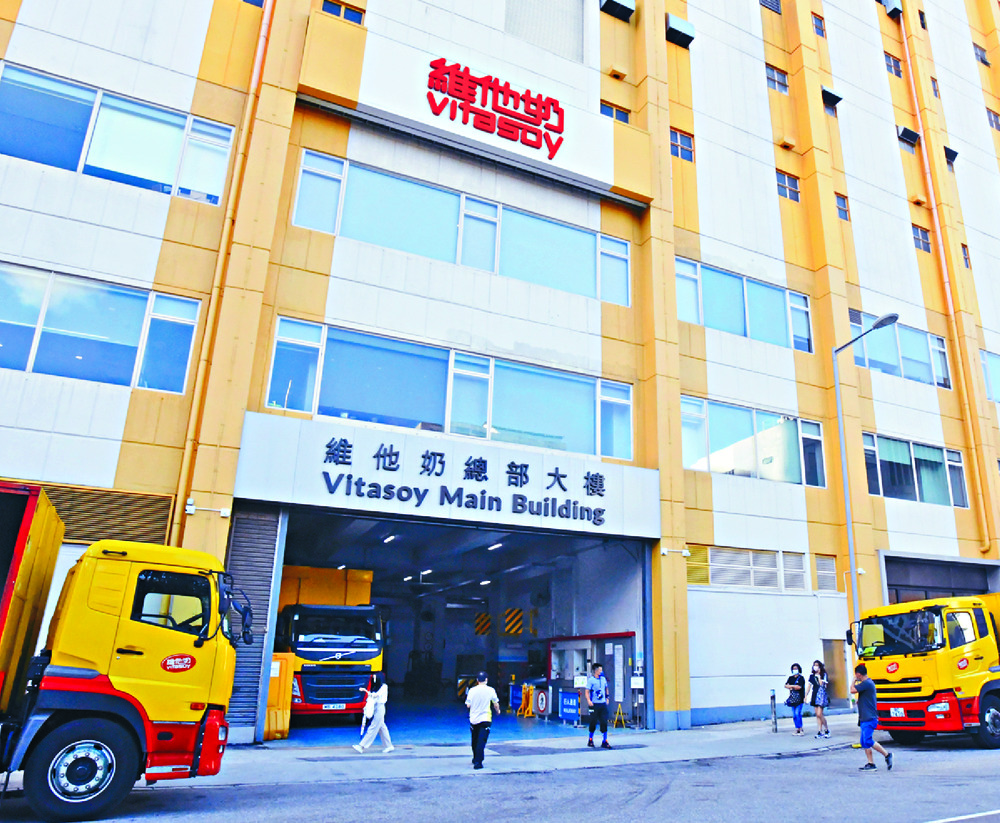 Worries about Vitasoy's sweep for worker details
Vitasoy has asked employees to agree to the company's collection of personal information, including material about family members, or they may risk not being paid.
This follows the beverage company stating in the middle of this month that it would disclose employees' information to law-enforcement agencies if it was asked to.

Vitasoy was earlier caught up in a political storm about online statements after one of its employees killed himself after knifing and wounding a police constable in Causeway Bay on July 1.

Vitasoy International Holdings staff were recently requested to sign an agreement concerning the processing of personal information.

In a document leaked to the media, staff were asked to consent to Vitasoy collecting personal and family data. Vitasoy added that it might not be able to follow contractual agreements such as salary payments if the employees did not provide information.

This set off concerns from employees who worried whether their privacy would be protected and if jobs would be at risk if they did not agree.

Vitasoy said later that its human resources department had begun a digital upgrade, so the company asked staff for permission to migrate personal information to the new system.

Information that would be moved, the company added, included an employee's CV, professional memberships and family contact information for emergency and medical insurance purposes.

Vitasoy also said it was strict about following laws such as the Personal Data (Privacy) Ordinance on collecting, using and storing information about staff and that briefing sessions would be held to introduce the new human resources system.

It was not stated whether the collection of personal information had any connection to the suicide of Leung Kin-fai, 50, after he had stabbed the police officer.

But an internal memo offering condolences to Leung's family was criticized online by mainlanders who claimed it represented support for a "terrorist."

That was followed by Vitasoy saying the condolence memo had not been authorized.

The Office of the Privacy Commissioner for Personal Data said that according to the law, information collected from staff should be for the company's actual needs and not collected excessively.

And Mung Siu-tat, chief executive of the pro-democracy Confederation of Trade Unions, said local companies rarely requested staff to provide family background information other than contact numbers for emergency purposes and that the amount of information requested by Vitasoy had seemed excessive.