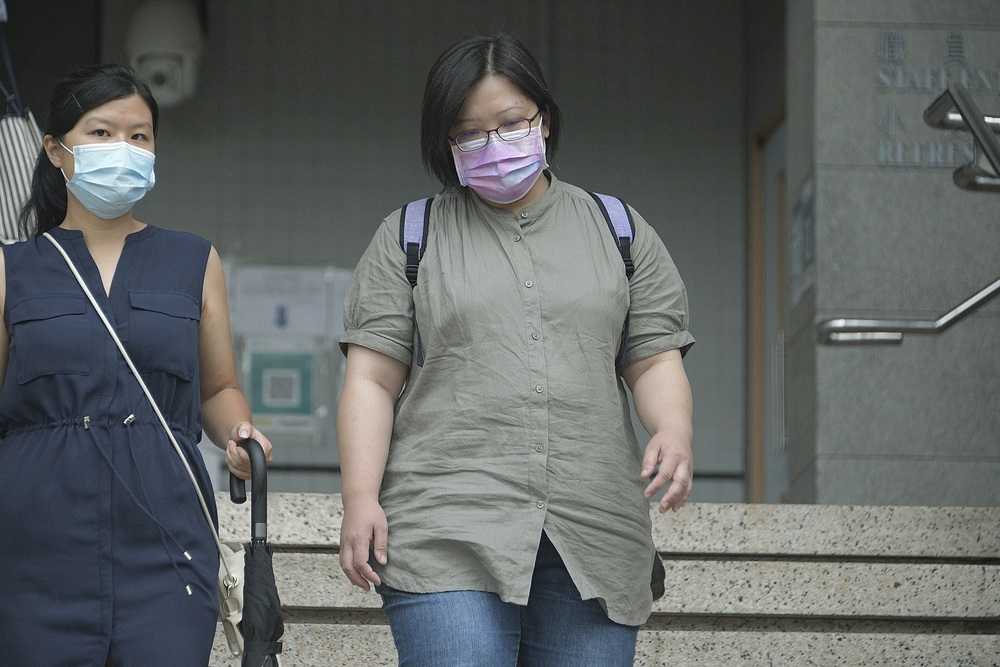 Worker of scandalous care home jailed 4.5 months for pulling and pressing boy's legs
A 47-year-old carer was on Thursday jailed for four-and-a-half months for pulling the legs of a two-year-old boy and pressing towards the boy's face in the aftermath of the child abuse scandal of Hong Kong Society for the Protection of Children.
The defendant Chow Chui-ying, a former senior carer at the society's Children's Residential Home in Mong Kok, was found guilty of ill-treatment and neglect of child for willfully assaulting the boy "B" and causing him unnecessary harm two weeks ago.

In Kowloon City Court today, magistrate Frances Leung Nga-yan sentenced Chow to 4.5-month imprisonment and said it was hard to believe that Chow had absolutely no idea about the harm she imposed onto the kid.

Earlier, a video was played in the court and showed Chow pull and lift B's legs and press them towards B's face. During cross-examination, Chow claimed she was helping B do some stretching exercises after she found the boy moving and unable to go to sleep.

Chow also added she believed the "stretching moves" could better help B go into sleep and that she meant no harm to B.

Yet, Leung rejected Chow's testimony and said such an act indicated how insidious Chow was. Leung also criticized Chow for not showing sorrow and remorse

Leung also pointed out that kids at the care home were not the lucky ones that were protected and loved by their families, but were very dependent on the caring of the workers there.

"The society puts a lot of trust in the care home," Leung said.

Leung then sentenced Chow to 4.5-month imprisonment, saying the sentencing must carry a deterrent effect and immediate imprisonment was the only appropriate option.