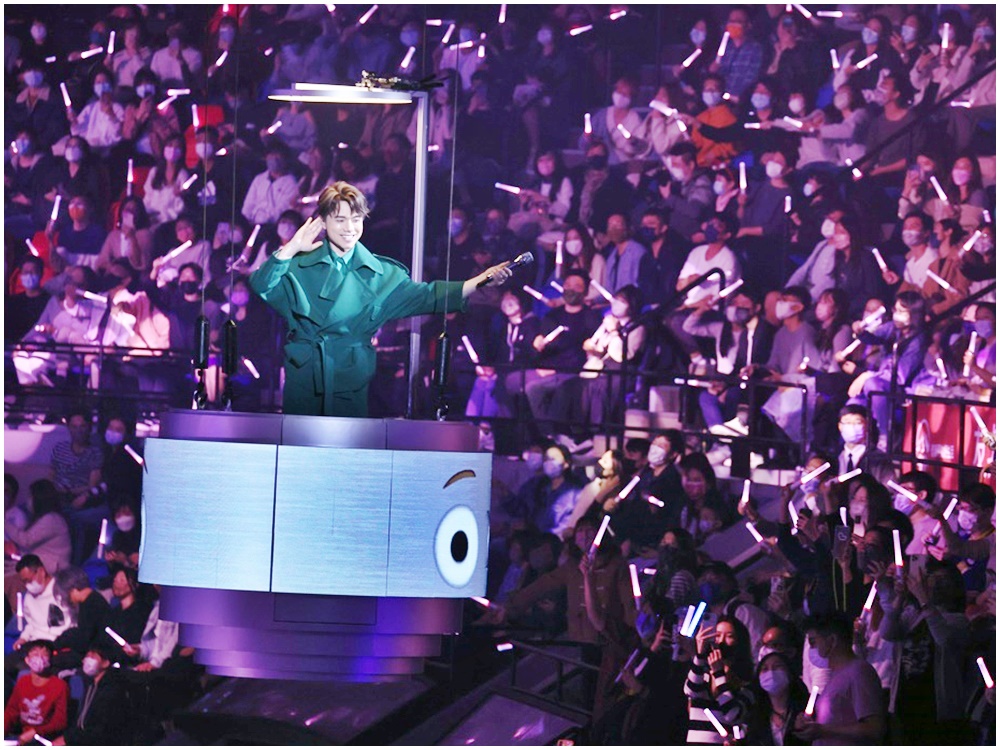 Worker at Hins Cheung's concert sent to hospital after falling from height
A worker at singer Hins Cheung's concert at the Hong Kong Coliseum was sent to hospital in the early hours on Saturday morning after falling from two meters above the ground.
The incident took place at around 1am on Saturday and the worker was sent to hospital in a conscious state.

The concert started in the evening on Christmas Eve and ended at around 12am today. Cheung then boarded a vehicle and left the stadium at about 1am.

Cheung, also known as Cyrus Cheung King-hin, has staged two concerts on Thursday and Friday, and will stage 16 more from today until January 15, 2022, to celebrate the 20th anniversary of his music career.