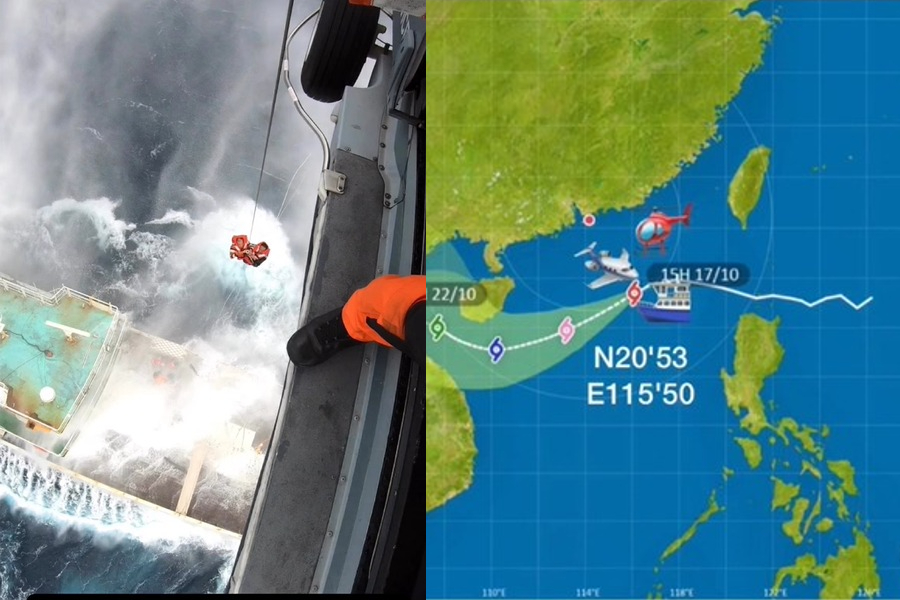 Workboat sinks in the sea, seven rescued
A workboat was learned to sink in Hong Kong water areas today morning, with seven crew members successfully rescued.
The Government Flying Service received a notice from Maritime Rescue Coordination Centre at around 10am reporting a workboat was found sunk about 260 kilometeres off the shore of Hong Kong region, with seven people on it.

The boat was spotted near the eye of Typhoon Nesat, which has a maximum wind speed of 140 kilometres per hour and wave height of up to 10 metres.

Twelve rescuers, as the Flying Service deployed a fleet of one fixed-wing aircraft and two helicopters, rushed to the scene to search for the seven.

Around 12:35pm, all the crew were found and rescued successfully. They were sent to the headquarter of the Flying Service for treatment.

The strong wind signal No 3 is in force. At 6pm, Nesat was estimated to be about 380 kilometres south-southeast of Hong Kong.