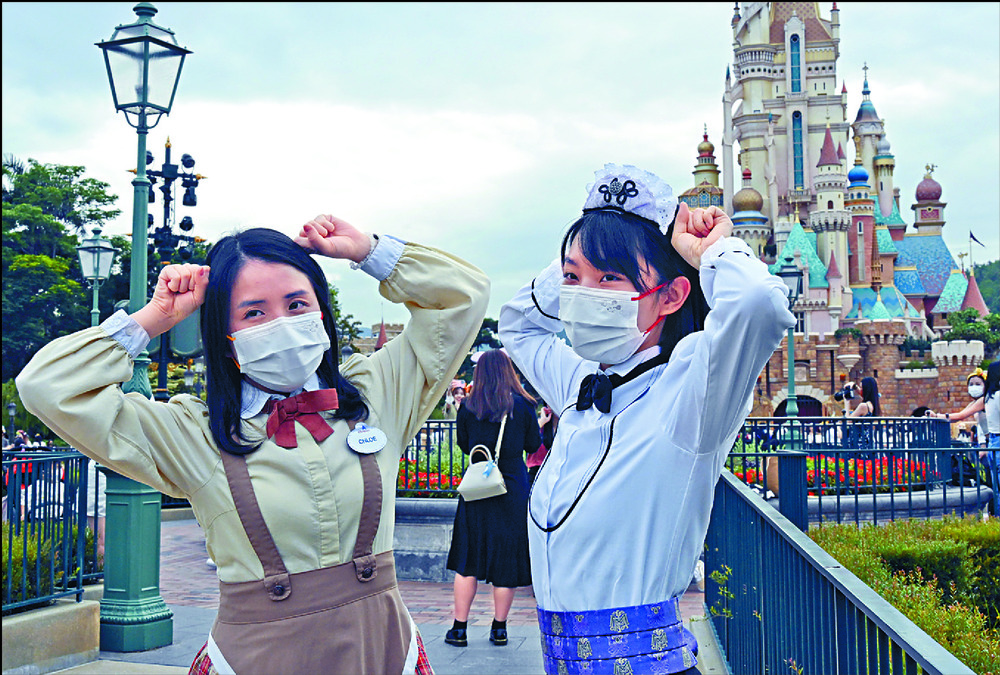 Work magic at Disneyland in casting call out for 600
Dozens of people braved the downpour yesterday to attend the first day of Hong Kong Disneyland's two-day hiring exercise as the theme park announced it was looking to recruit some 600 workers.
The park is looking to hire 300 part-time and over 300 full-time employees. Most of the positions involve meeting the needs of guests but there are also opportunities in operations, hotel management, security, catering and merchandising.

Online applications have been available since last month while the recruitment exercise is targeted at those who wish to apply in person.

The casting center is open from 9am to 4.30pm and applicants are asked to bring their resumes on the day.

With the "Momentous" fireworks spectacle set to debut next Saturday, Disneyland has announced it was seeking to expand its workforce.

The park is eager to hire entry-level and experienced candidates alike.

Colin Chang Ka-lim, director of talent acquisition, compensation and benefits, said the salaries of the full-time positions would range from HK$14,200 to HK$18,000.

Some of the posts offer a HK$3,000 bonus to newcomers.

As for part-time positions, the hourly rates range from HK$65 to HK$85.

"Some of the part-time positions require working on weekends but rest periods are guaranteed, which is rare in the service industry," Chang said, adding: "The part-time posts that only require weekend hours may be suitable for university students."

He stressed that the recruitment process is open to applicants of all ages, ethnicities and gender orientations, noting they hire "based on applicants' talents."