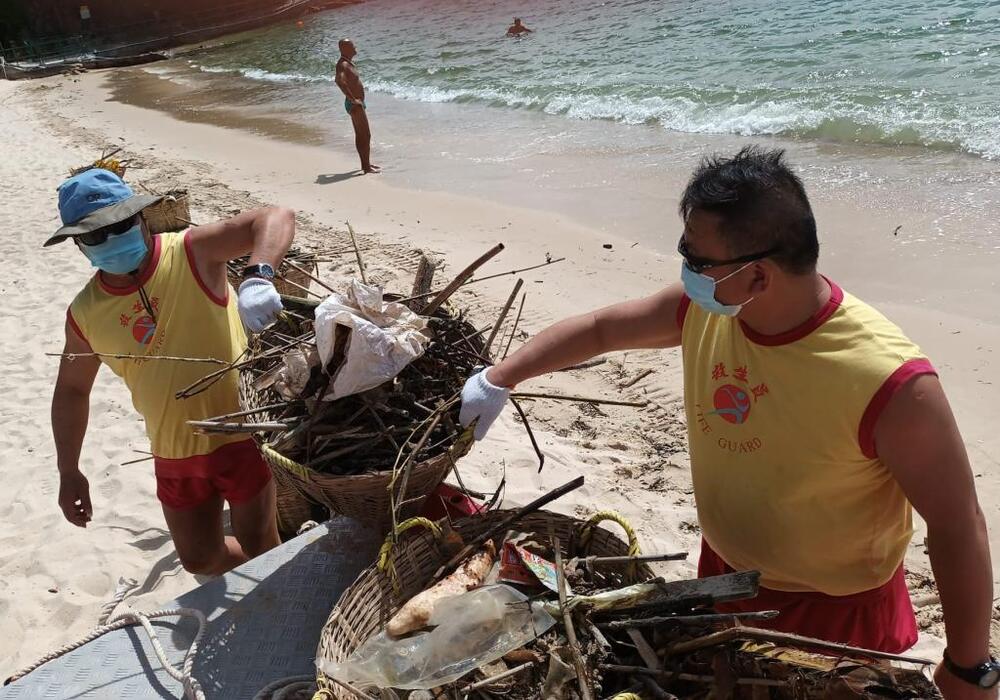 Wood sticks with rusty nails found on beaches
The amount of marine litter and plastic waste has been growing rapidly in Hong Kong, even some wood sticks with rusty nails were found on beaches. The lifeguard union reminds the public to avoid the safety pitfalls.
Hong Kong and Kowloon Life Guards Union posted on social media that many beaches in Hong Kong have seen large amounts of litter in the past few days. Some of which are quite large, including sticks and rusty nails.

Lifeguards volunteered to clean up the trash on beaches, while dozens of bags full of trash and wood have been removed from beaches.

The union reminded the public to be more careful when swimming at beaches and to take care of children to avoid using dangerous trash as toys.