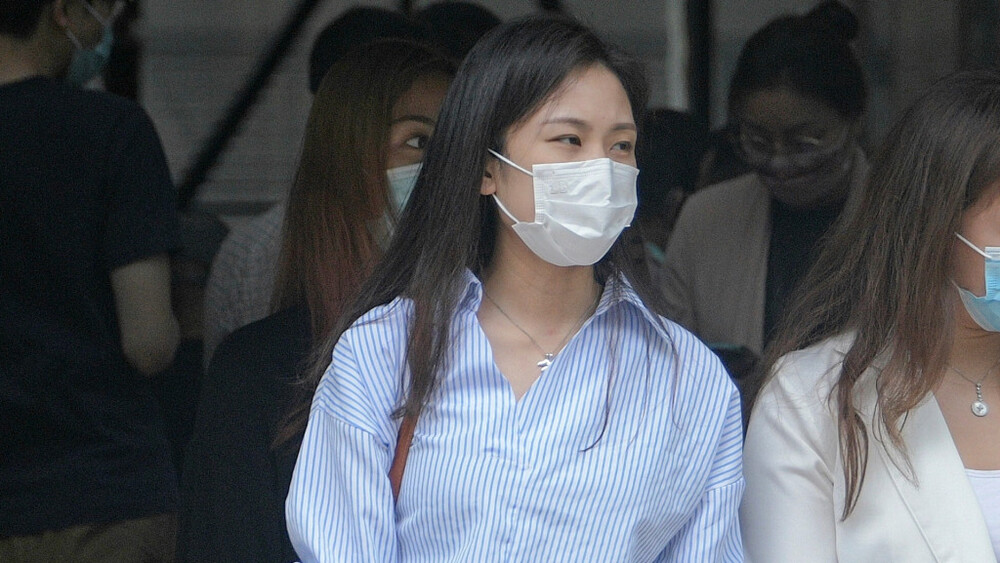 Woman sentenced to one year in jail for helping boyfriend who stabbed a cop to flee
A 26-year-old woman was sentenced on Wednesday to one year behind bars as she helped her boyfriend, who attacked a police officer during a protest against National Security Law in 2020, to escape from the police's chasing.
Cheung Tsz-ching, the defendant, appeared in the District Court before Judge Frankie Yiu Fun-che.

The court learned that Cheung was the girlfriend of Wong Kwan-wa, a 26-year-old engineer who was sentenced to five years imprisonment in October this year for attacking a police officer.

According to the court, Wong participated in a gathering in Causeway at around 3 pm on July 1, two years ago, which marked the second day after the Beijing government passed and implemented the National Security Law in Hong Kong.

Wong and his fellows had a confrontation with police officers deployed at the scene, during which Wong stabbed an officer in the upper left arm with a folding knife and fled.

Wong then contacted his girlfriend, Cheung, to ask her to buy a flight ticket for him to run to London.

However, Wong was arrested on the spot when he boarded the plane, and Cheung was also later arrested.

In the sentence today, Judge Yiu described Cheung's help to Wong as "perverting the course of justice" as Wong has conducted "extremely severe" acts.

However, the judge considered that Cheung had not led severe results and sentenced her to one-year imprisonment.