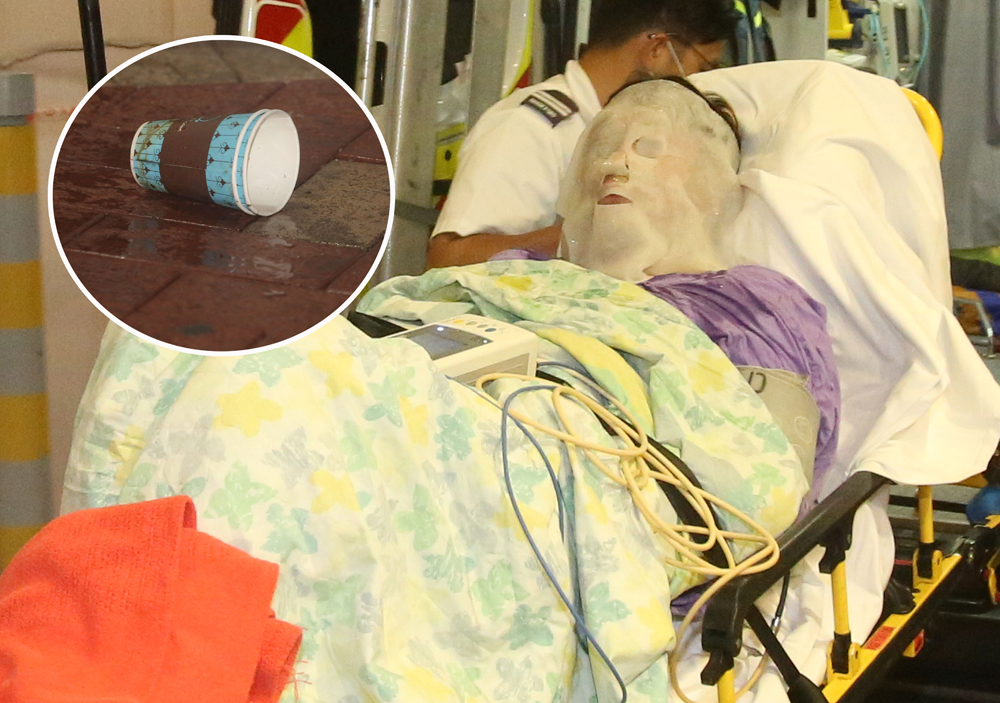 Woman jailed as puppeteer behind revenge acid attack on cheating husband
A woman was sentenced to ten years and eight months in prison at the High Court on Thursday after coercing her lover to splash drain cleaner on her cheating husband.
The 41-year-old defendant, surnamed Ho, was charged with attempting to cause bodily harm to her husband by dousing him in acid alongside her lover in November 2019.

Ho and her husband, Cheung, lived at Fu Ning Garden in Tseung Kwan O while she was having an affair with Luk, a former co-worker.

On the day of the incident, Ho called Luk to get drain cleaner and planned revenge on Cheung for his extra-marital affair. She then sent Luk a photo to help him recognize Cheung.

During the evening, Luk hid in ambush at Fu Ning Garden following Ho's orders and splashed drain cleaner on Cheung's face and body.

Cheung suffered burns on his head, neck, upper body, and upper limbs, along with injuries to his eyelids. He was admitted to the hospital for a month, had multiple surgeries, and was diagnosed with PTSD.

Luk surrendered to the police two days after the incident, although Ho tried to persuade him not to do so. The defendant was arrested in June 2021.

The defense stated that the defendant and Cheung married in 2014 and had a good relationship until she found Cheung's affairs, which caused her massive shock and grief, resulting in her falling in love with Luk instead.

The defense added that Ho felt guilty about the incident and that she repeatedly tried to commit suicide.

However, the judge referred to the case as "heinous" and a premeditated crime that the defendant deserved a deterrent sentence. Ho was handed a ten year and eight months sentence.

As for Luk, the assailant, he has been sentenced to nine years and nine months in jail in 2021 for splashing the acid onto Cheung.