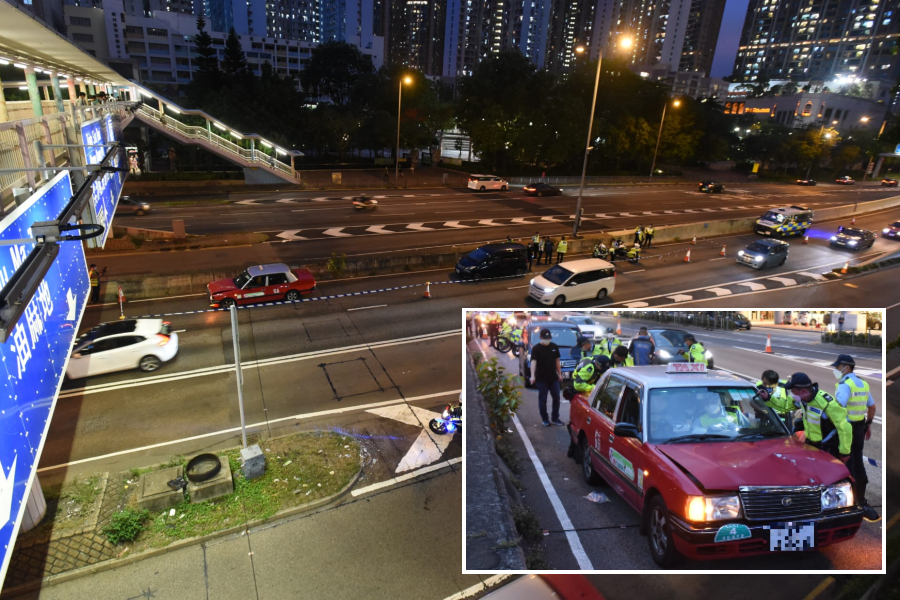 Woman crossing ten-lane dies after hit by taxi
A woman in her 40s was hit by a taxi when crossing ten traffic lanes in Yau Ma Tei and was later pronounced dead.
The woman was crossing the ten lanes between Tak Cheong Street and Ferry Street at about 6pm Monday when she get hit, according to police.

She lost consciousness on the scene and was sent to Kwong Wah Hospital along with the taxi driver and a passenger.

There is no pedestrian crossing at the scene of the accident, but only a pedestrian footbridge.

After a preliminary investigation, police said that the deceased attempted to cross the driveway for the sake of convenience, which caused the fatal accident.