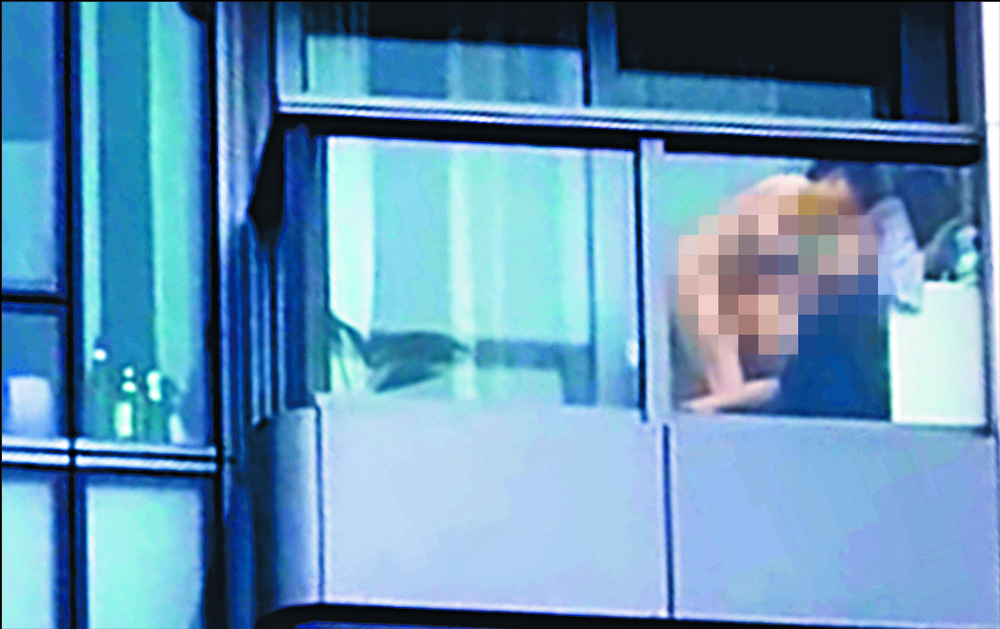 Woman arrested amid hunt for her balcony-sex partner
Police are searching for a man who had sex with a woman on a balcony in a Kai Tak housing estate in broad daylight in an act that has already seen the 36-year-old woman arrested for an act outraging public decency.
The spectacle of the virtually naked pair having sex was captured in a 16-second video that went viral online, sparking a debate online on the impact of their action.

On Tuesday night, the woman, a tenant of the flat, was arrested by Sau Mau Ping officers, mere hours after the video was filmed by someone in a nearby building and posted online.

Their act was clearly visible in the video given the balcony was merely glassed off.

Some people said the video could affect the image of the estate, while parents were worried about the impact on children who might have seen the couple in the act.

The video came to the notice of the police the very same day and that flat was on Muk Tai Street.

The woman, released on bail yesterday, has to report back to the police again early next month.

Barrister Albert Luk Wai-hung warned that the one who shot the video and posted it online might also have committed an offense under the Control of Obscene and Indecent Articles Ordinance.

Luk said the couple have committed public indecency under the Crimes Ordinance, which states that anyone who indecently exposes part of the body in any public place or in view of the public could be fined HK$1,000 or jailed for up to six months.

"Some people who used the bay window as a bed and have sex could defend themselves by saying they forgot to close the curtains," Luk said.

"But if people have sex on a balcony, [they will be liable because] the balcony is definitely visible."

"People who filmed it to report to the police will be regarded as collecting evidence but there is no excuse for those who posted the video online," Luk said, with people who publish obscene articles liable for a fine of up to HK$1 million and imprisonment for three years.