The 2022 Hong Kong Shenzhen Bi-City Biennale of Urbanism\Architecture returns with resilience as its theme – expressed in exhibits such as an inflatable chapel, an installation of weeds and Hong Kong-grown bamboo.
Think of some of the hardiest members of Hong Kong society and domestic helpers probably come to mind.

Their fortitude – underscored during the pandemic when discrimination left some who caught Covid-19 homeless and jobless – lies behind a reusable, portable spiritual space at the North Point Ferry Pier called the Inflatable Chapel.

The plight of domestic helpers prompted Napp Studio & Architects to come up with the silver-coloured, pyramidal, one-person structure once they learned that the theme of this year's Hong Kong Shenzhen Bi-City Biennale of Urbanism\Architecture (UABB) is "Seeds of Resilience – Re(dis) covering the City".

"We felt like somehow we could connect to the corrugated cardboard structure that they usually [use] on the street – which is already super Hong Kong and resilient – and [think] about flexibility and adaptability," says Wesley Ho, who co-founded the studio with Aron Tsang.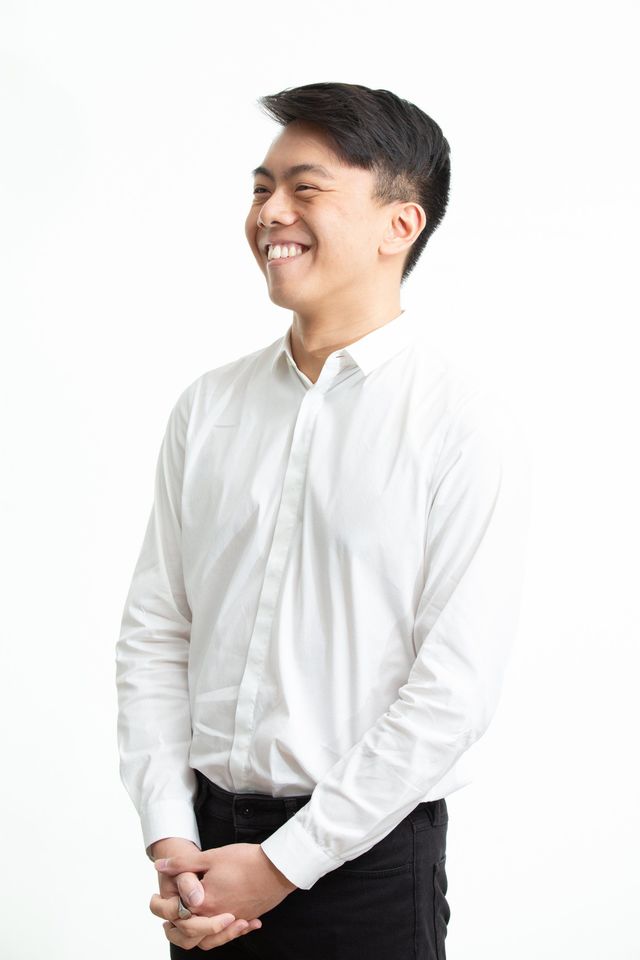 Wesley Ho is a co-founder of Napp Studio & Architects.
Aron Tsang of Napp Studio & Architects.

Religion and spirituality were also factors in their 2.6-metre-tall design made from Oxford fabric, a lightweight woven material.

Last held in 2019, the UABB is back with resilience as its theme and community, sustainability and inclusion as core values.

"The role of architects has been widened in an unprecedented way," says Fei Mui, who worked with five other emerging architects and event curators – Alfred Ho, Lo Wan-ki, Erica Chui, Nicky Wong and Carla Lung – to design the biennale.

Along with the rest of the UABB curatorial team – all alumni of the University of Hong Kong – Mui hopes to show how Hong Kong's architecture scene is evolving. Although overseas exhibitors will be featured, young, local talent is the focus.

That includes Ivy Wong Hiu-yan and Benni Pong Yu-lin, the duo behind "Weedsilience", which aims to challenge preconceived notions about weeds while educating people about urban wilderness and spontaneous landscapes.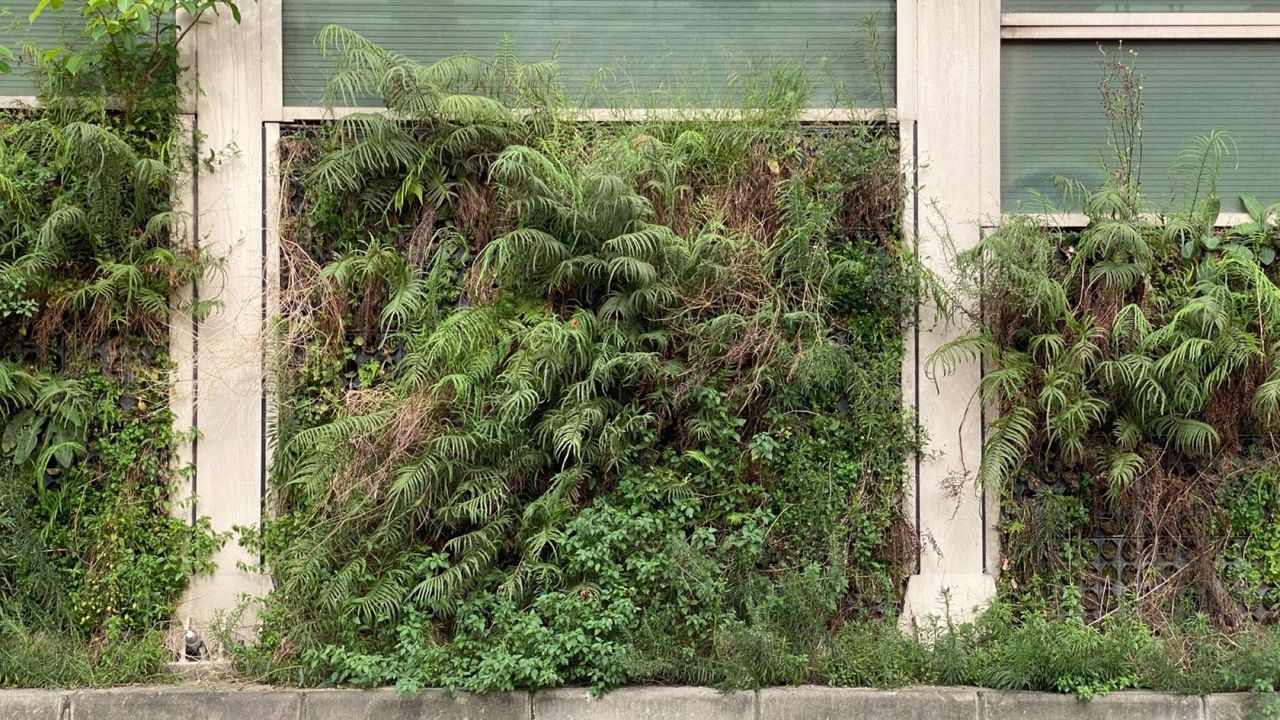 'Weedsilience' aims to challenge people's preconceived notions about weeds and highlight the role of urban wilderness in our lives.

"When people talk about nature, they often talk about native species and about conservation. But often they treat weeds as something negative and undesirable," Pong says. It's more a cultural issue than a biological one. "In biology, there's nothing called weeds. Honestly, a plant is a plant."

Not all weeds are invasive or exotic species, and some are safe to eat, Wong says, adding: "When I was young, I lived in a village in Sheung Shui, [and] my grandma took me around the villages to pick up edible weeds and some herbal medicine."

With the help of Chinese University of Hong Kong's Centre for Environmental Policy and Resources Management, the two have planted a wild exhibit of weeds at Central Pier.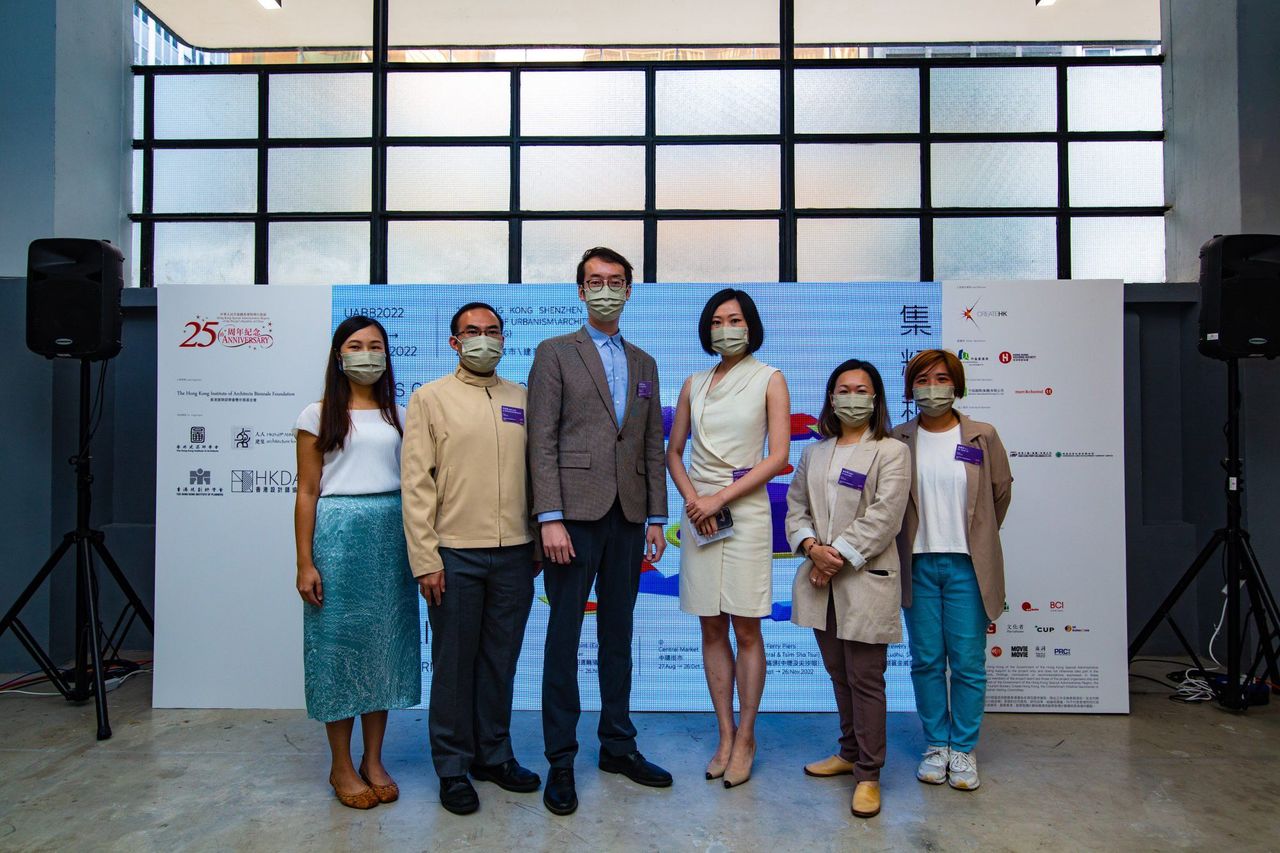 The curators of the 2022 Hong Kong Biennale of Urbanism\Architecture (left to right): Carla Lung, Alfred Ho, Nicky Wong, Fei Mui, Erica Chui, and Lo Wan-ki.

Mui views the intersection of city and nature as poetic. Showing Weedsilience in Central puts a spotlight on resilience and responds to urban dwellers' desire to be in touch with nature, she says.

The biennale is running at Central Market from August 27 to October 26, and from September 10 to November 26 at the North Point (East) Ferry Pier and the Star Ferry piers in Central and Tsim Sha Tsui. Exhibitions in Shenzhen will be held from late November.

In looking for exhibition venues, Mui says, the team picked spots that are convenient but mostly underused. Although the recently revamped Central Market attracts crowds, the piers, she points out, are all public spaces with untapped potential.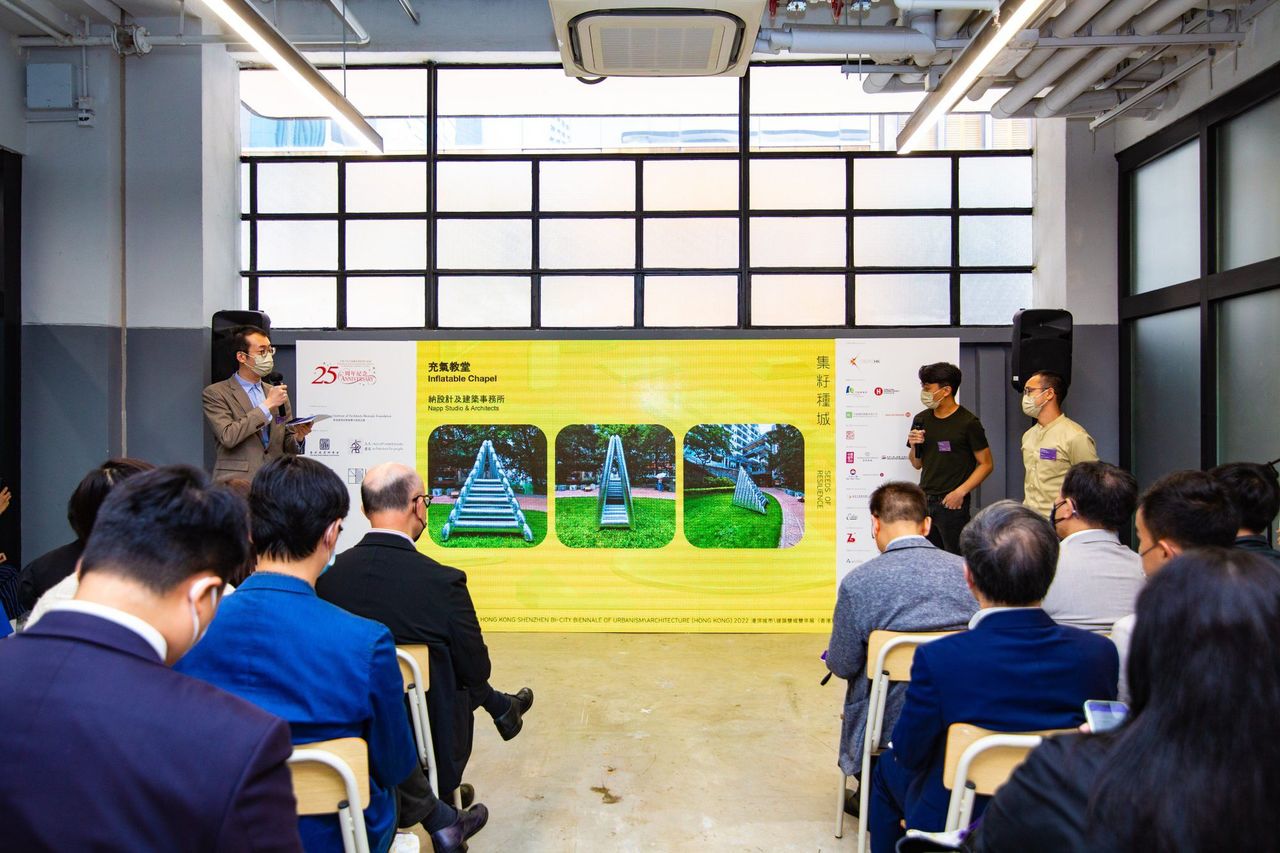 Napp Studio & Architects founders Wesley Ho and Aron Tsang present their Inflatable Chapel.

The locations also speak to the importance of conservation. "Star Ferry is a really important part of Hong Kong. When we [heard] that they were about to go out of business, everybody freaked out," she says. "Keeping tradition alive, keeping these historical buildings alive – the best way is to use them instead of just putting them on a pedestal."

The North Point (East) Ferry Pier will be the location for another nature-focused exhibit, called "A Local Bamboo Experiment". For years rural revitalisation has been the focus of The Common Map co-founder Christopher Choi, who has carried out cultural mapping (detailing stories, natural resources and cultural resources) for Mui Tsz Lam, a Hakka village in the New Territories.

After learning more about the village's bamboo, which is used for weaving, among other things, Choi decided to explore different bamboo treatment methods to make the material stronger and even more useful.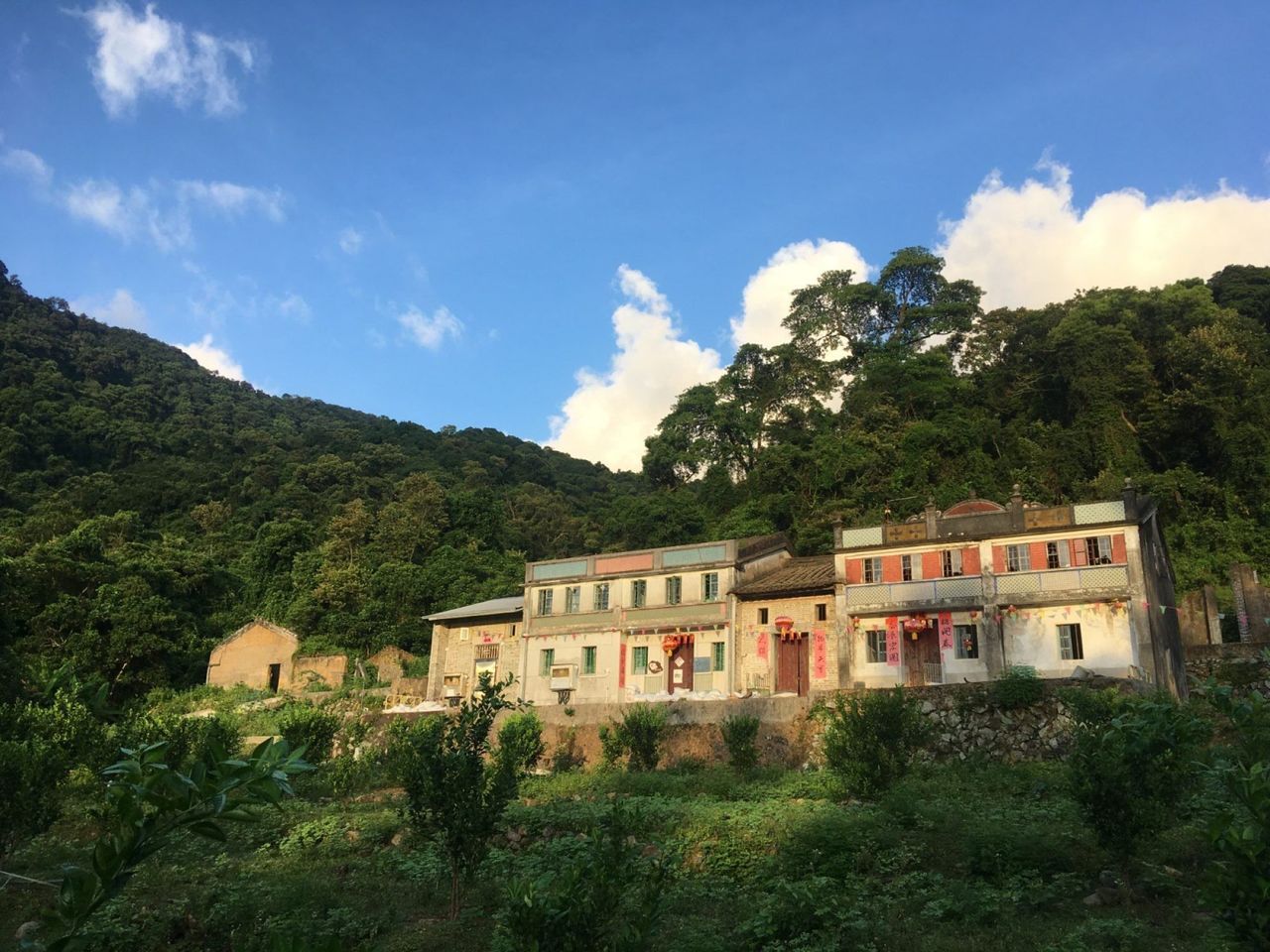 Different types of bamboo grow in Mui Tsz Lam, a Hakka village in the New Territories.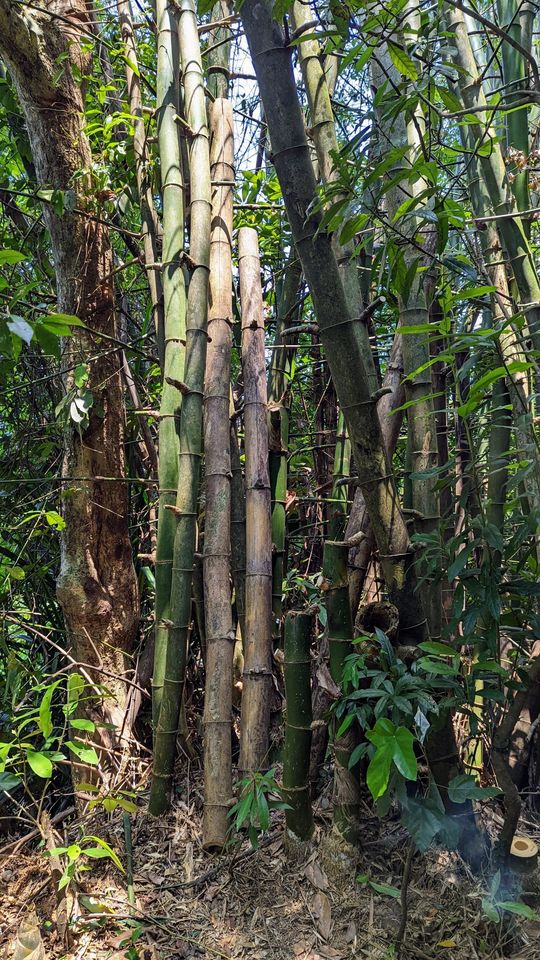 'A Local Bamboo Experiment' will explore how bamboo from the New Territories village of Mui Tsz Lam responds to different treatments.

"We talk about bamboo scaffolding a lot, and it's used quite a lot in urban areas, but all of this bamboo is bought from mainland China," he says. "There are only a few people in Hong Kong who know or [are] investigating how to treat bamboo so it can be more durable. So in this project, we wanted to bridge that gap."

The treatments include soaking bamboo in running water, curing it with fire and applying chemicals. His hope is that, over the course of two months, the team will find out which method proves the most effective and suitable for villages.

"In terms of sustainability or making use of local materials, I think rural areas can actually have a bigger role to play in Hong Kong," Choi says, adding that villages should not be abandoned.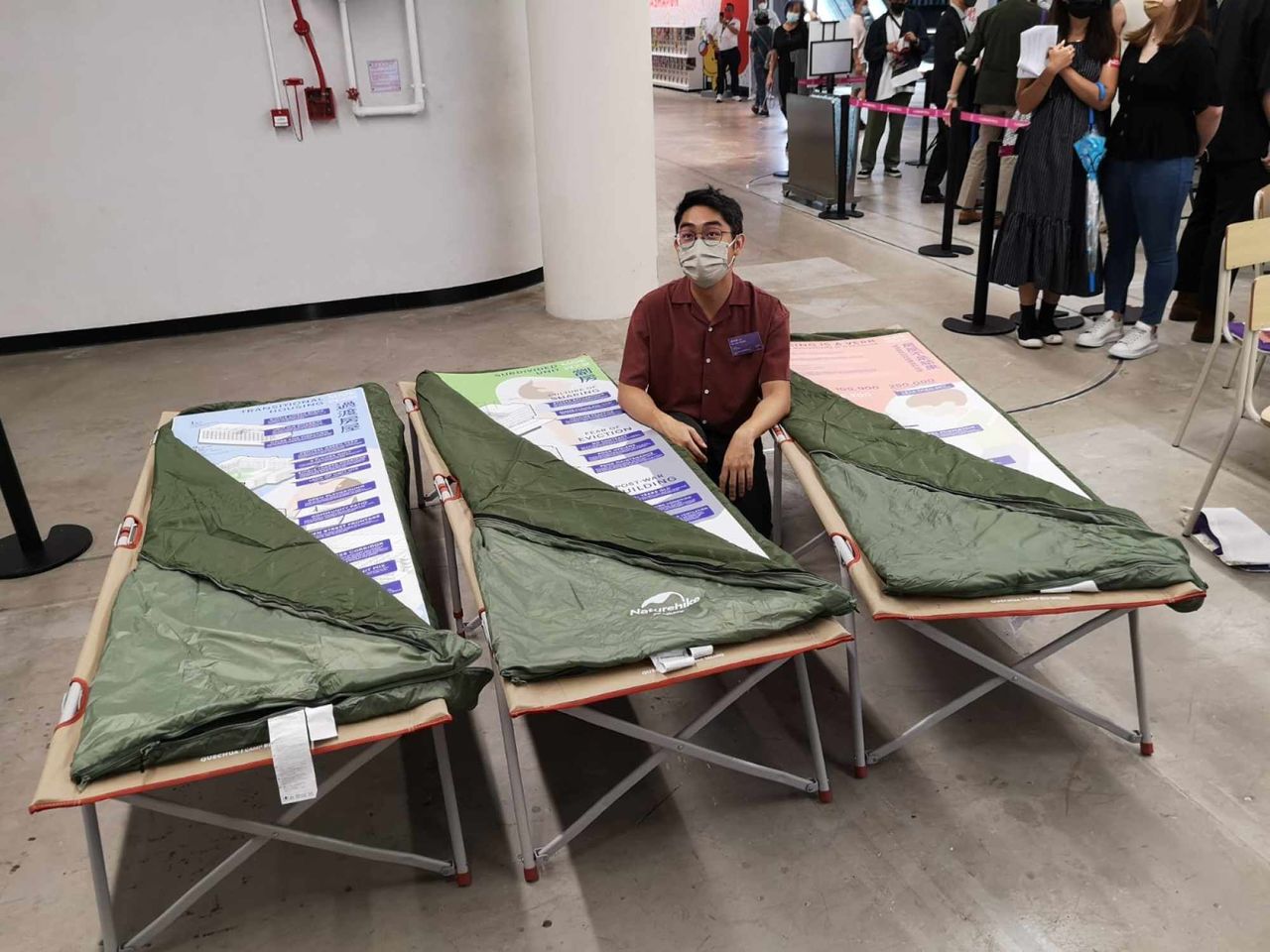 'Housing is a Verb – Building Domesticity in Transience' explores living conditions in Hong Kong by evaluating the Transitional Housing Scheme through the use of sleeping bags and camping beds.

"The countryside actually has a lot of hidden resources, stories [and] knowledge," he says, and is an important part of Hong Kong and its history.

In setting up the biennale, sustainability was a key consideration. Most of the materials used by architects and designers in their exhibitions will be reusable or biodegradable.

For example, after the biennale, the sleeping bags and camping bags used in "Housing is a Verb – Building Domesticity in Transience", an exhibit that examines Hong Kong's transitional housing scheme, will be distributed to those in need.

"You can't do an exhibition of this scale, talking about sustainability and resilience, and then end up shipping most of the stuff to landfill after, right?" Mui says. "It takes a bit more time and thinking ahead, but I think it's worth it."