The favourite to succeed Boris Johnson is reportedly planning to brand China as a 'threat' and is tipped to draw a clear line under the 'golden era' of cooperation.
Liz Truss, the front runner to become Britain's next prime minister, has signalled she will take a tougher stance towards China amid hardening public sentiment towards Beijing and a growing UK presence in the Indo-Pacific.

Allies of Truss, who is seen as one of the most hawkish members of Boris Johnson's cabinet, have told The Times she would classify China as "a threat" to national security – the same status as Russia – and reopen an integrated review of defence and diplomatic strategy.

China, which was labelled a "systemic competitor" in the March 2021 review, has dismissed the suggestion as "irresponsible talk".

"In ordinary circumstances, I'd say the new PM would ultimately pursue a more realistic and balanced approach to foreign affairs once in office, but the UK's reputation for pragmatic diplomacy has taken a battering in recent years," said Jonathan Sullivan, director of China programmes at Nottingham University's Asia Research Institute.

"Labelling a major trade partner a threat would be a remarkable development, but the fact that it is not totally inconceivable speaks to the uncertainties that exist around Truss and the negative momentum that has built up around UK-China relations."

The ruling Conservative Party is expected to announce the winner of its leadership contest on Monday, with the most recent polls indicating Truss has a sizeable – and likely insurmountable – lead over Rishi Sunak, the former chancellor of the exchequer who quit in July.

Sunak's exit heaped pressure on Johnson, who subsequently announced he would step down after several bruising scandals.

The latest change in prime minister comes less than a decade after one of Sunak's predecessors George Osborne declared a "golden" era of investment and cooperation between the two countries and President Xi Jinping made a state visit to Britain in 2015.

Since that time, relations between Beijing and London have become icier amid growing concerns about the use of Chinese technology in key infrastructure, alleged human rights abuses in Xinjiang and the adoption of a national security law in Hong Kong.

Potentially labelling China a "threat" suggests "a very clear line is being drawn under the so-called golden era", according to Rana Mitter, an Oxford University professor and expert on the history and politics of modern China.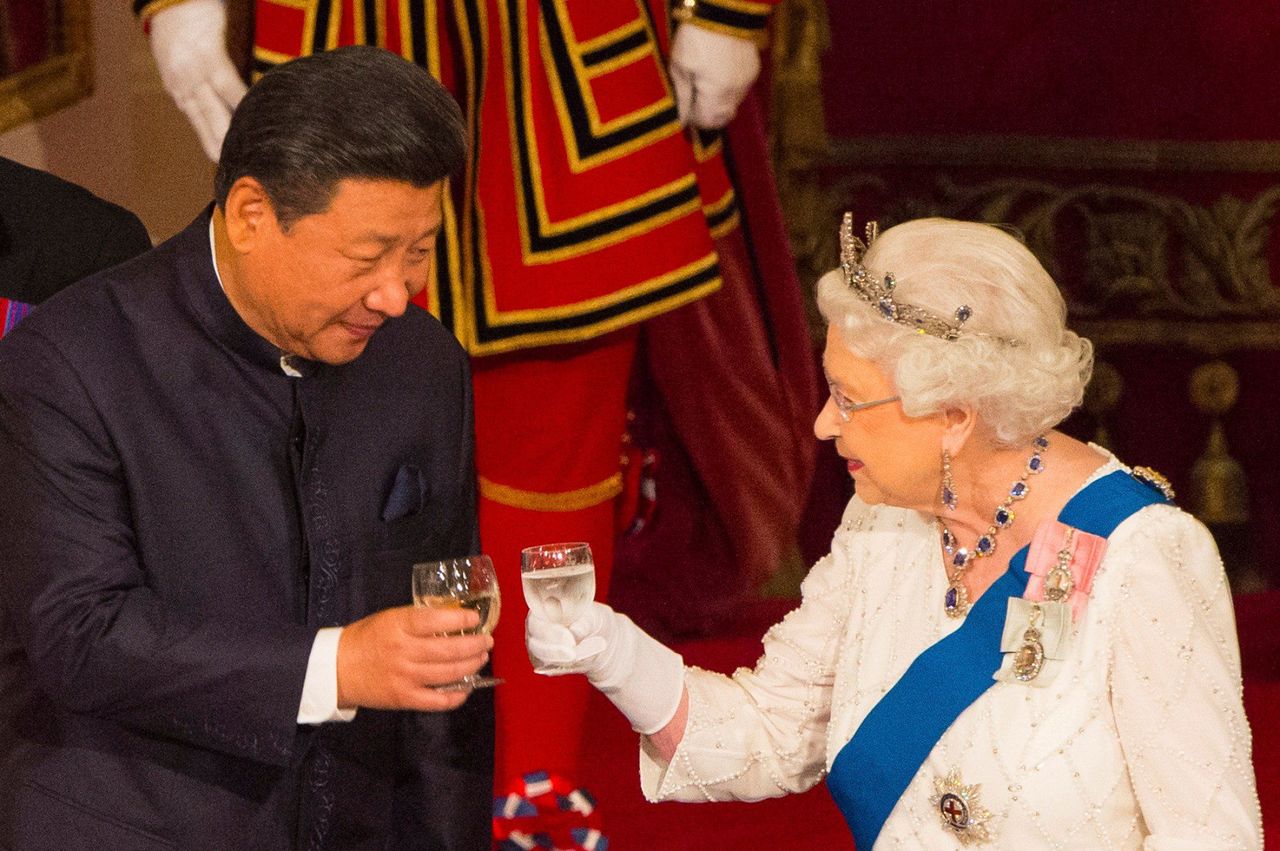 President Xi Jinping with Queen Elizabeth during a state banquet in October 2015.

"In that context, for instance, the policies that were talked about a few years ago, such as the City of London's involvement in developing renminbi trading, quite possibly will no longer be on the table," Mitter said. "So far, we haven't had specific policy proposals, more a sort of [change in] mood or direction of travel."

As foreign secretary, Truss has repeatedly spoken of the need for the West to serve as a check on Beijing's ambitions.

"By talking about the rise of China as inevitable we are doing China's work for it," Truss said in a Mansion House speech in April.

"In fact, their rise isn't inevitable. They will not continue to rise if they don't play by the rules."

This summer alone, Truss has criticised Beijing over the Hong Kong national security law and summoned China's ambassador in August to discuss what the British government said was Beijing's "aggressive and wide-ranging escalation" against Taiwan following a historic visit by US House Speaker Nancy Pelosi.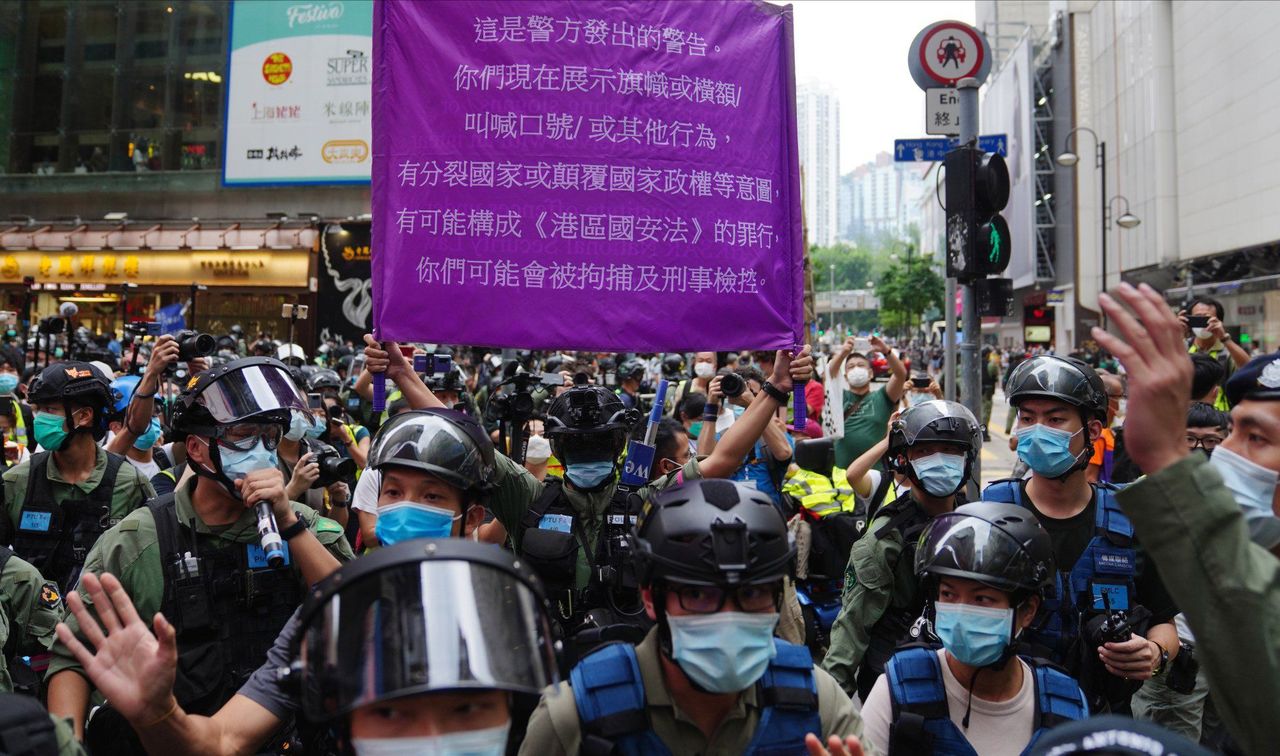 The Hong Kong national security law is one of many sources of tension between London and Beijing.

On Thursday, Truss again challenged Beijing over what she said were "appalling human rights violations in Xinjiang" after a long-anticipated United Nations report found that China's actions in the region, including the detention and persecution of Uygurs and members of other ethnic Muslim groups, "may constitute international crimes, in particular crimes against humanity."

Meanwhile, Britain has been increasing its presence in the Indo-Pacific region in recent years as a hedge against China's expansion, including a recent drive to increase its security and development links with Southeast Asia.

The departure of Johnson could lead to a "coordinated and more realistic" approach to Britain's China policy, according to Sam Goodman, director of policy from the advocacy group Hong Kong Watch.

"With his removal and Liz Truss likely to succeed him, if her rhetoric on China as foreign secretary is matched with action as prime minister, we will likely see a tougher UK-China policy, which places human rights and values above increased economic and trade ties," he added.

That could include honouring the British government's commitment this year to expand the British National (Overseas) visa programme and potentially consider sanctions against Hong Kong and Chinese officials over the national security law, as proposed by a cross-party group of British lawmakers this year, Goodman said.

That said, it is unlikely that a Truss-led government would seek to act alone when it comes to sanctions, Mitter said.

"The interest in making common cause with other liberal allies will be a powerful motivation in making a decision," he continued.

However, any major shifts in Britain's foreign policy may be tempered by ongoing domestic issues.

Inflation has surged to a 40-year high in Britain as a cost-of-living crisis threatens to push millions into poverty.

A brewing cost-of-living crisis threatens to push more than 3 million ordinary Britons into poverty, according to a new report by the Resolution Foundation think tank.

Rising energy prices as a result of Russia's invasion of Ukraine have led to double-digit inflation in Britain, with Goldman Sachs economists predicting it could top 22 per cent next year if fuel costs continue unabated.

"With Truss, many things are possible. Her own position on China has really hardened over the past few years, and there is an appetite in the Tory party for all kinds of tough lines on China," said Sullivan of the University of Nottingham.

"She is also going to face a generational crisis in terms of cost of living, breakdown of public services – including a National Health Service on its last legs, strikes and poverty," he said.

"That should preoccupy her attention, and make an antagonistic relationship with China an unwanted headache. Then again, China is every Western leader under pressure's most expedient bogeyman, so who knows?"