City's weather forecaster warns residents to expect high temperatures and extreme meteorological events to increase in coming years due to climate change.
This year has a "high chance" of being among the city's top 10 warmest on record, the Hong Kong Observatory has said, just days after the release of a landmark United Nations report that warned the effects of climate change were hitting the world faster than expected.

The city's weather forecaster said Hongkongers should expect high temperatures and other extreme meteorological events to increase in the coming years as a result of climate change. It also announced it would introduce a new warning level this year – "extremely hot" – to alert residents when temperatures rose above 35 degrees Celsius.

"Climate change is happening and it's causing widespread extreme weather all over the world," said Sandy Song Man-Kuen, assistant director of the Observatory, at a press briefing on Thursday.

"For Hong Kong ... we expect that this rising trend in temperatures, the increasing frequency and severity of extreme weather, including heat extremes, will increase in the future."

Last year was the sixth hottest in Hong Kong since records began in 1884. There were 11 record-breaking weather events, including the warmest autumn ever. July was the hottest month on record, notching up 10 days where temperatures exceeded 35 degrees.

There were 15 days in 2022 that had a maximum daily temperature equal to or above 35 degrees, marking a record for the city. The number beat the six days, previously the highest annual figure, which were recorded in 2016.

While residents can expect heightened temperatures this year, the Observatory noted that rainfall was expected to be within a normal range, or even below average. It predicted there would be between four and seven tropical cyclones this year, and that the season would begin in June and end towards October.

By comparison, rainfall levels three times higher than average were reported for the month of November last year. The Observatory attributed this to Tropical Cyclone Nalgae, which first wrought havoc on the Philippines before hitting the city.

While the Observatory was confident that the hot weather trend would continue in 2023, it did clarify that it was "too early" to predict whether there would be more "very hot days" than previous years.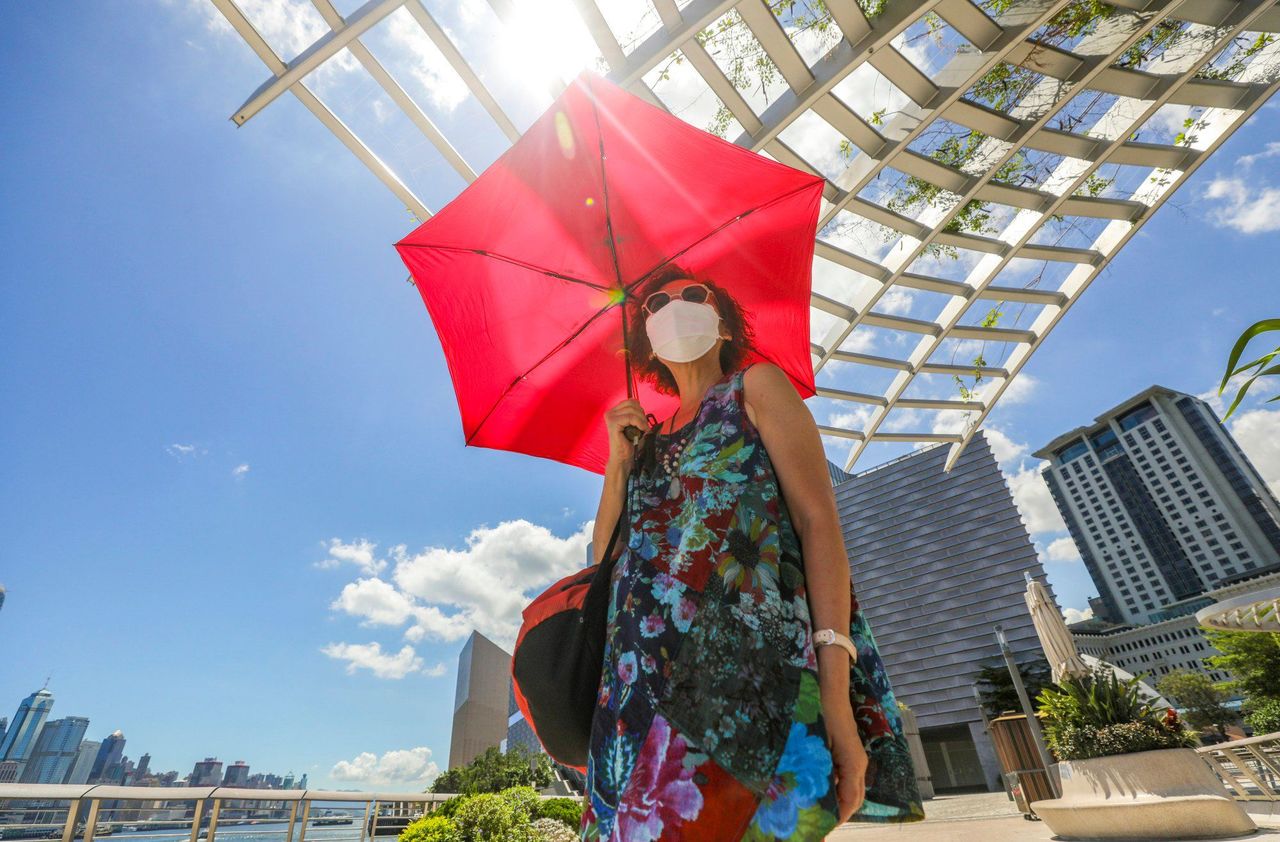 Staying cool in Tsim Sha Tsui during the city's hottest month on record last year.

The forecaster added it had introduced real-time humidity information earlier this month, and would continue its partnerships with universities and other groups to study the health impacts of hot weather in a bid to strengthen its warning systems.

It also highlighted the ongoing development of a Greater Bay Area monitoring and warning centre in the city which it is working on alongside the Environmental Protection Department.

Slated to begin operations in 2027, the air quality laboratory and meteorological monitoring supersite was first introduced in Chief Executive John Lee Ka-chiu's 2022 policy address.

Although few new details were announced, Chan Pak-wai, director of the Observatory, said the facility would provide "a platform of regional collaboration and research in meteorological science, further strengthening the capability in forecasting extreme weather".

The weather forecaster gave its latest briefing just three days after the UN's Intergovernmental Panel on Climate Change released a landmark report which has been likened to a "survival guide for humanity".

The report noted how the world was poised to reach the 1.5 degrees warming threshold by the early 2030s, and that the devastating impacts of climate change were hitting faster than previously anticipated.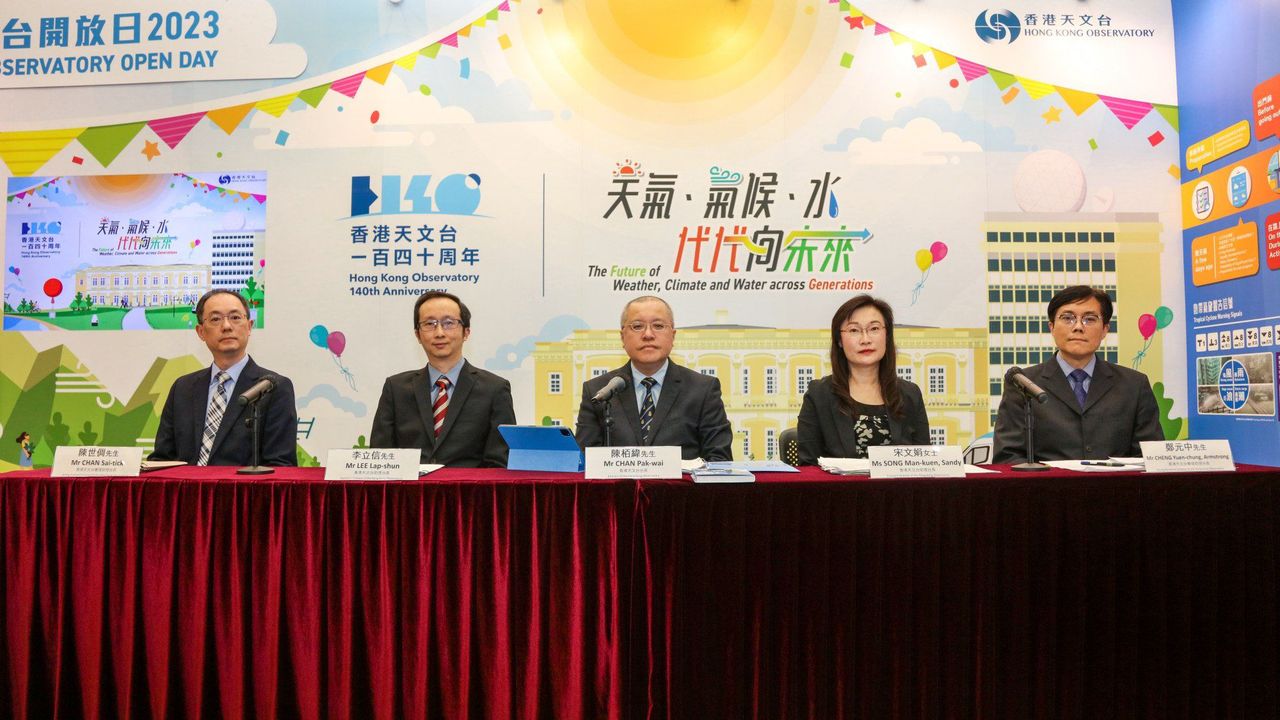 Chan Pak-wai (centre), director of the Observatory, flanked by colleagues at a press briefing on Thursday.

The release prompted UN Secretary General Antonio Guterres to warn that the "climate time bomb is ticking", while suggesting that developed countries should bring forward their carbon-neutral commitments to 2040.

In further climate-related developments in the city, a tsunami advisory facility will be launched in Hong Kong next Wednesday to support the Ministry of Natural Resources' main centre in Beijing. The new centre will strengthen the tsunami alert system for the South China Sea.