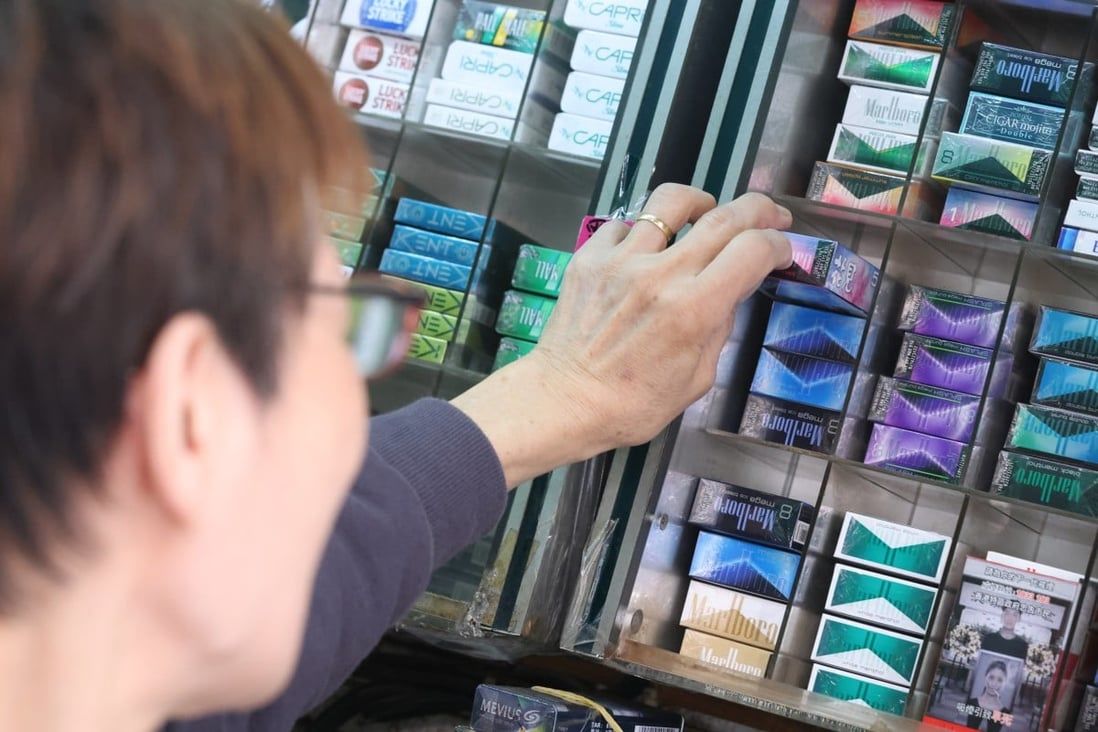 Will raising tobacco tax cut Hong Kong's smoking rate or boost illegal sales?
While one academic says tax hikes on cigarettes is proven way to lower smoking rate, concern group leader argues higher prices will only push smokers towards black market.
Raising the tobacco tax is an effective way to get smokers to quit, an expert has said, noting that when Hong Kong increased the levy by 300 per cent in the 1980s the smoking rate dropped significantly.

But a concern group on Thursday argued quitting was a personal choice and raising the cigarette tax would only push hardcore smokers to buy illegal packs.

In his budget address on Wednesday, finance minister Paul Chan Mo-po tacked on an extra HK$12 (US$1.5) to the price of a pack of 20 cigarettes, as part of the government's effort to bring down the smoking rate from 9.5 per cent to 7.8 per cent by 2025.