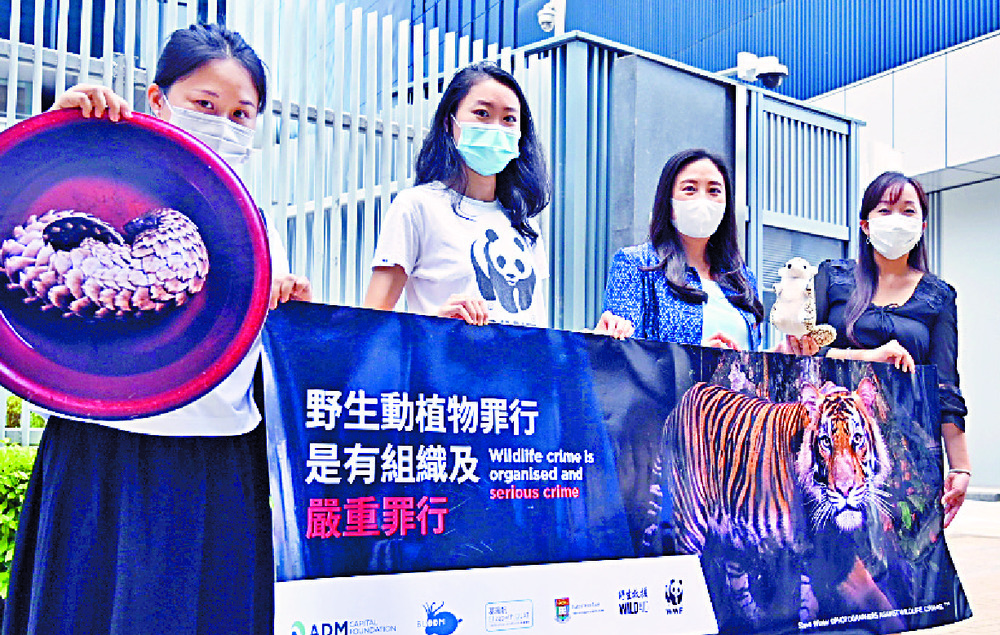 Wildlife traffickers face intense hunt with law change
Law enforcers have been given more powers to crack down on wildlife trafficking after the Legislative Council yesterday passed an amendment to include the offense in the Organized and Serious Crimes Ordinance.
It includes powers to investigate the illegal import, export and possession of endangered species, and to freeze assets gained from these crimes.

The bill was proposed by lawmaker Elizabeth Quat Pui-fan of the Democratic Alliance for the Betterment and Progress of Hong Kong, who said: "There are a lot of illegal wildlife trafficking activities in Hong Kong.

"Even when some offenders were arrested, the masterminds of these crimes still remained at large."

Secretary for the Environment Wong Kam-sing welcomed the amendment, saying it is in line with the government's policy direction.

He said the government would cooperate and share intelligence with law enforcers in such areas as the origins and consumption of endangered species to protect them more effectively.

The World Wide Fund for Nature Hong Kong also welcomed the legislation, saying it would allow local enforcement authorities to inspect the flow of money associated with illegal trade.

It added that it would also be beneficial to collecting evidence for prosecution.

Jovy Chan Yuet-shan, wildlife conservation manager of WWF-Hong Kong, said: "Hong Kong is a major transit hub for the illegal wildlife trade. Traffickers exploit the Hong Kong ports for continuous trade of the world's most endangered species of wild fauna and flora. The volume of trade is on the rise, contributing to the global extinction crisis."

The city's record pangolin seizure of 8.3 tonnes, along with 2.1 tonnes of ivory in 2019, remained unprosecuted due to lack of evidence.