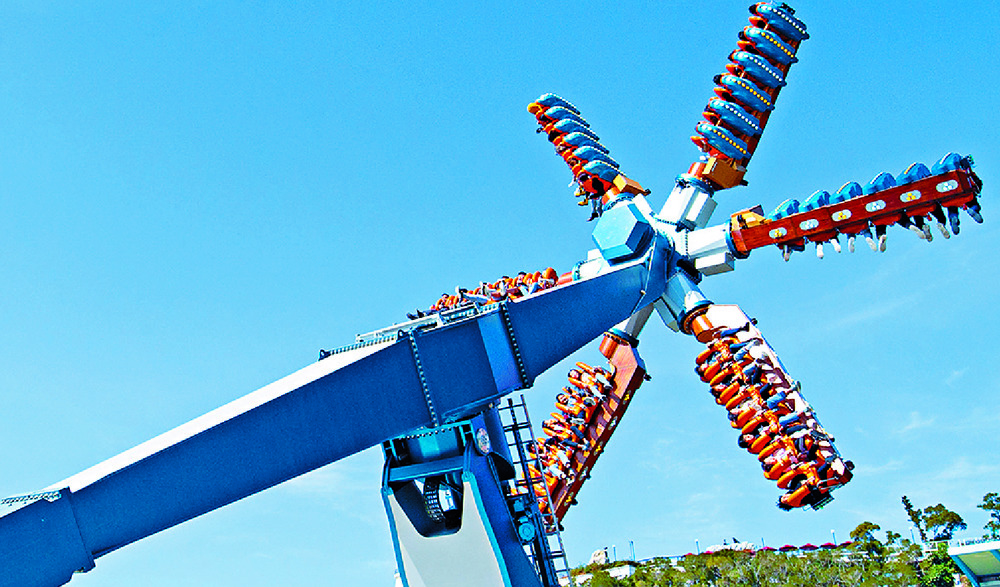 Wild twist takes fun seekers to the extreme
Fourteen panic-stricken visitors were left dangling in mid-air from Ocean Park's "Wild Twister" amusement ride for at least six minutes after it malfunctioned briefly.
At around 2pm yesterday, the steel arm of the amusement ride suddenly stopped moving shortly after it started, with 14 riders left hanging around three stories above the ground - including children screeching for help.

Six minutes later, park staff rushed to repair the ride, during which the riders were told to hold onto the handrails tightly and those queuing for the ride were instructed to leave.

Shortly afterward, the riders were led to safety. No one was injured in the incident.

An Ocean Park spokesman said the Wild Twister briefly stopped due to abnormalities detected in its safety system.

"Staff members at the scene helped all 14 riders return to the ground safely six minutes later," he said.

"No riders were injured or felt unwell throughout the incident, and the park had immediately inspected the amusement ride and will reopen the facility later."

The spokesman said all of the park's amusement rides had a safety reliability of 99.8 percent, adding that they were inspected by qualified engineers every day to ensure operational safety.

"Engineers also repair and maintain amusement rides regularly and invite manufacturers for assistance as appropriate," he said.

Wild Twister, which has components imported from Holland, was launched by Ocean Park at the end of 2019.