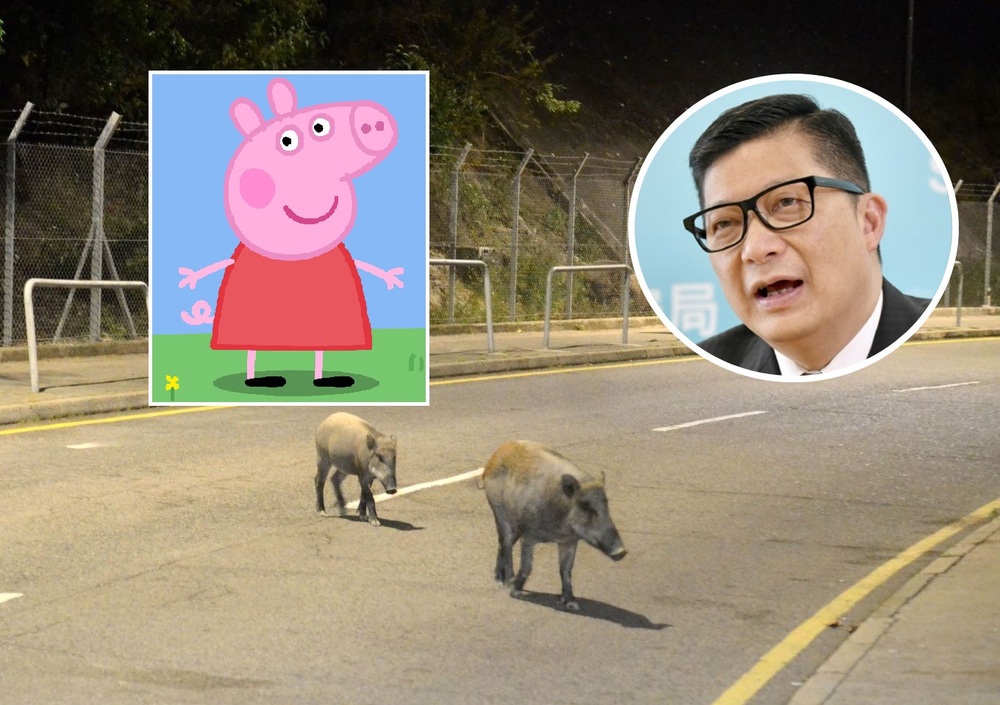 Wild boars are not the cute little pigs in cartoons
Wild boars are not pets and definitely not the cute little pigs that appear in cartoons, said Secretary for Security Chris Tang Ping-keung.
Speaking to media on Friday afternoon, Tang said government must eliminate the danger posed to citizens by the wild boars that constantly roamed the urban area.

The Agriculture, Fisheries and Conservation Department announced the "capture and kill" policy on November 12, three days after an auxiliary cop in Tin Hau was wounded by a wild boar.

Tang added there would be no problem at all if the boars stayed up on the hills and mountains.

However, Tang continued, the boars are not pets nor cute little pigs in cartoons. They will try to attack citizens and rob food from them when they enter urban area, Tang noted.

He cited figures as well that seven assault cases took place in last month, and a total of 54 persons were wounded by wild boars in the past 10 years. This matter now concerns public safety, he pointed out.

He also mentioned that recently some concern groups suggested including wild boars in town planning. He slammed the idea was ridiculous and asked should people include rats in town planning as well.