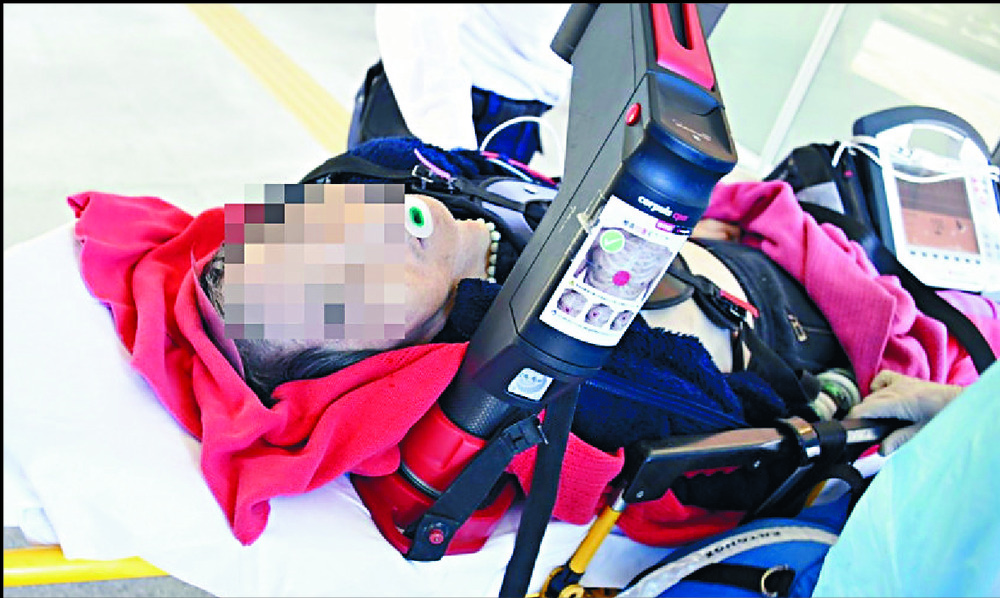 Wife in coma after suicide bid by top exec couple
A couple was found unconscious in a vehicle parked near Repulse Bay yesterday, with the man dying after being taken to the hospital in an apparent suicide pact.
Police believed the pair attempted to end their lives by taking drugs.

Understood to be residing in a building on Tregunter Path, Mid-Levels, the husband had been suffering from the final stage of pancreatic cancer.

The husband is understood to be the vice chairman and manging director of a listed company in Hong Kong, while his wife is the chairwoman of a listed company in Singapore.

She is said to have asked their foreign driver to carry her semi-conscious husband to their vehicle at about 10 am yesterday and drive them to a parking lot at Aberdeen.

She then asked the driver to leave, closed the car doors, took medicine and burnt charcoal inside.

The driver found his bosses' behavior to be out of the ordinary and asked their nephew to call the police.

At 10.44am, police received a report that a man and a woman were found unconscious in a white seven-seater in a parking lot opposite the beach on South Bay Road in Aberdeen.

Police and paramedics arrived to find the man unconscious, while the wife passed out shortly.

The 66-year-old man was certified dead after being sent to Ruttonjee Hospital in Wan Chai, while the 62-year-old woman remained in coma.

According to figures released by the Samaritan Befrienders in August, suicides hit 1,010 last year, up 165 from 845 in 2012, which means 1.37 out of every 10,000 Hong Kong people choose to commit suicide.

Its 24-hour hotline received 16,046 requests for help last year, most of whom were middle-aged, with over 20 percent aged between 30 to 39 and nearly 20 percent aged 40-49, followed by young adults aged 10-19 at 15 percent.