The unprecedented weather and natural events of the past have signalled the significant impact of the climate on our lives and livelihoods, and the Post is committed to give the climate change crisis the attention it deserves.
Today marks the fourth annual World News Day, a global campaign to support journalists and highlight the value of fact-based journalism in making the world a better place.

This year, World News Day focuses on journalism's critical role in providing trustworthy information about an urgent issue that will define our lifetime – climate change.

Because Hong Kong is so prone to typhoons, covering climate change has become a natural imperative for the South China Morning Post. A history of covering typhoons has given SCMP a proclivity for reporting on weather disasters ever since this newspaper first put a front-page story on a typhoon's devastation of the city in 1906.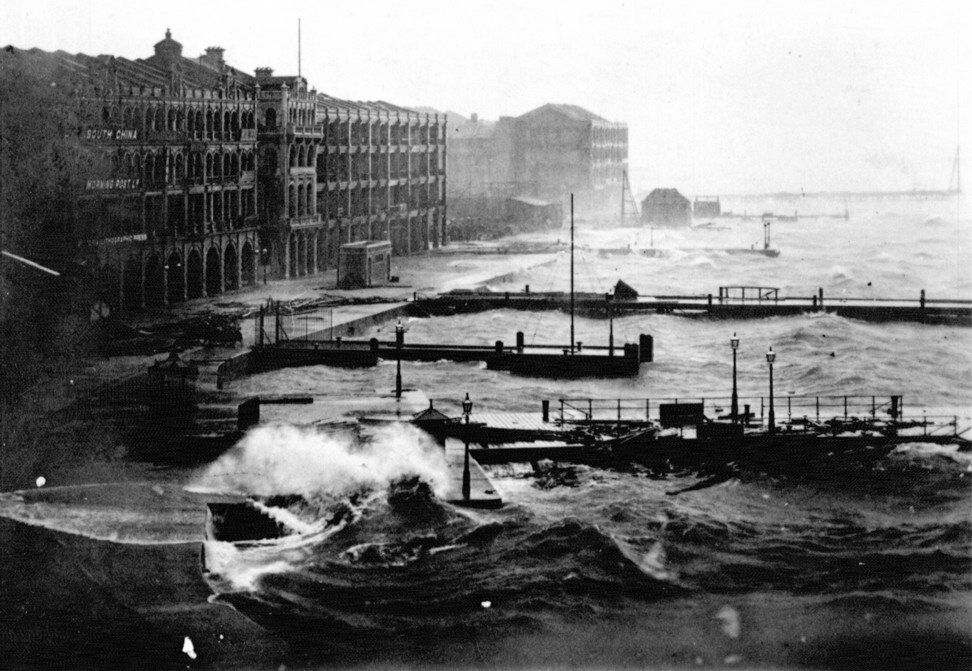 A powerful typhoon made landfall in Hong Kong on 7 September 1906 (before the naming convention on tropical cyclones was adopted), claiming 11,000 lives and running 41 merchant ships ashore. The Central waterfront building that housed South China Morning Post, then three years old, is visible in the photograph's left corner.

Since then, the drastic changes in our climate has made it impossible for us to ignore the crisis that is escalating by the day. Ever since the Hong Kong Observatory started tracking meteorological data in 1884, the city's weather pattern has experienced significant shifts.

In just under a century, the annual mean temperature in Hong Kong has risen by more than 2 degrees Celsius, which has seen rising sea levels and the number of "very hot days" reach a record of 47 last year.

The unprecedented weather and natural events of the past have signalled the significant impact of the climate on our lives and livelihoods, and the Post is committed to give the climate change crisis the attention it deserves.

As our understanding of climate change evolves, so has the new playbook for our reporting. Changes in the environment affect our world in countless ways, and we believe that having a robust interdisciplinary approach can bolster the quality, impact and trustworthiness of our coverage.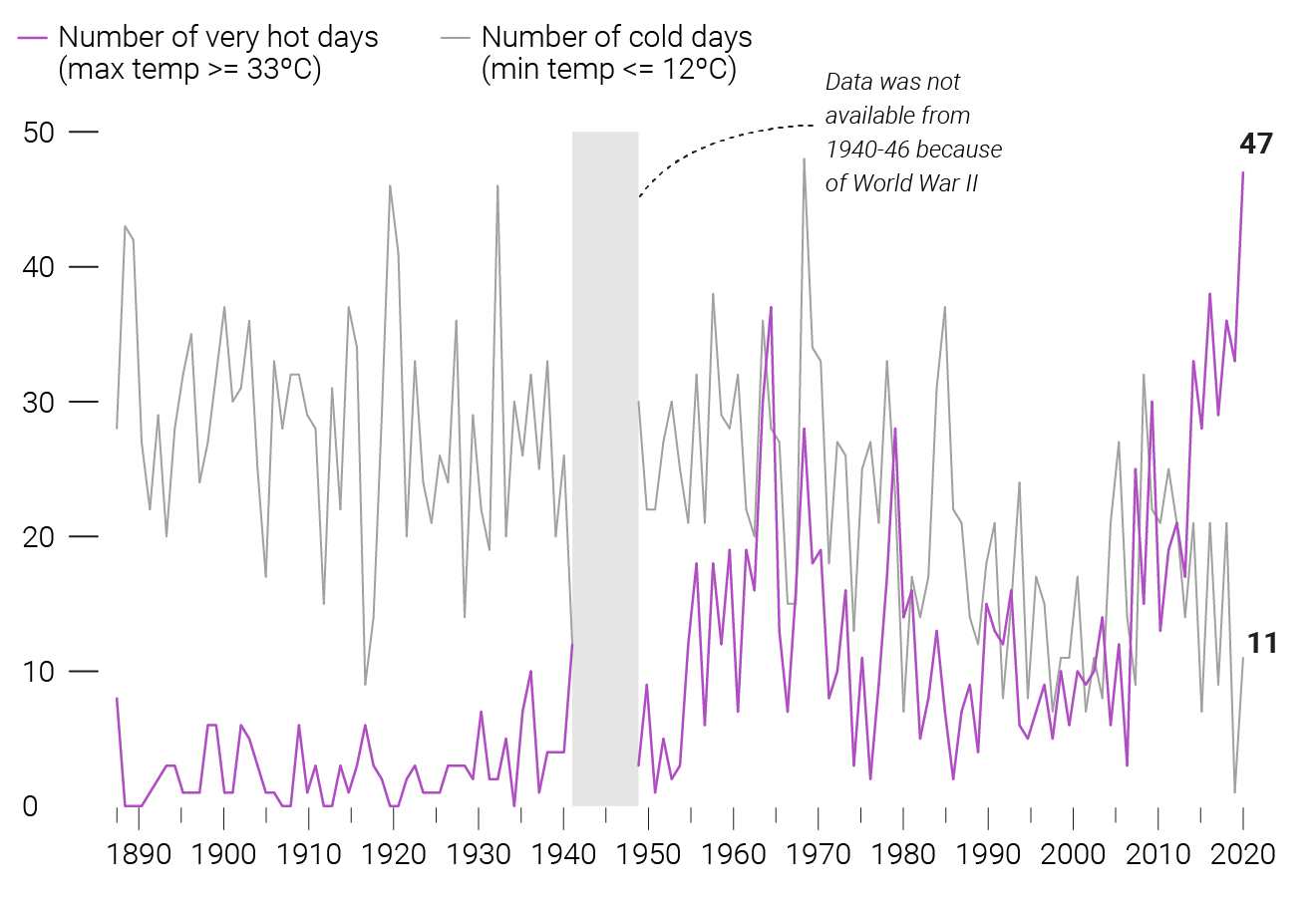 Hong Kong's hot and cold days,1885-2020

Establishing a team of journalists from a variety of backgrounds can synthesise and explain the latest climate stories and provide comprehensive fact-based coverage on this urgent topic.

An example of this cross-desk collaboration is evident from our coverage on China and climate change. As the most populous country in the world and the global leader in manufacturing output, our coverage includes necessary reportage from the front lines of business, politics and international relations.

China's aim to be carbon neutral by 2060 is an ambitious target, and Beijing's success or failure depends heavily on its climate change diplomacy to reshape a global approach to the carbon economy. We are committed to unpacking all the ramifications with the strength of our international bureaus to examine the role climate plays on other critical issues.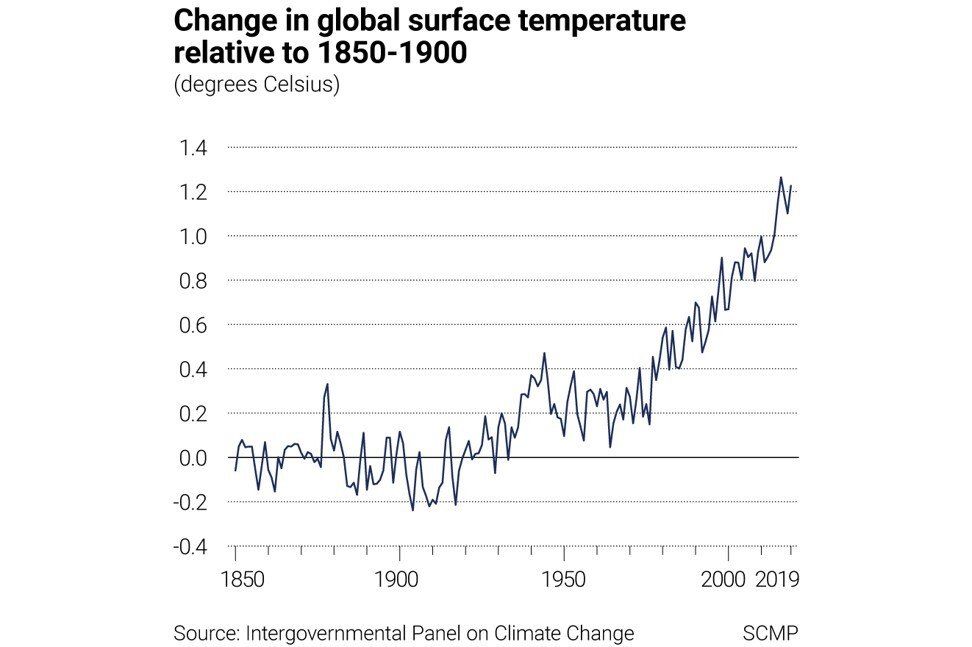 It is incr easingly important to cover the business of climate change as governments, corporations and institutions proactively drive a more inclusive "green recovery" by incorporating "Environment, Social, and Corporate Governance" (ESG) and sustainability goals.

As more companies consider the environmental consequences of their actions, we are closely tracking the impact of new business innovations and trends that drive more public and private investment into ESG initiatives.

For instance, green financing is reshaping the investment strategies of banks and institutions; green bonds are altering our relationship with fossil fuels; while carbon trading and investments in renewable resources are now increasingly part of corporate business strategies to reduce a company's environmental footprint.

Science and technology forms an important foundation of our climate coverage that helps make sense of climate change initiatives. Innovation is powering the rise of entire new green industries that are spearheading climate conscience initiatives and transforming industries.

SCMP will continue to report on the latest research on green technologies in China and across Asia to keep you informed on the latest advancements shaping the future of global climate engagement.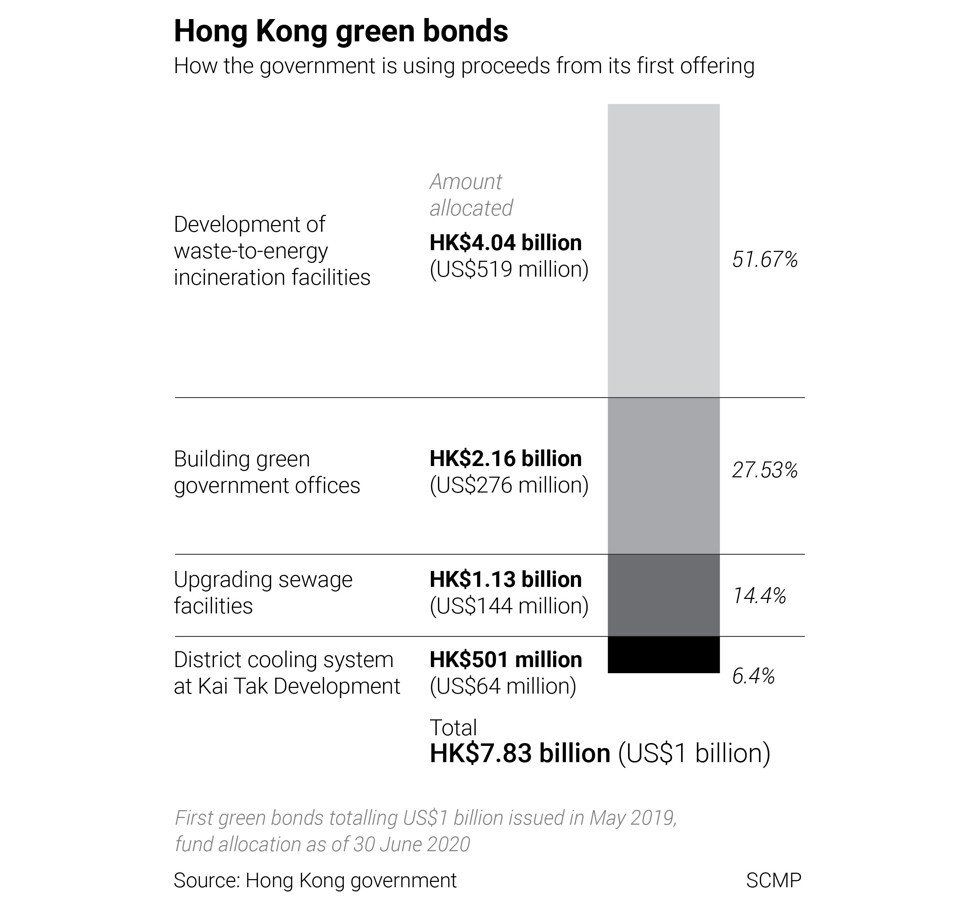 Finally we will also cover lifestyle topics on green living to help readers make better-informed choices and live more sustainably.

Every individual plays a pivotal role in protecting the environment, and we aim to provide readers with invaluable information to reduce their environmental impact. This includes insights into ways of living that contribute to carbon reduction for individuals, families and communities.

News organisations around the world today are covering climate change more than ever, simply because it affects us all wherever we are around the world.

We know readers care deeply and passionately about climate change and it remains one of the most pressing issues in our newsroom because informing our readers about climate change is the first step towards driving a conversation that creates an engaged public that takes action – part of our mission to lead the global conversation about China.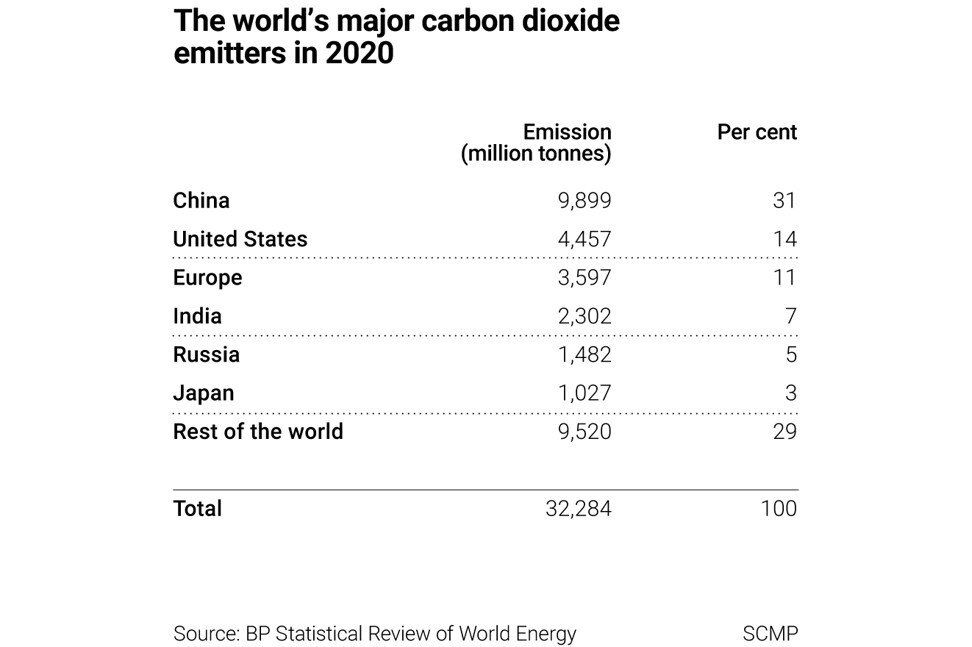 Our commitment to keeping readers informed on climate news goes beyond World News Day, and readers can experience our vast array of reporting at our climate change page to stay updated on the latest stories. As the climate story crosses news beats in the newsroom, you can also expect more enriching stories through our infographics, videos explainers and evergreen content.

We will continue to provide reliable and up-to-date climate reporting with the rigour and urgency it deserves, and we invite you to sign up for a subscription to better understand the ongoing climate crisis.

Your support is important as it underlines the value of our journalism and by subscribing, we can continue producing more stories that cover climate change issues that matter most to you.

We believe that only a well-informed and multidisciplinary approach can truly make a difference in making sense of the changing climate landscape. We hope our coverage will help inform the decisions and actions that the world now desperately needs.