With only 20 directly elected seats in next Legco, candidates target specific groups of voters.
Some of the 153 candidates in Hong Kong's coming Legislative Council election are giving social media a miss in their campaigns, with a week to the poll.

One in six hopefuls have either no social media platforms or left their accounts inactive, a check by the Post found.

Eight candidates have provided neither contact numbers nor email addresses on their platforms or through the electoral office for the public to reach them.

The candidates most active on social media are mainly incumbents and those from prominent pro-Beijing parties, with some posting updates up to five times a day.

Political analysts said Beijing's overhaul of the city's electoral system, with only 20 directly elected seats in geographical constituencies in the 90-member Legco, explained why some candidates were not trying too hard to reach out to the public.

With 40 seats going to the new Election Committee constituency packed with Beijing loyalists, and 30 to the mainly trade-based functional constituencies, many candidates preferred to appeal directly via email and face-to-face meetings with the select groups of voters who will decide.

Some who entered the race at the eleventh hour to heed Beijing's call to avoid walkover victories simply had no time to work out social media strategies, insiders told the Post.

The lack of public engagement might prove to be "the weakest link" for candidates even if they won, one analyst said, as it could affect their performance in the legislature.

The Post scrutinised about 3,000 Facebook posts by candidates and their social media strategies since November 19 when they were confirmed to run.

Sixteen candidates, or 10.4 per cent, apparently have no social media election platforms on Facebook, Twitter, YouTube, WeChat or Instagram. Most are running in functional constituencies, including many first-timers hoping to unseat veteran incumbents.

Among them are Chen Zhaonan in the insurance sector, Alan Chan Chung-yee in transport, Mok Kam-kwai in the powerful rural body Heung Yee Kuk, Yip Wing-shing in the commercial (second) constituency, Owens Chan Chi-fai in finance, and Robert Lee Wai-wang in financial services.

Legco president Andrew Leung Kwan-yuen, Martin Liao Cheung-kong, and Frankie Yick Chi-ming, all incumbents running in functional constituencies, also have no social media presence.

First-timers Carmen Kan Wai-mun, Chan Pui-leng and So Cheung-wing, running in the Election Committee constituency, have also not used social media yet.

Speaking to the Post on condition of anonymity, a campaign manager said using social media to boost a candidate's image or engage the public was considered a priority in this campaign.

"The candidate I am helping was invited to run at very short notice. We didn't have time to plan publicity strategies comprehensively. Our priority is to reach out to hundreds of corporate voters directly," he said.

The Post reported previously that some candidates who appeared likely to win without a contest were told to "find someone" to run against them as Beijing wanted to see competition in the election.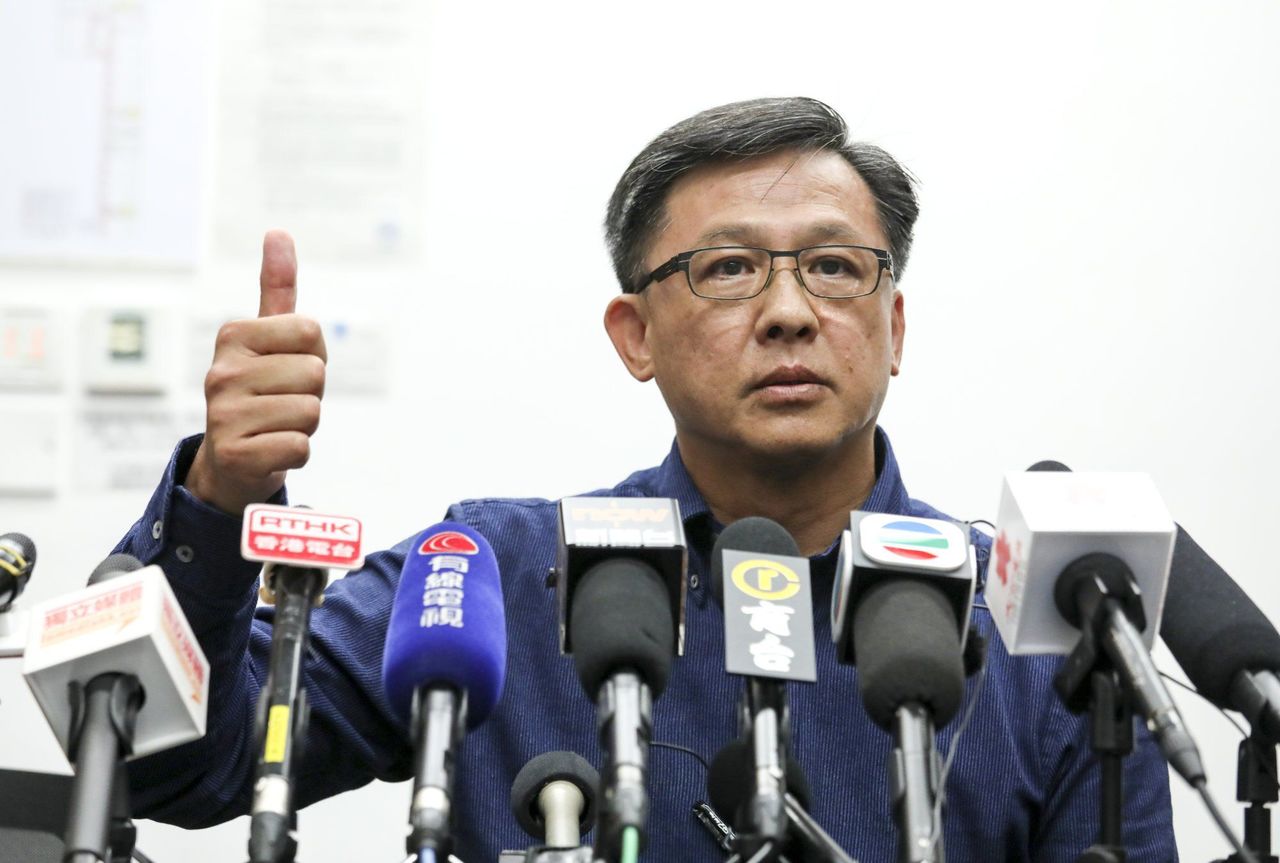 Pro-establishment lawmaker Junius Ho has the most-followed Facebook accounts among candidates, with 245,000 followers.

Sixteen candidates were asked by the Post why they decided to skip social media in their campaigns, but none responded.

Eight candidates in functional constituencies had Facebook accounts but posted fewer than three updates each since campaigning began.

They included veteran incumbents Tommy Cheung Yu-yan and Chan Kin-por, of the catering and insurance sectors respectively, and first-timer Mike Rowse, running in the Election Committee constituency.

On average, 135 candidates with Facebook accounts shared 1.1 posts a day.

The most active were those from traditional pro-Beijing parties running for directly elected seats, with Alice Mak Mei-kuen from the Federation of Trade Unions and Frankie Ngan Man-yu from the Democratic Alliance for the Betterment and Progress of Hong Kong (DAB) sharing 4.9 and four posts a day on average, respectively.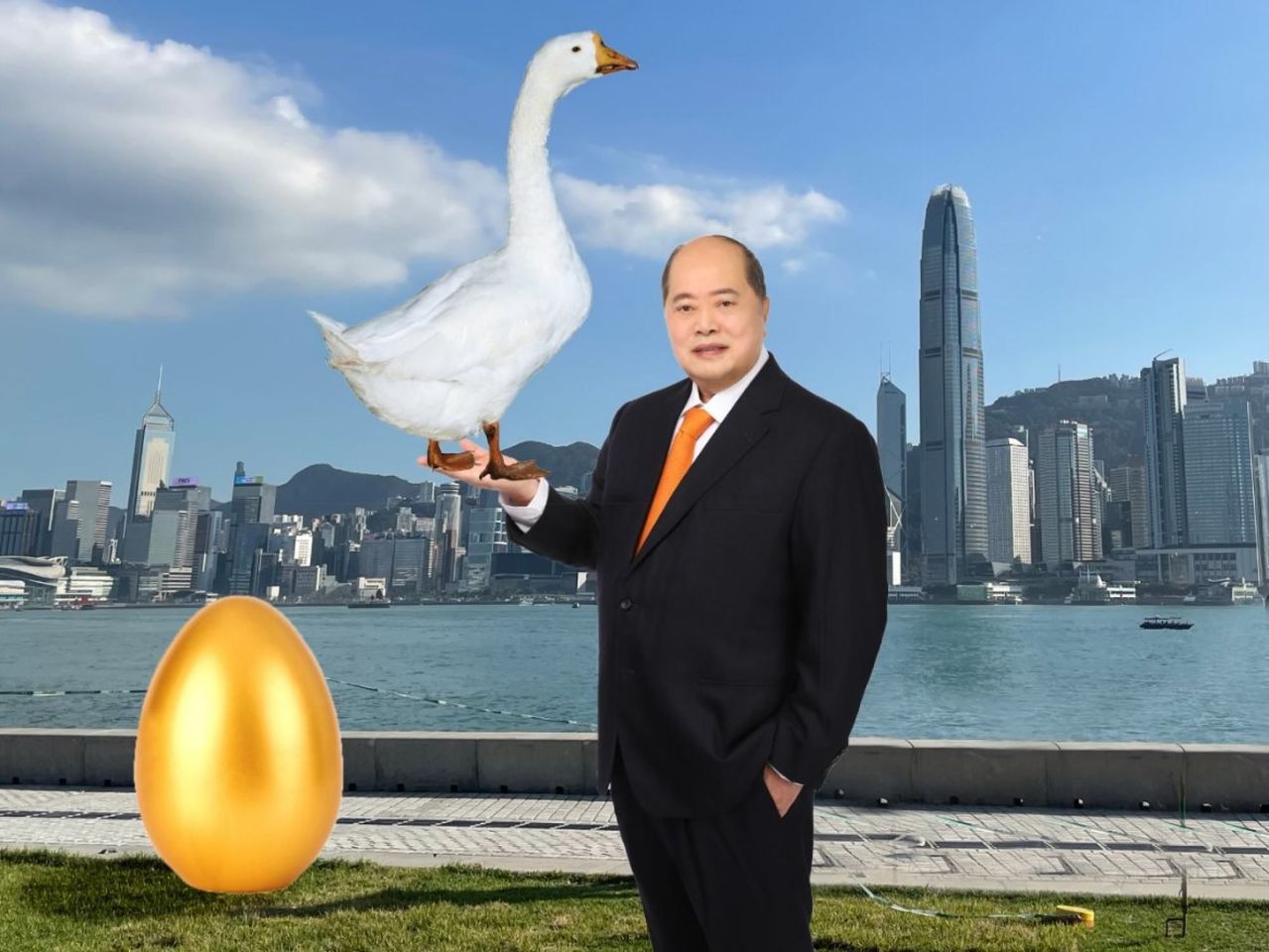 Christopher Cheung, running in the financial services functional constituency, posted a photo on social media showing himself holding a goose he said had laid a golden egg.

The most-followed Facebook accounts were those of veteran incumbents Junius Ho Kwan-yiu with 245,000 followers, Regina Ip Lau Suk-yee with 150,000 and Elizabeth Quat with 123,000.

Overall, there were far more pictures – showing candidates' interactions with voters at street booths and in conversation with pro-establishment heavyweights – rather than posts elaborating on their manifestos.

To attract interest, several candidates joked about the weather, while Christopher Cheung Wah-fung, running in the financial services functional constituency, posted a photo showing him holding a goose which he said had laid a golden egg.

Of the eight candidates who did not provide any contact details on their platforms or the website of the Registration and Electoral office, only one, housewife Judy Tzeng Li-wen, is running in a geographical constituency, New Territories North.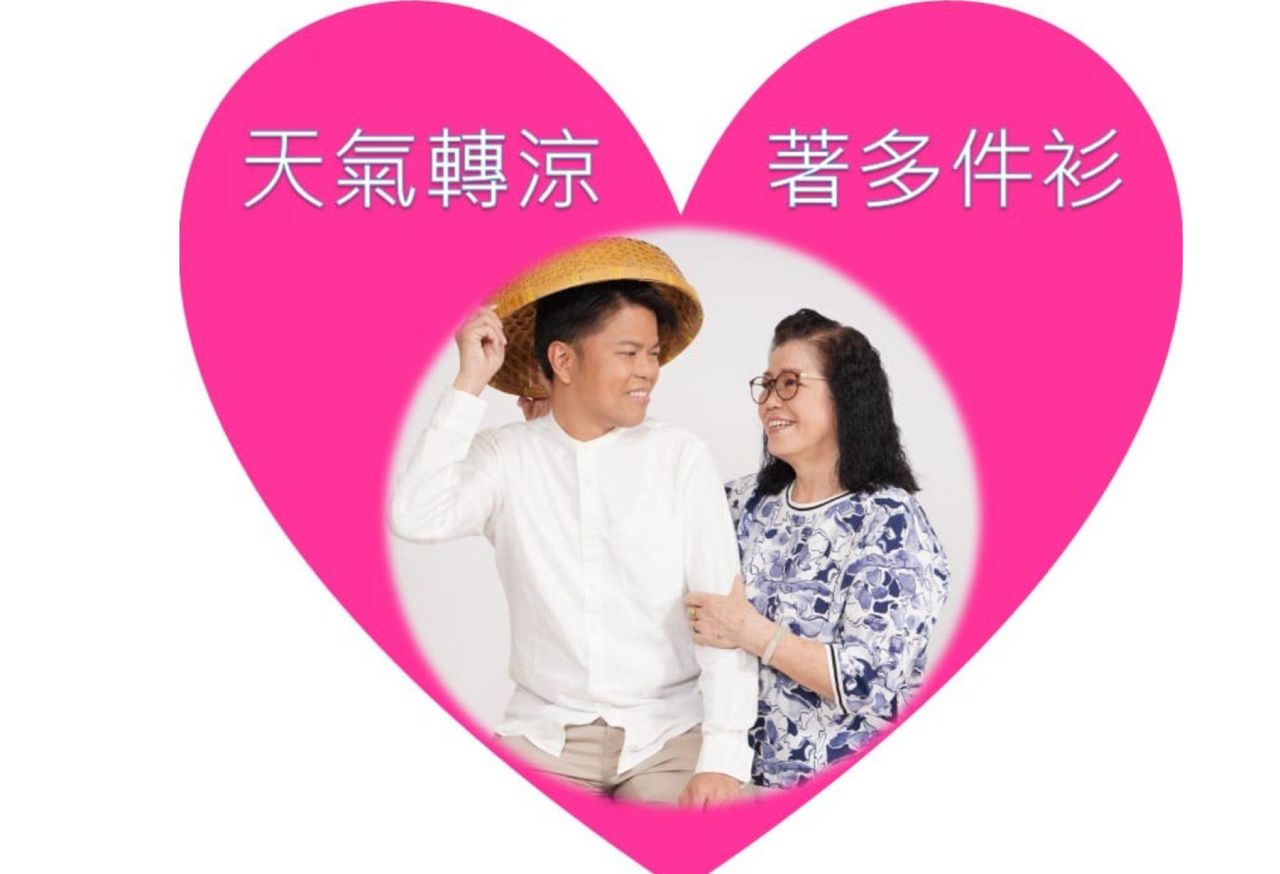 Yeung Sheung-chun, running in the agriculture and fisheries functional constituency, jokingly reminded people to bundle up this winter.

The others are Junius Ho and Lawrence Tang Fei in the Election Committee constituency, and Chen Zhaonan, Chu Kwok-keung, David Lam Tzit-yuen, Tony Yau Wai-kwong and Owens Chan Chi-fai contesting the functional constituencies.

Political analyst Derek Yuen Mi-chang said most Legco seats would be decided by specific groups of voters in the functional constituencies and the Election Committee constituency, so some candidates had chosen to reach out directly to their voters instead of using social media to appeal to the masses.

"For novices who threw their hats into the ring without sophisticated plans, plenty of time is needed to build a solid fan base from scratch," he said.

But he was worried that the lack of engagement with the public would be the weakest link for those in the functional constituencies and Election Committee constituency, as they would not know how ordinary Hongkongers felt on issues.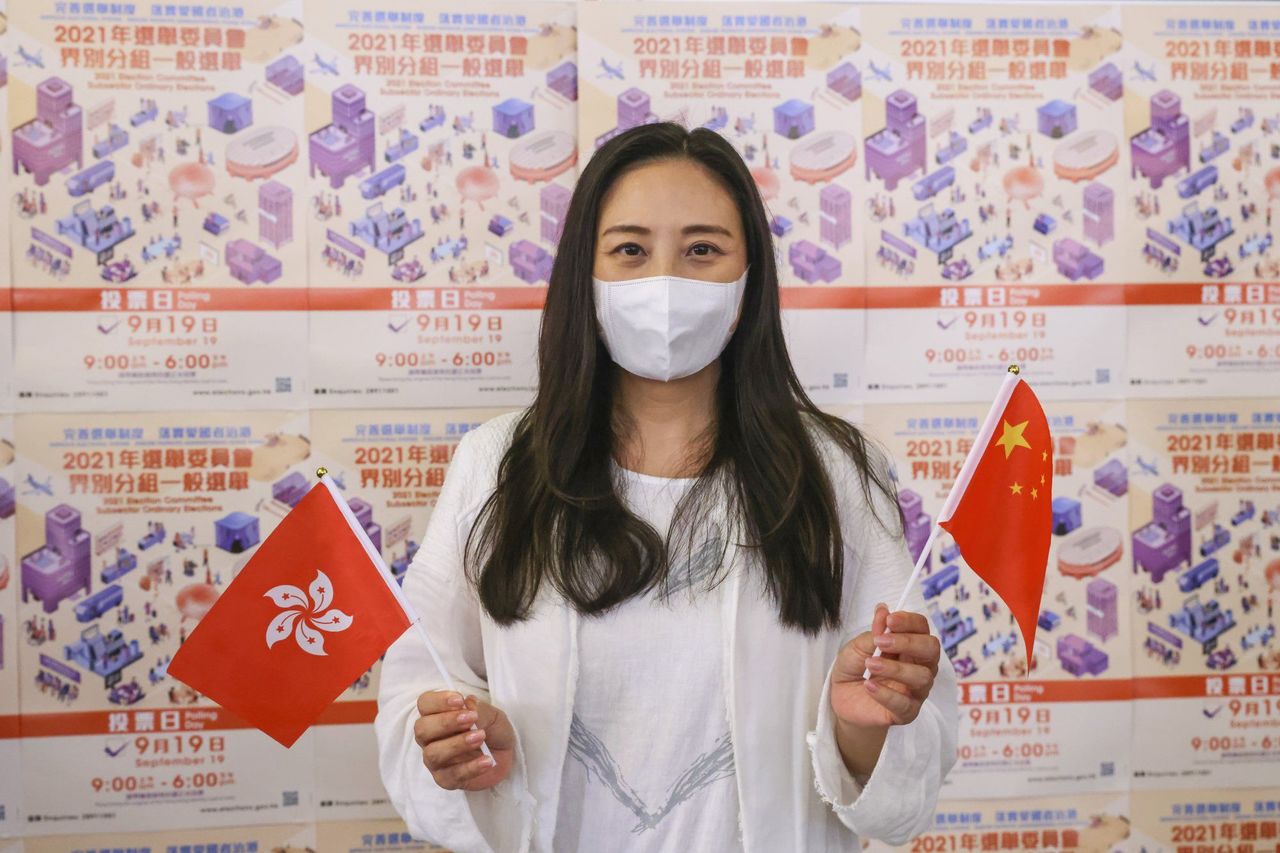 Elizabeth Quat has about 123,000 Facebook followers.

Terence Lin Chiu-fai, director of think tank the Beijing Institute of Hong Kong and Macau Scholars, said his own study of candidates' digital campaign strategies showed that nearly a third had no social media or websites as of November 19.

He said the result of the Post's checks showed that dozens rushed to set up social media channels after they were cleared to run.

Lin said it was understandable some might want to avoid the risk of negative exposure on social media, as he believed as far as Beijing was concerned, engaging the general public was not a priority for those running in the functional and Election Committee constituencies.

The functional constituency candidates were expected to address the needs of those in their own sectors, while the others were meant to connect with the 1,500 members of the Election Committee who will pick Hong Kong's next chief executive in March.

"What Beijing is looking for are not populists, but down-to-earth politicians and area experts who can make accurate judgments on key social problems. They can gauge public views in their own ways, not necessarily through social media platforms," he said.