Government to propose sweeping changes to address complaints only handful of lawyers receiving bulk of legal aid cases and judicial reviews.
People seeking legal aid in Hong Kong will no longer be able to choose their criminal lawyers and attorneys will be limited to taking on fewer judicial challenges under proposed changes that some critics fear will leave protesters and other government critics at a disadvantage.

The moves echoed calls by the city's pro-establishment camp which had accused certain lawyers of adopting a particular political stance and, as such, tapped public resources to defend opposition figures and anti-government protesters. They had also said the legal aid fund was being abused to help litigants launch challenges against government policies.

These views were reflected in a consultation paper to be submitted to the Legislative Council's justice and legal services panel by the Chief Secretary's Office next week.

"There are suggestions that some lawyers with certain political inclination may, by offering assistance to the [legally aided persons] first on a 'pro bono' basis, encourage them to initiate [judicial review] cases against the government, and the [legally aided people] concerned would then formally nominate these lawyers for the [Legal Aid Department] to assign them as legal aid lawyers," according to the document seen by the Post.

"There are also concerns on whether some criminal legal aid cases and judicial review-related legal aid cases are concentrated in only a handful of lawyers, law firms or counsel chambers," it added.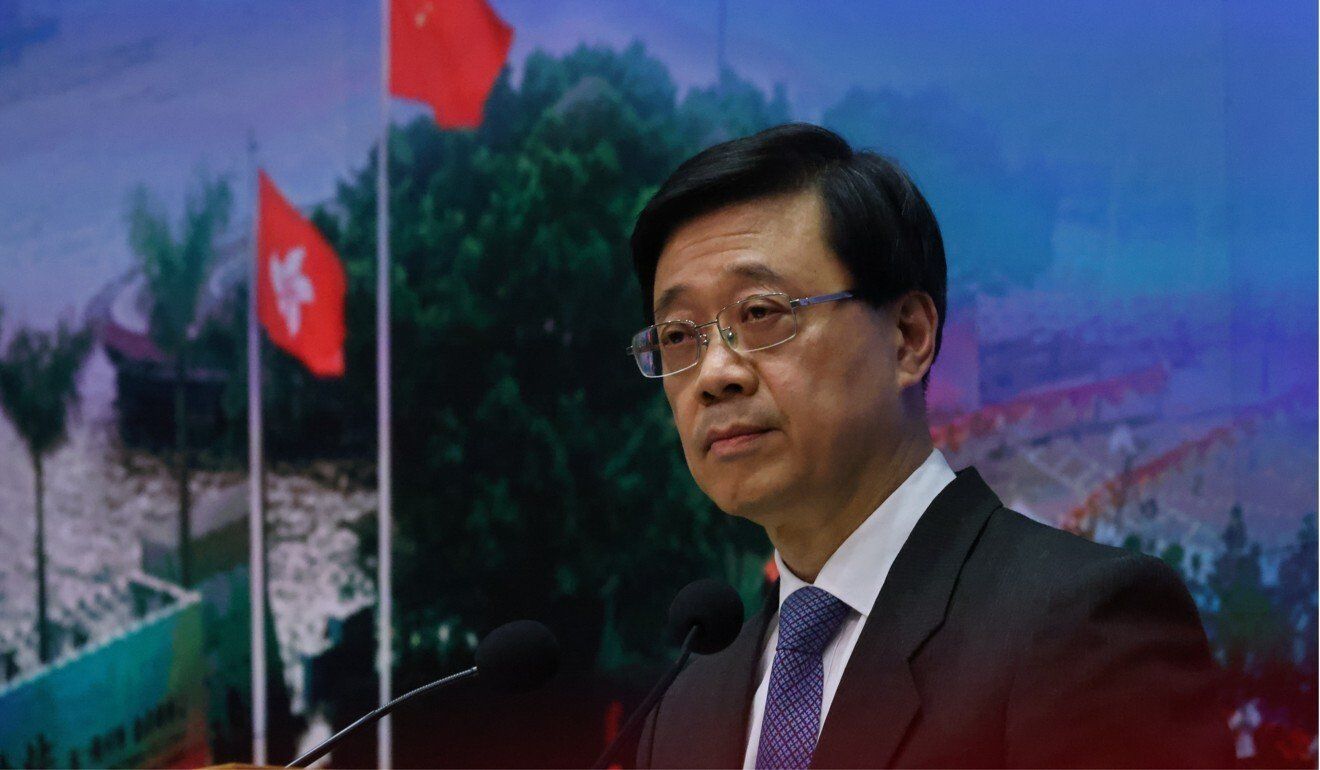 Chief Secretary John Lee Ka-chiu.

Pro-establishment lawmakers hailed the suggested changes as a way to plug the loophole, but lawyers specialising in public and criminal law spoke of damage to clients' rights and questioned the government's intention to clamp down on the commonly used tool of residents aggrieved by administrative decisions.

Under the proposed revisions, the Legal Aid Department will assign legal representatives themselves.

"The director of legal aid should only accept nomination of lawyers under exceptional circumstances, such as the nominated lawyer having represented the legally aid persons in lower courts," the paper said, adding that 20 barristers and solicitors took up about 20 per cent of the more than 2,600 cases last year.

Currently, solicitors are allowed to take up to 35 judicial review cases every year, while barristers are permitted to take 20. The legal avenue allows residents to take authorities to court over policy decisions, while opposition lawmakers and activists have also used it to challenge the government's policies.

As part of the changes, the government has proposed reducing the number of legal aid cases that solicitors can take on every year to five and limiting barristers to three.

A lawyer who specialises in the area said it was a highly specialised field where finding representation could be difficult.

"How can it not come with an ulterior motive when you scale back the most significantly on one area where the government is challenged the most," said the lawyer, who spoke on the condition of anonymity due to the sensitivity of the matter.

Past challenges have targeted the government's decision in 2017 to allow mainland Chinese law enforcement officers to enforce mainland jurisdiction in the city's West Kowloon high-speed rail station, and a ban on face masks during the 2019 anti-government protests.

Bar Association chairman Paul Harris, who had come under attack from the pro-Beijing press, also specialises in judicial review cases and was singled out for previously representing a protester whose eye was injured by a projectile.

Others who have used the legal avenue to seek justice include LGBT activists and former chief executive Leung Chun-ying, when he took six opposition lawmakers to court over their oaths in 2016

According to the consultation paper, 177 solicitors and 225 barristers are qualified to handle judicial reviews, but 82 out of 87 cases in 2020 went to just 15 solicitors and 37 barristers. Another lawyer, who spoke to the Post anonymously, said many who were qualified handled mostly paperwork and did not have the experience to argue a case in court.

According to the paper, the Legal Aid Department will also strengthen its "gatekeeping role" for judicial review cases by assessing their merits more stringently, screening out duplicated claims and issuing a three-year ban to abusive litigants.

The proposed changes also impose a new threshold for those in charge of civil cases, reducing the current quota of 35 for solicitors and 20 for barristers to 30 and 15, respectively. Civil cases include injury and matrimonial claims.

A Bar Association spokesman said any reform affecting litigants' legal representatives in criminal cases should take into account Article 35 of Basic Law, the city's mini-constitution, which guarantees "choice of lawyers".

"We expect to have consultation and discussion with the Legal Aid Department," he said.

The spokesman called for more consultation and discussion before deciding on the limit of the number of cases that could be accepted, but the group found the notion of quota acceptable.

Law Society president Chan Chak-ming said the solicitors' body would study the proposal and attend a related Legco panel next week.

Pro-establishment lawmaker Priscilla Leung Mei-fun, who is also a barrister, welcomed the proposal.

"It was the first thing I advocated for when I was elected into the Legislative Council," said Leung, who was elected in 2008. "Some lawyer friends of mine, despite being very experienced, have told me that they have never been assigned a legally aided case."