Hong Kong's old industrial buildings have found a new lease of life amid demand for warehouses and data centres, pushing third party logistics providers to adapt, grow and innovate.
Supply and demand is an economic fundamental. It can be applied across multiple sectors, products and service offerings. But when looking at real estate and Hong Kong's topography, there is no better demonstration of how constrained supply can support resilient demand.

Market conditions over the last 24 months have been unprecedented and tested the resolve of real estate stakeholders. However, while some sectors have found demand to be low – albeit in a traditionally supply-limited market – the industrial sector has thrived and found an ideal ecosystem that sees supply and demand favour owners and landlords.

This is best demonstrated in the latest figures, which show warehouse rents have increased 1.1 per cent quarter on quarter, contributing to a 3.5 per cent rental rebound in the first half of this year.

So, the question is why? To understand this, you need look no further than your own habits and consumer patterns. Our demand for a greater variety of better products, delivered faster, has pushed third party logistics providers to adapt, grow and innovate.

The same can be said for internet services, which in turn has driven a well-documented demand for data centres. And in terms of real estate, these factors have directly pushed the need for more storage, and logistical space – enter the demand for industrial assets.

This demand is best demonstrated with cold storage. It has become one of the most sought-after niche asset classes in Hong Kong, triggered by the pandemic, robust supermarket sales and the doubling down of e-commerce food delivery, to store temperature-sensitive products. In addition, the imported frozen food industry has also seen an increase in volume of 49 per cent up to the end of 2020.

For anyone thinking about its impact on the retail sector in terms of numbers, one of the major winners is HKTVmall as they reached revenues of HK$2.7 billion (US$348 million) in 2020, an increase of 154 per cent year on year.

This may seem like the industrial sector is at the start of a major trajectory. But despite this high demand, supply of vacant units is very low. This has provided operators with a challenge to source and move into good quality, fit-for-purpose units. This shows a dichotomy in the market between other sectors, such as office, where they are still nearing the bottom of the market and facing high stock levels versus low demand.

One solution is to consider conversion of old industrial buildings. This route has had a major impact on how new operators approach this problem, and since 2016, 23 existing cold stores have been licensed with at least 16 located in typical industrial buildings.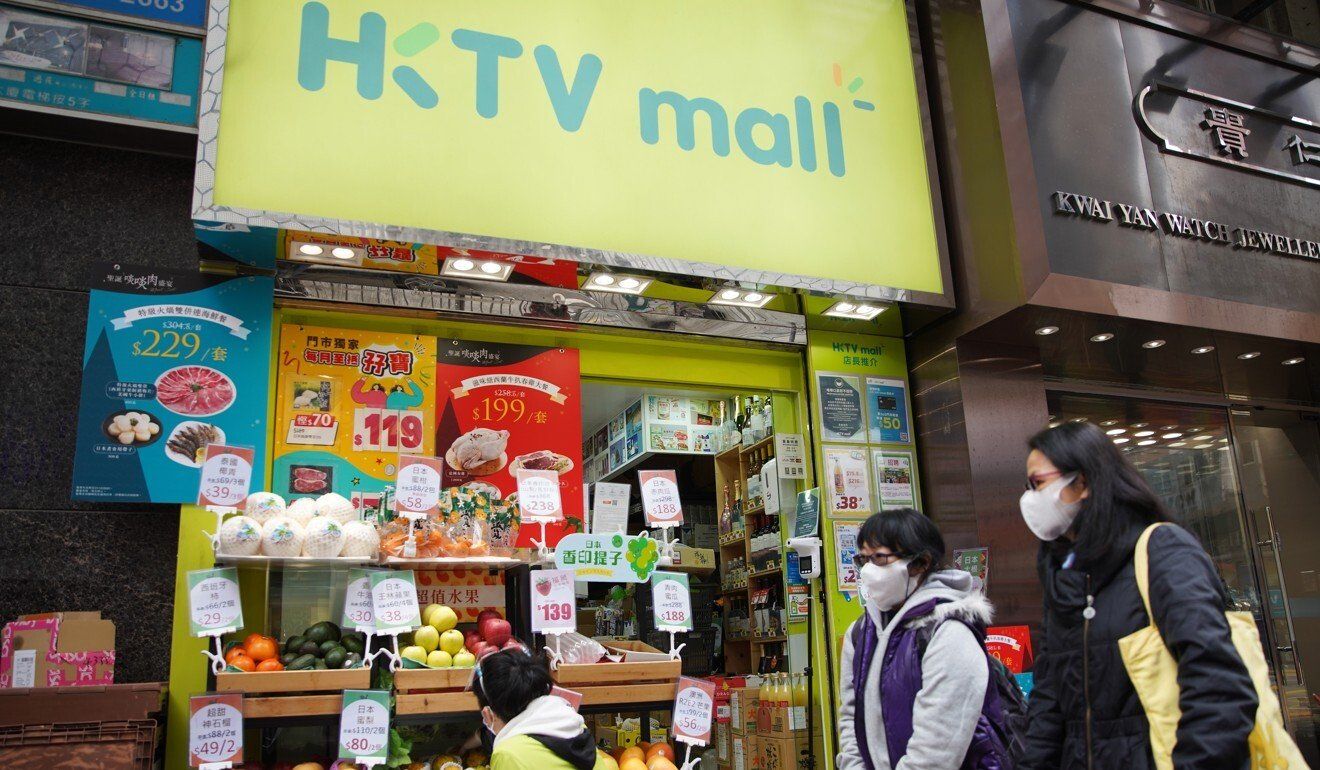 HKTVmall is one of the major beneficiaries of the growth in e-commerce.

Taking on this type of a project may seem like a logistical threshold for some, but the current buildings are more suited than you would expect. The critical thing is to improve the thermal insulation by undergoing minor works such as thickening the floor slab or erecting a block wall. So, if there is no stock available, conversion is the next best thing.

The sidebar to this, is that it aligns with the objective of the government; to utilise, regenerate and upgrade existing industrial buildings. This includes initiatives such as the revitalisation scheme and the standard rate measure. Together, they provide an attractive opportunity for an investor to consider industrial assets, to transform the quality and purpose of old industrial assets, giving these buildings a new lease of life in a sustainable way.

Cold storage assets have become a target for investors and most typically institutional funds. This is especially true this year as we have seen three cold storage assets change hands in the first four months of 2021, worth a total of HK$2.3 billion.

One of these major transactions was an en bloc unit where the Kai Bo Group structured a deal around a sale-and-lease back model, selling to institutional fund Angelo Gordon. It also transacted with a record high initial yield, likely due to the nature of the deal where the seller recommitted to the rent to attract buyers.

The takeaway is that we should always expect a fluctuation in supply and demand in real estate – even in Hong Kong. It is the understanding of the "why" behind that change that can make the difference, and then being able to react.

For professionals looking at industrial property, closely follow public trends as that tends to be the quick social barometer of the future usage of these assets, allowing you to anticipate what is next, and even potentially find money for old rope.