Legal experts doubt any bribery law was broken, but observers say the lack of a full and frank disclosure leaves a bad taste.
One exclusive clubhouse, three top law enforcement officials, six unknown guests, a hotpot dinner with an undisclosed price tag, and Covid-19 restrictions on gatherings tossed aside.

These are the sizzling ingredients of a scandal that has kept Hong Kong buzzing for the past week or so, after news broke that Commissioner of Customs and Excise Hermes Tang Yi-hoi, Director of Immigration Au Ka-wang and Undersecretary for Security Sonny Au Chi-kwong were part of a dinner party of nine at the Wan Chai establishment on March 2.

The questions came fast and furious: how much did the meal cost? Who paid? Who else was there? Did the three men flout codes of conduct for civil servants and office-holders, or other laws? And what about that breach of social-distancing rules?

So far, there have been few answers.

News of the dinner broke early last week in local press outlets. The officials admitted flouting the ban on gatherings of more than four people by being in the party of nine. All three were fined, and subsequently apologised.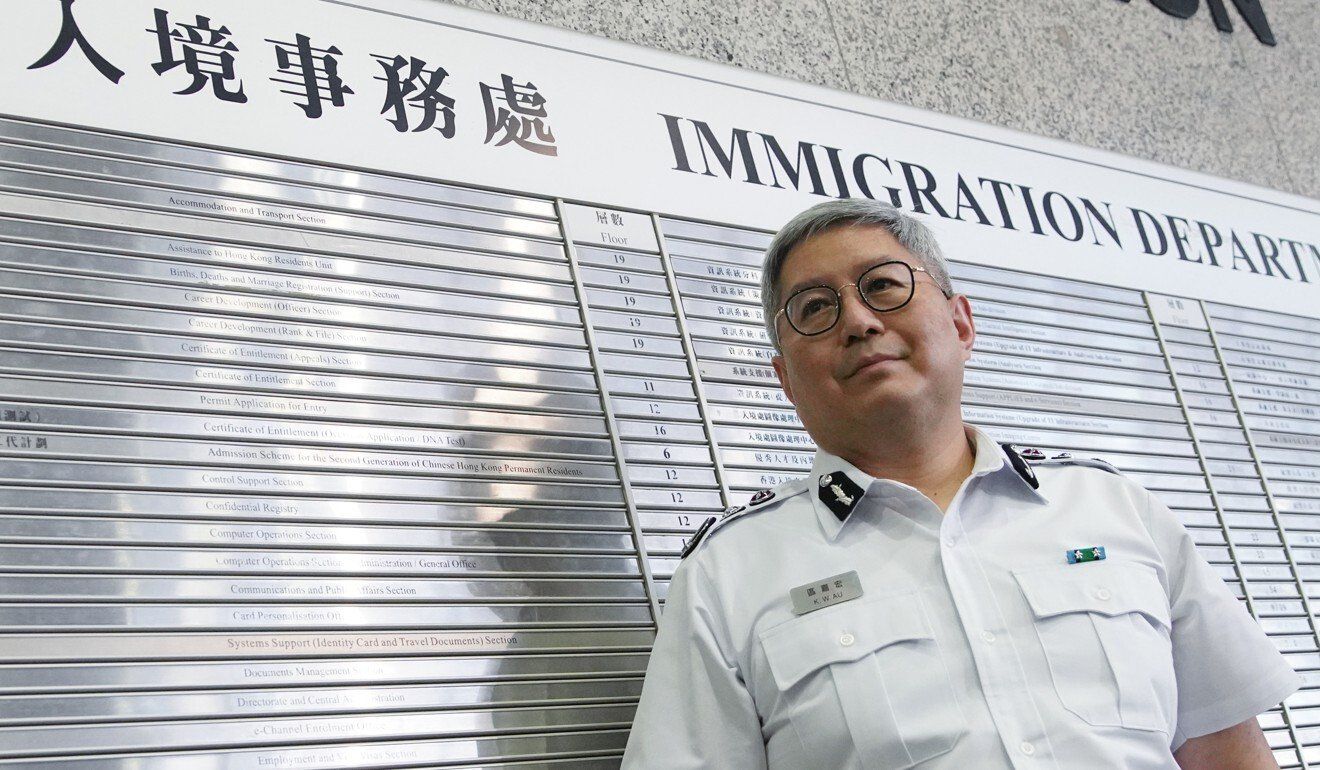 Director of Immigration Au Ka-wang.

On Tuesday, Chief Executive Carrie Lam Cheng Yuet-ngor came to their defence, asking everyone to move on and view the matter in "a more humanised way".

She acknowledged the trio's lack of sensitivity, but noted they had paid a price in terms of being fined and taking a hit to their reputations, and said no further investigation was needed.

Lam also argued the word "lavish" – used in the Civil Service Bureau's regulations to describe the kind of meals officials ought to avoid – was fluid, without precise definition.

"It was a matter of judgment," she said. "But I would say this, it would be too harsh to say no public officers can attend social gatherings. I hope you won't go to that extreme and suggest public officials should not go to any social gathering when invited."

The next day, Secretary for Security Chris Tang Ping-keung revealed that the hotpot dinner was pricey, without saying exactly how much it cost.

But he also said price was not the only factor that mattered in such situations, and one also had to look at whether a social gathering created a conflict of interest or damaged the government's reputation – neither of which he noted in this case.

"Our colleagues did not know beforehand that the meal was as expensive as reported by some media. They also did not realise during the meal that it was so expensive," he said.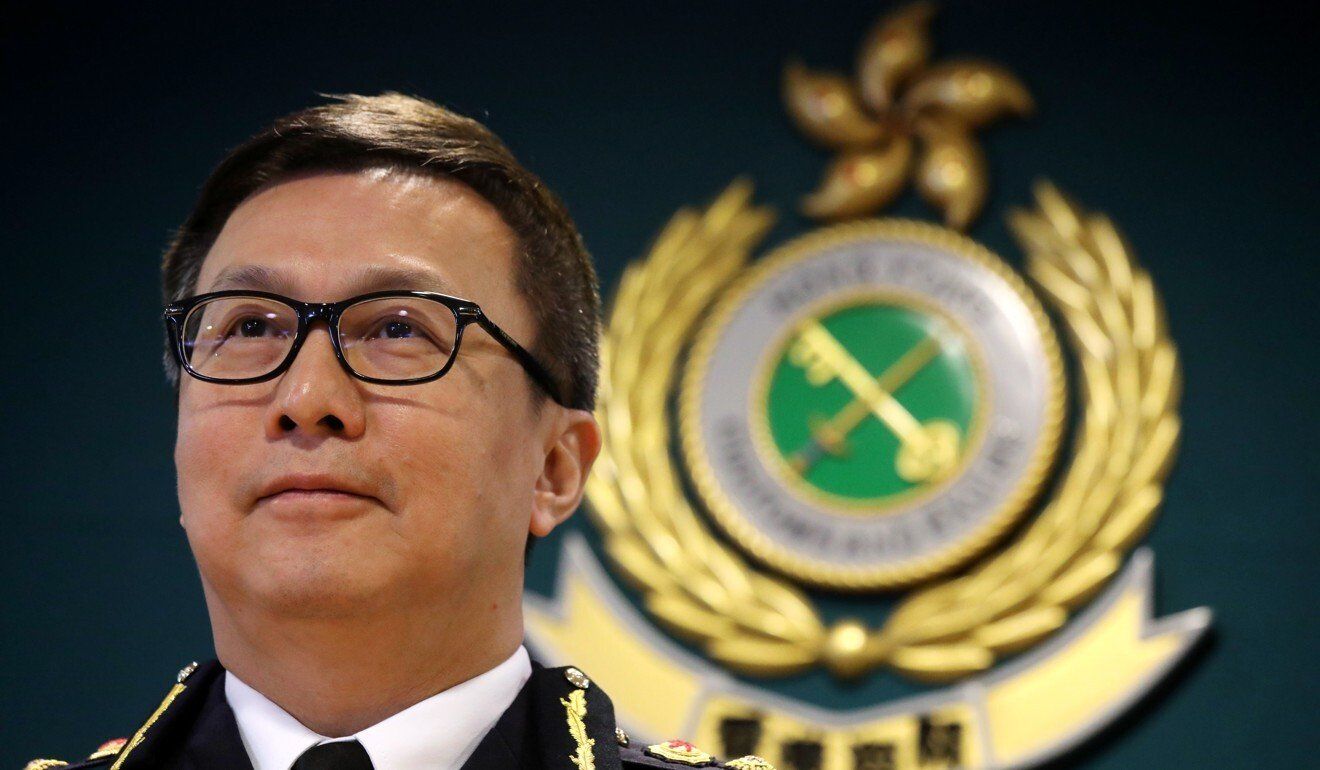 Commissioner of Customs and Excise Hermes Tang.

The authorities have released no information about the other guests, not even their age range or gender – details revealed routinely at police press briefings.

In a twist, the Post learned that the breach of social-distancing rules at the March 2 dinner came to light when police were investigating a complaint by one of the guests, a woman who claimed she was sexually assaulted that night.

The sources also said one of the other guests was an executive of a mainland Chinese real estate giant.

Tang said he could not name the other guests, as the case was under criminal investigation, but clarified that the three officials were not involved in the probe.


'Unethical if they did not pay'

While legal experts doubt any bribery law was broken, observers say the lack of full and frank disclosure leaves a bad taste in the mouth.

City University adjunct professor Ian Scott, who has written extensively on administrative ethics in Hong Kong, said existing protocols did allow senior officials and civil servants to attend such meals, subject to conditions.

Referring to the three officials, he said: "I do not know whether they paid for their meal but if they did not, it is clearly unethical."

The customs commissioner and immigration chief are regulated by the Civil Service Bureau's rules on conduct and discipline, while Au, a political appointee, is subject to the Code for Officials under the Political Appointment System.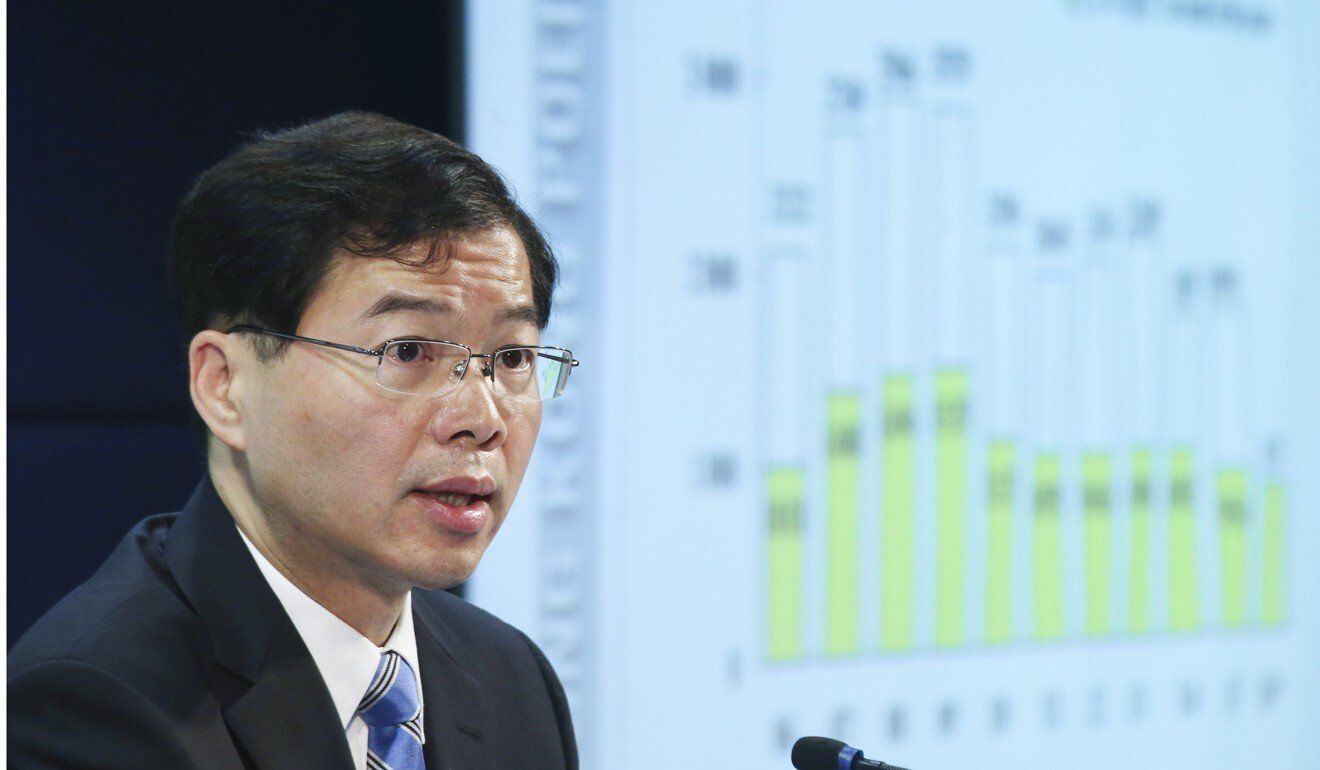 Undersecretary for Security Sonny Au.

Accepting food and drinks falls under the entertainment section of both codes. The civil service rules remind public servants not to "accept lavish, or unreasonably generous or frequent entertainment" that may give rise to conflicts of interest, put them in an obligatory duty or bring disrepute to the civil service.

The code for political appointees requires officials to be mindful of "the lavish or excessive nature of the entertainment, the relationship between the official and his host, and the character or reputation of his host or known attendees".

Scott said the rules were clear about what was acceptable when civil servants played host, as there was a maximum allowance per person of HK$450 (US$58) for lunch and HK$600 for dinner.

A government source who preferred to remain anonymous said problems arose only when public servants had to decide whether to accept meals and drinks as the code's reference to lavish entertainment was abstract.

"Some colleagues, fearing they may be reported or investigated, simply choose not to accept invitations."

The source said Hong Kong's growing ties with the mainland made it harder for officials to turn down networking meals with their counterparts from across the border.

It was not always possible to check menu prices in advance, he added, as most of these gatherings were held in private and paid for by their mainland counterparts.

"Unless someone files a report or the meeting is exposed, outsiders would hardly know the details of what was served at the meal," he said.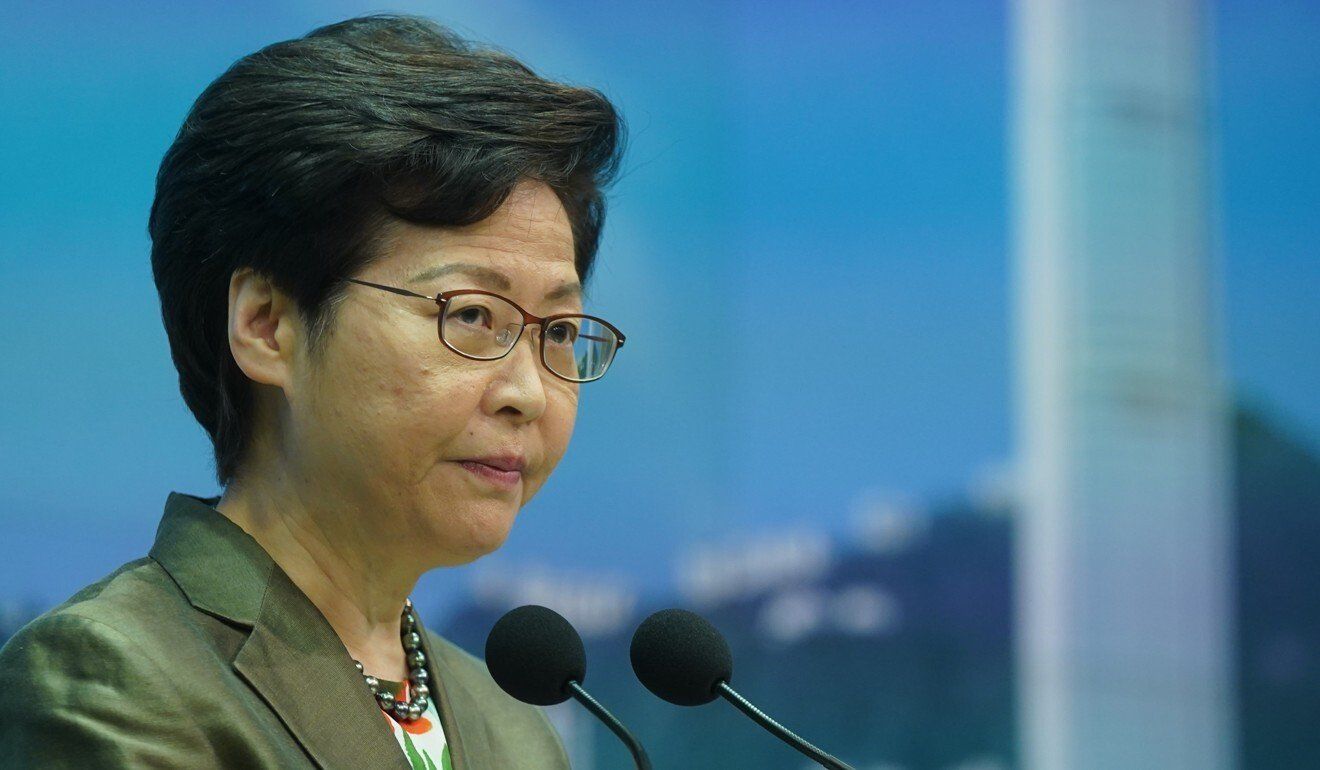 Chief Executive Carrie Lam.

Another senior government source pointed out that for some officials, their job included fostering communication with people from different sectors, including over meals.

"It is impossible to demand that officials not meet anyone because of a possible conflict of interest, as everyone, to a certain extent, will be linked to government service," he said.

"As long as the official declares the relationships when handling a job that is linked to the party, I don't see any problem."

But Scott was more concerned about the way in which the scandal was handled after it burst into the open.

"I think the authorities should be more forthcoming about the circumstances," he said.

Political scientist Ivan Choy Chi-keung, from Chinese University, said: "Hong Kong has always prided itself on its corruption-free and law-abiding image internationally. The government may want to consider whether its recent approach will affect its reputation."

He added that the case highlighted what he described as a shift in the government's attitude to handling cases of possible conflict of interest.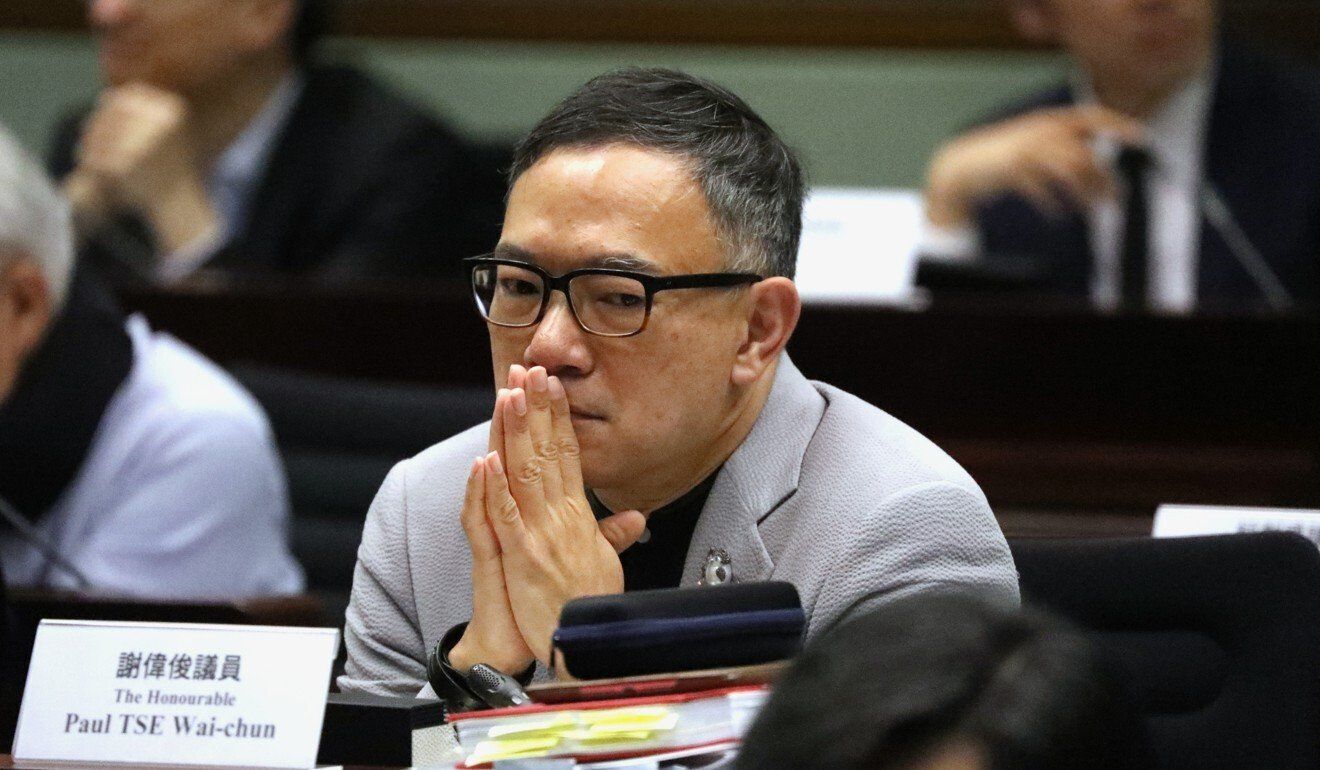 Lawmaker Paul Tse.

In the past, he said, officials accused of improper behaviour were grilled by lawmakers or taken to court.

"Back then, the government appeared to be more mindful of public opinion and the opposition camp would also make inquiries," Choy said.

But almost all opposition lawmakers resigned from the legislature last year, and many figures from the bloc had been arrested since the arrival of the national security law.

Pro-establishment lawmaker Paul Tse Wai-chun said the law and civil service codes already set out clearly the expectations of officials.

He said the spending limits for civil servants who hosted meals should also be applicable when they were guests and others picked up the tab. He disagreed with Lam's suggestion that "lavish" was defined too vaguely in the rules.

"It all comes down to the need to cultivate a better culture [among civil servants]," he added.

Former director of public prosecutions Grenville Cross described the scandal as "a storm in a teacup".

"Things might be different if a civil servant accepted lavish entertainment in circumstances that compromised his position vis-à-vis the provider, and he realised this, but from what has been reported, there is nothing to suggest that is what happened here," he said.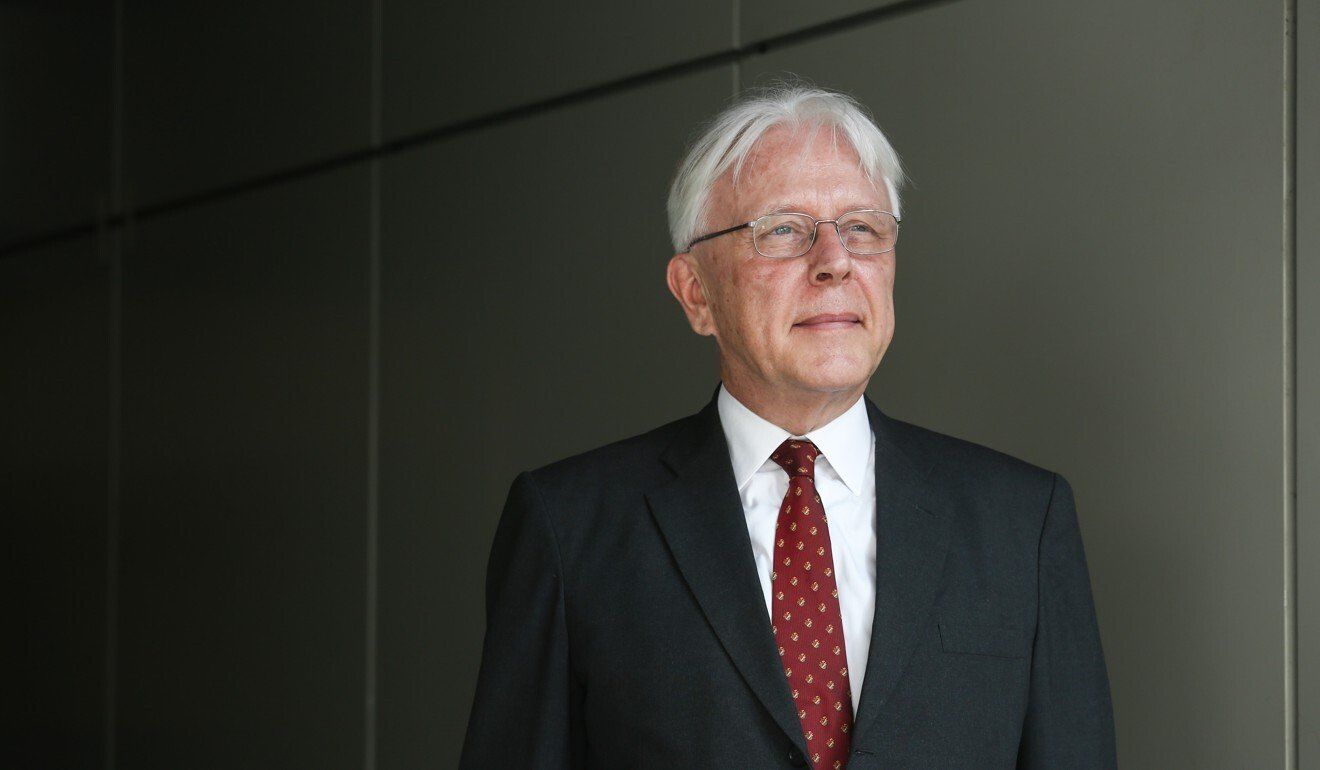 Grenville Cross called the scandal a storm in a teacup.

He noted the Prevention of Bribery Ordinance criminalised the "acceptance of an advantage" without the permission of the chief executive, but excluded entertainment as being capable of amounting to an advantage.

However, Simon Young Ngai-man, associate law dean of the University of Hong Kong, said the exclusion of entertainment in the law did not apply to the offence of misconduct in public office.

But he added the common law offence of misconduct required proof of a wilful and serious breach of the civil servant's public duty.

"If the meal is a private unofficial gathering without any potential conflict of interest, it is unlikely to amount to a breach of duty," he said.

A senior counsel who requested anonymity agreed, but added that there was still the matter of the three officials breaching social-distancing rules, which sent the wrong signal.

"The public will interpret their actions as showing that high public officials do not think they have to abide by the same rules as the general public. The officials will be judged in the court of public opinion," he said.