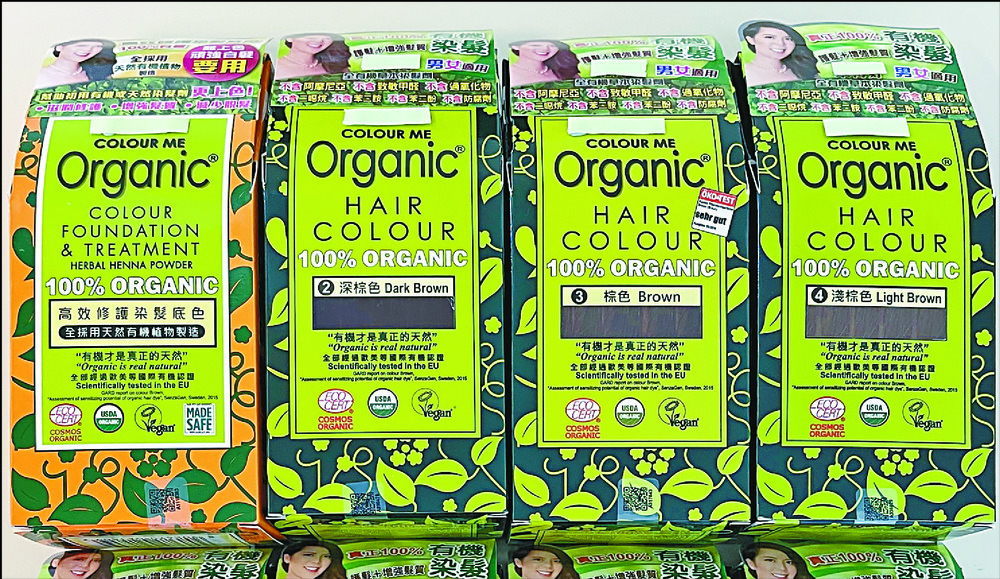 Wholesaler raided over hairy dye products
Customs seized a batch of suspected unsafe hair dye products exceeding the bacterial limit by up to 38 times, which could cause skin allergies and inflammation among users.
After a tip-off, officers raided a wholesaler in Kowloon Bay and seized 1,688 boxes of hair dye across eight models from the brand Radico Organic Hair Color.

The eight models were found with a total bacterial count exceeding the limit set under relevant safety and technical standards for cosmetics by up to 38 times, a Customs and Excise Department spokesman said.

Of these, only one model's mold and yeast count complied with the limit.

The remaining seven models' mold and yeast count exceeded the limit by as much as 45 times, the spokesman said, therefore failing the general safety requirements of the Consumer Goods Safety Ordinance.

He added that the seized models had not been found on sale when officers inspected other districts, but the investigation is still under way.

The spokesman warned that the public should stay alert when using hair dye products, read the instructions beforehand and not to allow contact with a damaged scalp or the eyes.

"If a skin allergy or discomfort occurs, rinse with water immediately and seek medical advice as soon as possible, especially if the symptoms persist," he said.

The spokesman noted that officers had been continuously combating products that fall short of the safety ordinance.

He reminded traders to comply with the ordinance's requirements to safeguard consumers' safety.

"Under the ordinance, it is an offense to supply, manufacture or import into Hong Kong consumer goods unless the goods comply with the general safety requirement for consumer goods," he said.

If they fail to do so, the maximum penalty upon conviction is a fine of HK$100,000 and one-year imprisonment on first conviction. Upon subsequent conviction, the maximum penalty is HK$500,000 and two-year imprisonment.

The public is urged to file reports on unsafe goods via the 24-hour hotline at 2542-6182 or through e-mail at crimereport@customs.gov.hk.