Hong Kong's most popular band has breathed new life into the Canto-pop genre, according to a cultural critic.
Tens of thousands of Mirror fans were left shocked when a giant video screen crashed down onto the stage in the middle of a concert at Hong Kong Coliseum on Thursday, injuring two male dancers performing with the Canto-pop boy band.

Chief Executive John Lee Ka-chiu on Friday ordered authorities to investigate the cause of the incident, which left one of the injured performers in critical condition and sparked questions about the safety of the stage. The accident also raised questions about how the tragedy might affect Mirror and their legions of fans.

Here, the Post gives a quick rundown of the band, what it means to Hong Kong and how it compares with the "Four Heavenly Kings", the city's biggest solo stars from the 90s, and K-pop sensation BTS:


1. Who are Mirror?

They are currently Hong Kong's most popular Canto-pop band. Comprising 12 members mostly in their 20s, the group shot to fame during the Covid-19 pandemic after winning ViuTV's talent competition programme Good Night Show – King Maker in 2018.

The members are Keung To, Ian Chan Cheuk-yin, Anson Lo Hon-ting, Edan Lui Cheuk-on, Alton Wong Chi-tak, Anson Kong Ip-sang, Frankie Chan Sui-fai, Jeremy Lau Ying-ting, Jeremy Lee Chun-kit, Lokman Yeung, Stanley Yau Sze-chun and Tiger Yau Ngo-yin.

Their songs, which are mostly uplifting tunes, are packed with Cantonese slang mixed with a smattering of English.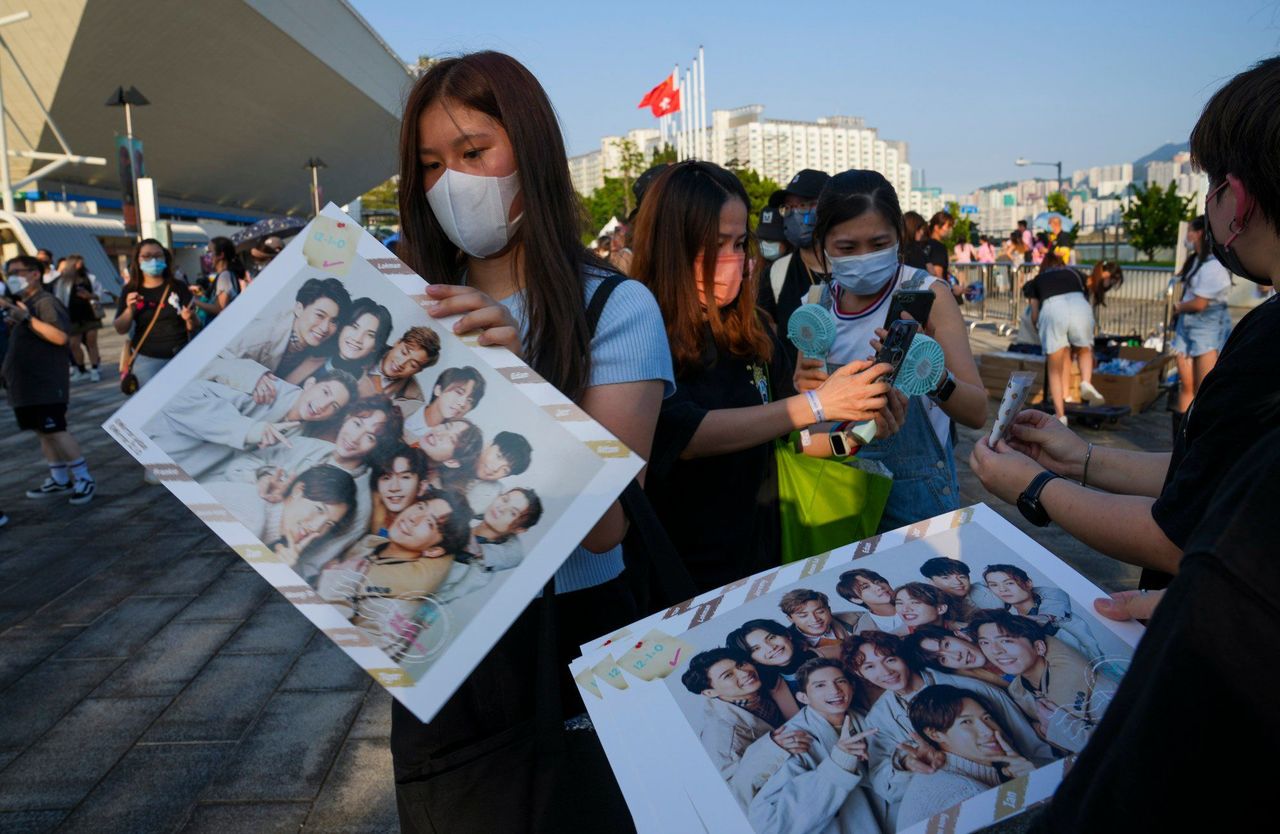 Fans of Mirror gather outside Hong Kong Stadium.

Individual members also specialise in different areas. Some focus on singing and songwriting and have released solo songs. A few members prefer acting and have starred in dramas produced by ViuTV, as well as local films and reality shows.

While there are fans who support all the members, each celebrity in the group also has their own fan club who also have specific nicknames for each member.

For example: Keung's fans call themselves "ginger candy", since Keung means ginger in Cantonese; Lui's fans are "Cheuk Si", which means "bird poo"; Kong's fans are "Sang Fan", meaning cornflour power.


2. What do they represent?

In 2021, Mirror's most famous member, Keung, became the youngest person to win two coveted local prizes at Commercial Radio's Ultimate Song Chart Awards Presentation.

According to cultural critic Kenny Leung, the day marked the magical revival of Canto-pop – a dying genre that had long been eclipsed by the rise of K-pop and Mandopop.

Listening to Canto-pop was popular among Chinese communities around the world during the genre's heyday in the late 80s and early 90s, especially with the rise of the "Four Heavenly Kings" – soloists Andy Lau Tak-wah, Jacky Cheung Hok-yau, Leon Lai Ming and Aaron Kwok Fu-shing.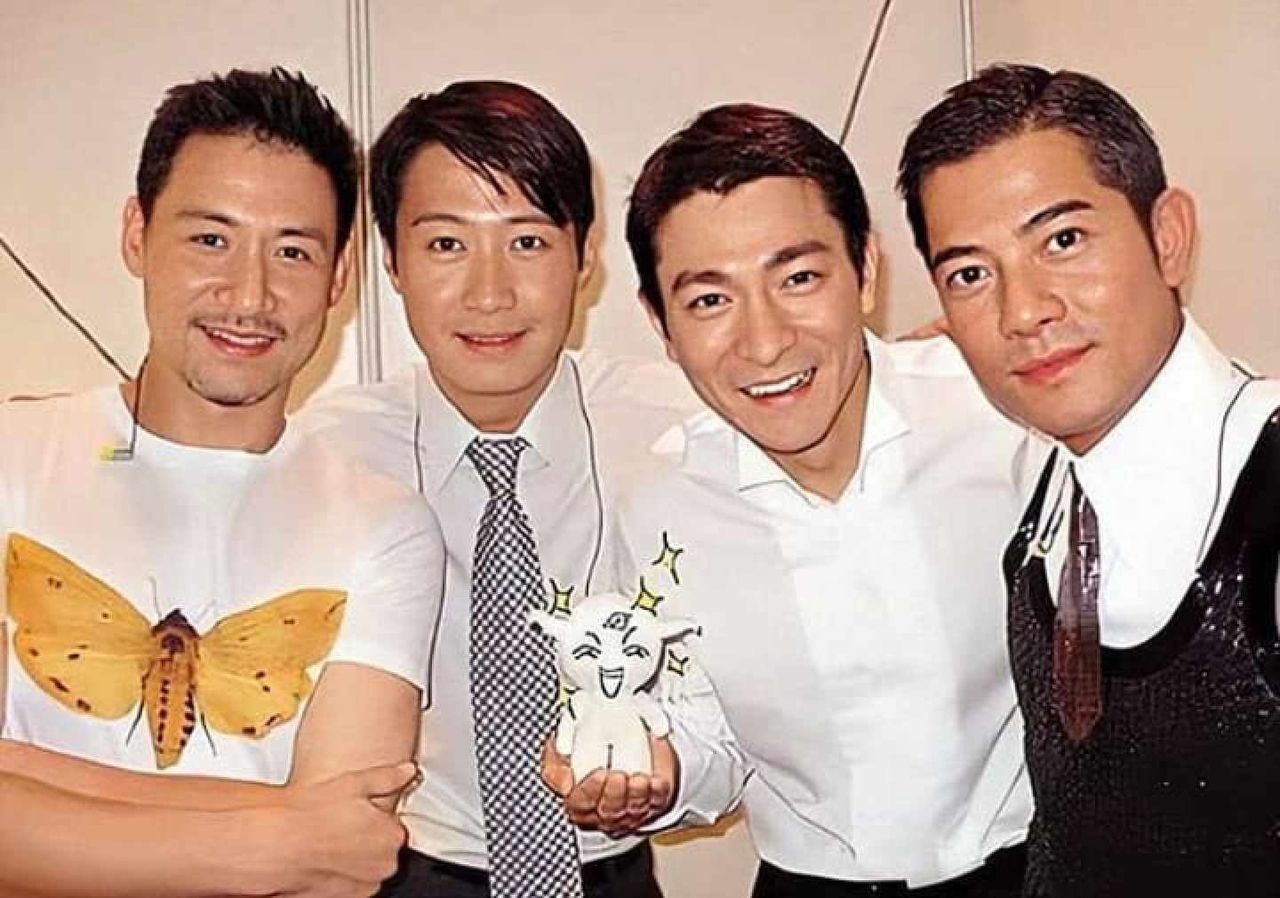 The 'Four Heavenly Kings'.

Canto-pop took a nosedive in the late 1990s due to a lack of talent and diversity, as well as the obsolete management style of record companies. For two decades, fans complained that the local music was dull and unexciting as music production mostly centred on saccharine romances and love fantasies, with an aim to be turned into karaoke tunes.

Music aficionados today crave more diverse choices that include innovative forms and themes, such as those inspired by post-protest sentiment and the Covid-19 pandemic. They also feel an urgency to protect Cantonese culture and identity.

Now, they are more than ready to restore their love for the genre through Mirror, as well as a new stream of blooming talent who have infused Hongkongers with a sense of unity and local pride – something that was in short supply following the 2019 protests and the Covid-19 pandemic.

"After 2019, audiences were no longer satisfied with the former order and demanded a new scene," Leung said.


3. How does Mirror compare with K-pop bands like BTS?

South Korean group BTS, which has legions of fans worldwide, has served as an example for many aspiring boy bands around the world. It has also influenced some aspects of Mirror.

BTS promoted themselves as "friends" to supporters in their early days. Unlike superstars such as the "Four Heavenly Kings" of Canto-pop, who seemed untouchable on their godly pedestals, BTS members were dedicated to creating personalised content online, such as their own weekly variety shows like Run BTS and Bon Voyage, where members would partake in competitions and do travel vlogs.

They won the hearts of many by giving an intimate look into the life of an idol, and kept their fans, known as the BTS Army, entertained and connected through constant updates on social media.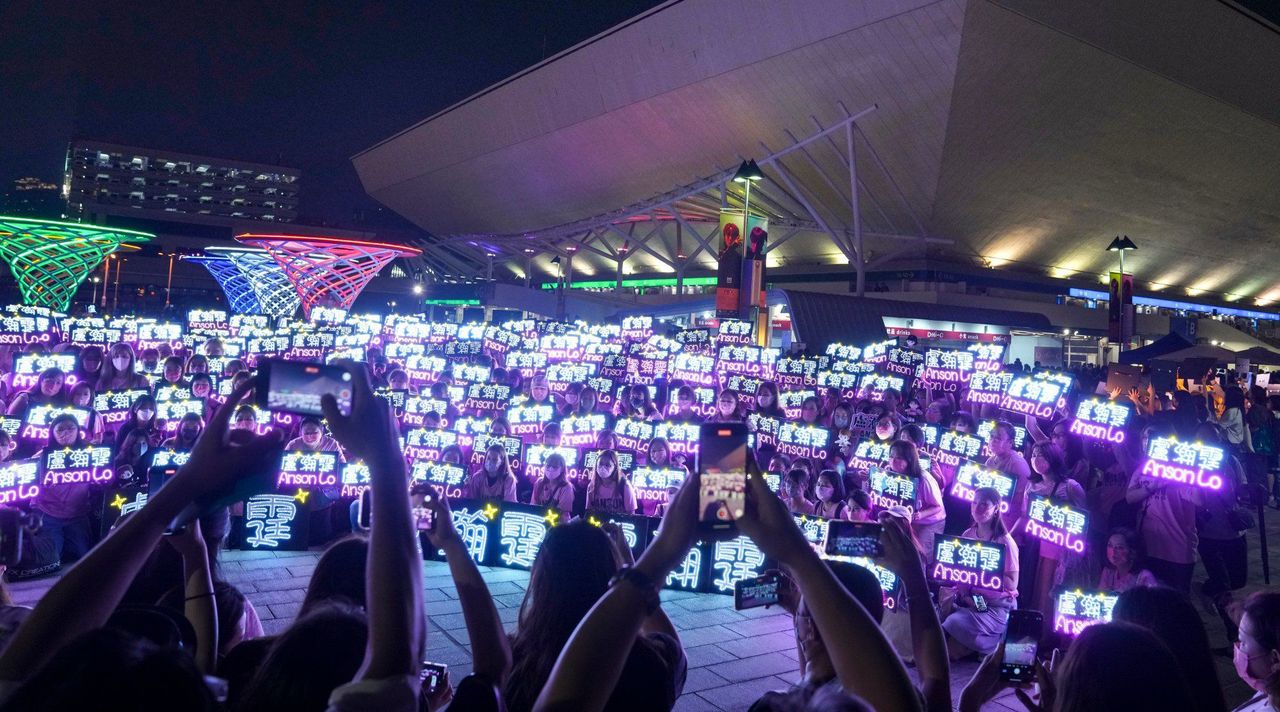 Fans of Mirror gather outside Hong Kong Coliseum.

The "friend" formula was also employed by Mirror. The group has done a series of variety shows like Be a Better Mirror in which members revealed a more personal side by opening up about their weaknesses and areas of improvement.

Similar to BTS, the local group has also done variety shows involving daring challenges and games, such as Mirror Go, where they travelled to South Korea and Japan to take part in a series of tasks involving sports.

When it comes to performances, even Mirror fans have said the band is too novel to compete with its South Korean counterpart, while some critics have argued that the local group should develop its own persona instead of following in the footsteps of other bands.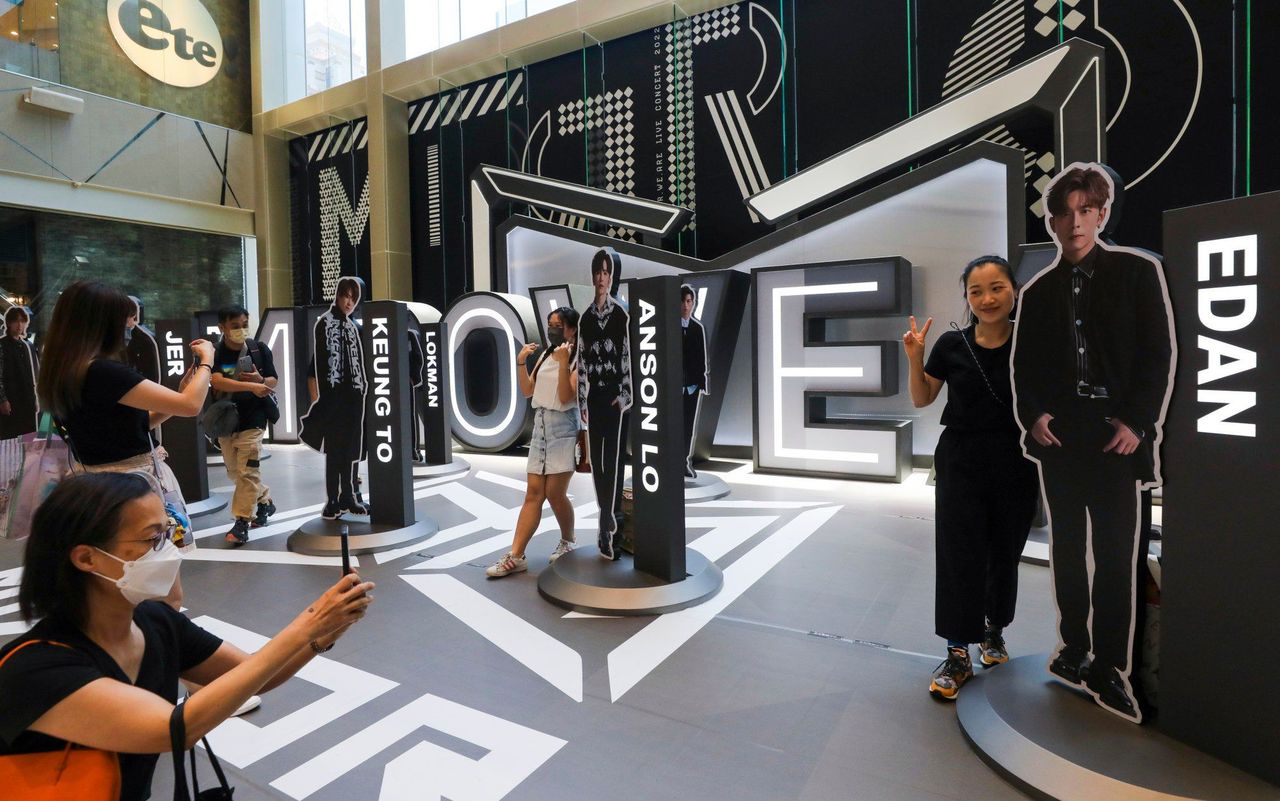 Fans pose beside a Mirror display at The One shopping mall in Tsim Sha Tsui.
4. How did Mirror become a local phenomenon?

Mirror are Hong Kong's most in-demand brand ambassadors. Images of them are everywhere in advertisements for fast-food chains such as McDonald's, to luxury fashion brands like Cartier and Longchamp, electronic products including washing machines and mobile phones, and even daily necessities such as toothpaste.

Fans clubs for the members often support their idols by buying up all the products promoted by the group in the hopes that they will attract more advertisers, growing their popularity even further. Sometimes fans flood sponsors with notes or messages on social media to thank them for featuring their idols.

On Keung's birthday on April 30, it is believed fans spent millions to sponsor a day of free tram rides.

For Lo's birthday on July 7, supporters celebrated with the public by sponsoring free ferry and bus rides in Tsim Sha Tsui and Central.

The boy band's popularity has led to a phenomenon known as the "Mirror effect" – which describes the group's positive impact on the Hong Kong economy amid the coronavirus pandemic.

The success of Mirror has also benefited ViuTV, which experienced 152 per cent year-on-year growth in revenue from HK$317 million (US$40.4 million) in 2020 to HK$800 million in 2021, with advertising revenue more than doubling to HK$615 million.

PCCW, which owns ViuTV, also saw business from artist management and events surge almost 10-fold last year.