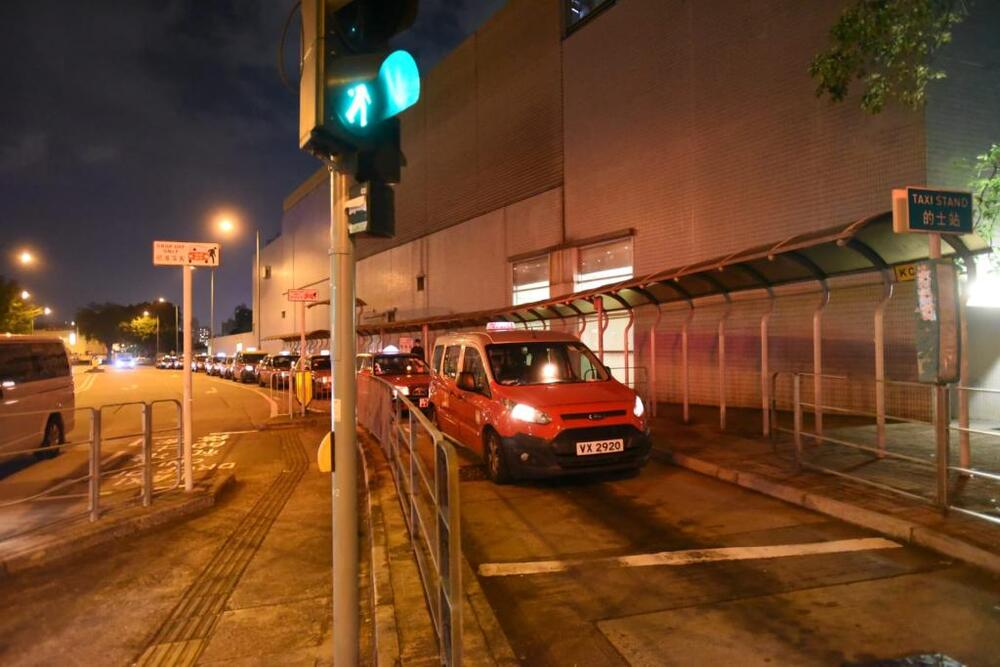 White knights to help taxis in insurance controversy
Four insurers could bail out more than 10,000 taxi owners who face being left without cover by Target Insurance in the coming week.
The Hong Kong Taxi Council issued a notice on Tuesday on behalf of the the Insurance Authority and the Hong Kong Federation of Insurers to say coordinated efforts would see four insurers allowing taxi owners to transfer their policies to the firms.

The council asked its members to contact the four insurance companies -- Bank of China Group Insurance, China Pacific Insurance (HK), China Taiping Insurance (HK) and CMB Wing Lung Insurance -- for more details.

Cheng Hak-wo, honorary life president of the Taxi Dealers & Owners Association, said on radio that some of his company's taxis would not be able to operate today as their insurance policies were canceled by Target Insurance, which accounted for over 60 percent of taxi insurance policies in the SAR.

Individual owners were being told their policies were being terminated for commercial reasons.

Target, Hong Kong's biggest taxi insurer, announced last November 12 that it would consider ceasing renewals of existing taxi insurance policies due to potential losses from a possible prolonged involuntary suspension of foreign currency activities and to protect its profitability.

Cheng said on Tuesday that Target had informed hundreds of taxi owners that it would cancel their policies after a seven-day notification period, and he believed around 75 percent of Target's existing taxi insurance policies stand to be canceled.

He estimated that over 10,000 taxis will see their insurance policies terminated in the coming week, including some taxis from his company that from today will no longer be able to run without cover.

"Around one-third of taxis will be without insurance," Cheng said. "So we can only return the license to the government as those taxis cannot operate."

He criticized Target for not providing any alternatives such as helping find new insurers.

Selina Lau Pui-ling, chief executive of the Federation of Insurers, said Target made a commercial decision due to the change of business strategy and that it had informed clients about the cancellation of insurance policies.

A Transport and Housing Bureau official told The Standard that it noted that the Insurance Authority has coordinated with four insurers to work out a plan to facilitate transfers of affected policies to other insurers in an orderly manner.

"The government will continue to maintain close communication with the IA and the taxi trade," the official said.

According to a Legislative Council document in April last year, the average comprehensive insurance premiums for taxis amounted to HK$33,902 in 2020. That was up 20.9 percent from HK$28,050 in 2019.

The average third-party insurance premiums had also increased 17.9 percent from HK$22,210 a year in 2019 to HK$26,189 in 2020.

The increase in insurance premiums could have been caused by higher accident rates.

The Transport Department recorded over 4,000 acidents involving taxis in 2019, although the number dropped to 3,408 in 2020.

The taxi insurance business has also registered losses in 11 of the years from 2005 to 2020.

A taxi owner, Leung, who owns seven taxis, told The Standard he had not received a letter from Target but had heard about the issue from other owners.

He also said the Insurance Authority had told the industry it would not intervene in the insurers' business operations, and he noted the government did not subsidize taxi owners on premiums.

The authority said it has noted the change of business strategy of an insurer and its notifications to some policy holders relating to the cancellation of coverage for taxis and the return of residual premiums.

"Under this exceptional situation, the relevant insurers have agreed to provide 30 days of insurance protection for affected policy holders to ensure continuous insurance coverage despite cancellation of their existing policies," it added.