The world experienced perhaps the quietest New Year's Eve in centuries as the coronavirus pandemic forced most of the festivities to take place without an audience.
Sydney, Australia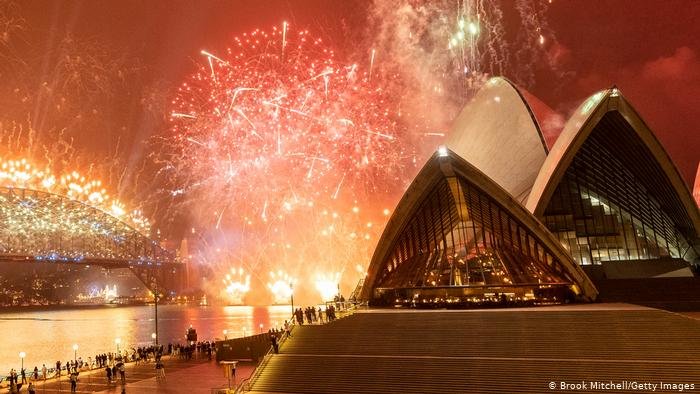 A 12-minute fireworks show lit up Sydney Harbor behind the city's famous opera house. But the attraction only drew a few dozen people amid a new COVID-19 outbreak in Australia's largest city.


Seoul, South Korea

The South Korean capital was abnormally quiet going into the New Year. Seoul's city government canceled its annual New Year's Eve bell-ringing ceremony at the Gwanghwamun gate, an event that normally attracts hundreds of thousands of people.


Mumbai, India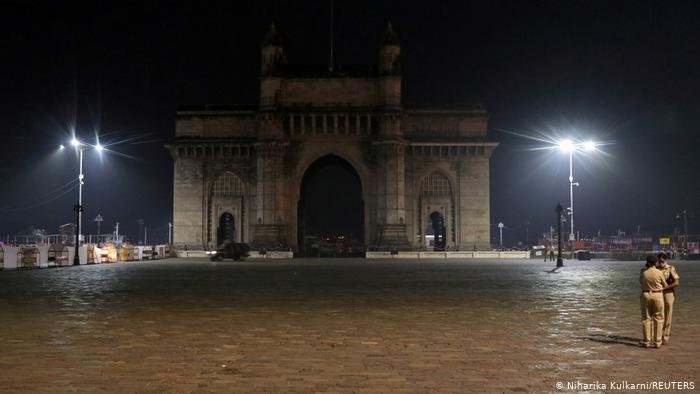 The Gateway of India was another historical site that entered 2021 in darkness. The arch-monument normally attracts large crowds of Mumbai residents with fireworks and laser shows. India imposed a night-time curfew to prevent people from gathering ahead of the new year.


Dubai, United Arab Emirates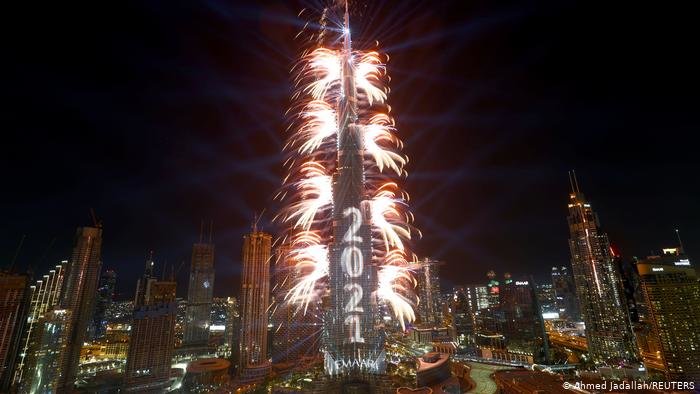 The fireworks show at the 828-meter-high Burj Khalifa skyscraper, the world's tallest building, in Dubai was once again a sight to behold. Few spectators were present to see the 8-minute display due to strict anti-COVID measures in the Emirati metropolis.


Moscow, Russia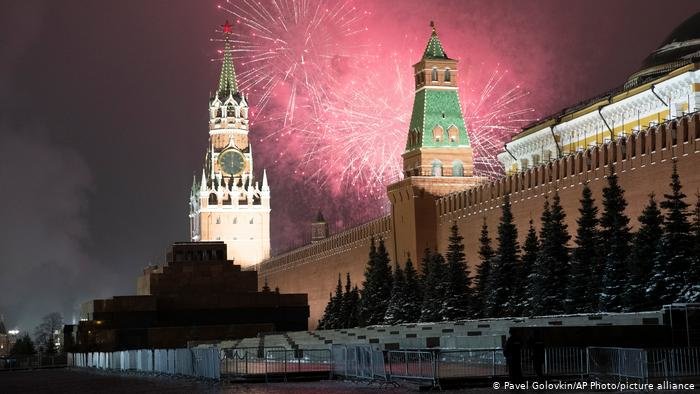 Red Square in Moscow was mostly empty as fireworks exploded near the Kremlin's Spasskaya Tower during New Year's celebrations. Though the traditional display remained, bars, restaurants and skating rinks in the Russian capital closed before midnight.


Berlin, Germany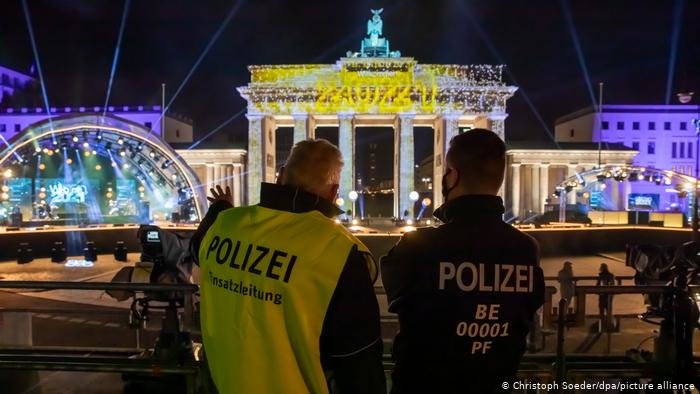 Only police officers, television cameras and stages occupied the area in front of Berlin's Brandenburg Gate as the German capital rang in the New Year with a crowdless live show. Despite a ban on fireworks sales in the city, residents nonetheless put on their own pyrotechnic displays throughout the city.


Paris, France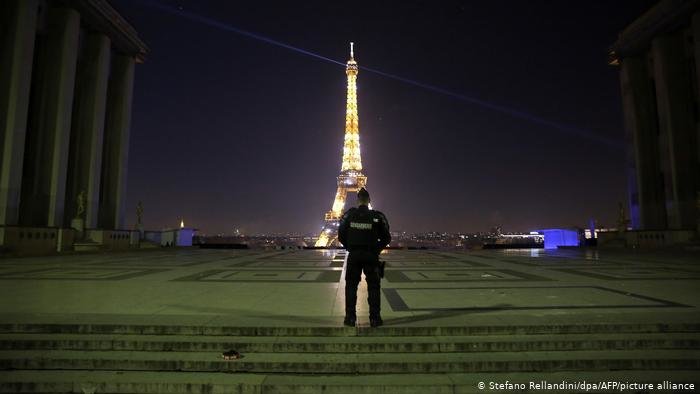 A lone police officer watches the Eiffel Tower alight at midnight from the Trocadero in Paris. The city's Champs Elysee avenue, which normally attracts large crowds for New Year's festivities, was also bare due to the French capital's 8:00 p.m. curfew.


London, England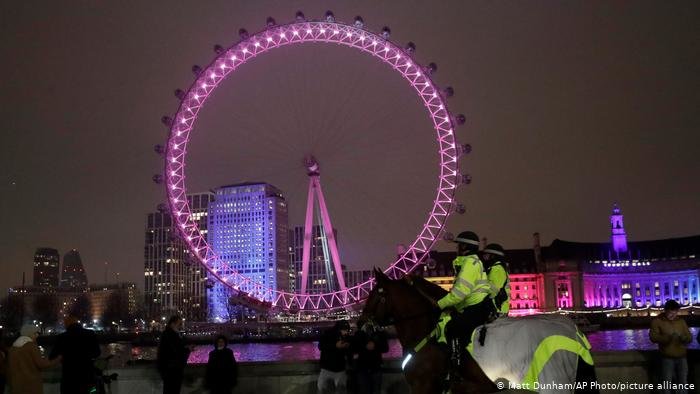 Mounted police officers rode along the River Thames across the London Eye. Fireworks displays at the large Ferris wheel are normally a sight to behold, but the show was canceled due to COVID restrictions in the British capital.


New York City, US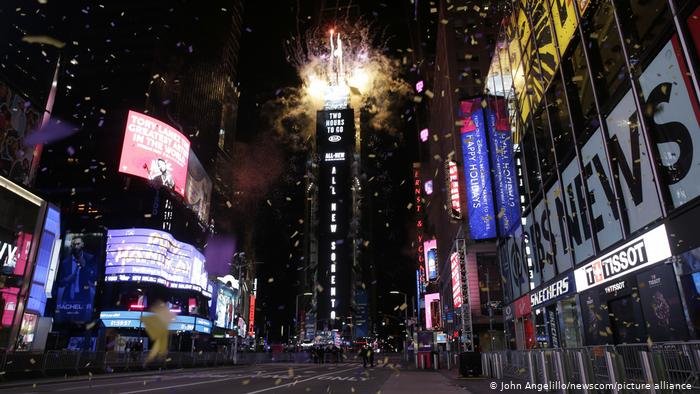 Confetti filled the air in an empty Times Square as the clock struck midnight in New York City. Though the notorious New Year's gathering spot was closed to the public, pop stars including Pitbull and Jennifer Lopez performed as part of the festivities.