Lam visited mainland China, a source says, and like most others who stepped down, prefers keeping a low profile.
What do former Hong Kong government officials do when they are no longer in office and beyond the glare of the media spotlight?

As far as ex-leader Carrie Lam Cheng Yuet-ngor and eight of her top officials who stepped down on June 30 are concerned, most simply relish the quiet time.

Checks by the Post found only former ministers Patrick Nip Tak-kuen and Wong Kam-sing were still active on Facebook, posting regularly about their activities.

Former civil service minister Nip, 58, has attended numerous NGO events and art exhibitions over the past seven weeks, and had also spent a lot of time running and meeting friends.

"I was planning to start life as 'a free agent' by running this morning, but I encountered a typhoon No 8," he wrote on July 2, the day after new city leader John Lee Ka-chiu and his team were sworn in.

"I can't wait but rush to a cha chaan teng to try the luncheon meat and egg sandwich and hot milk tea as soon as the typhoon signal has been downgraded. Thanks to everyone who is still working hard in the bad weather!"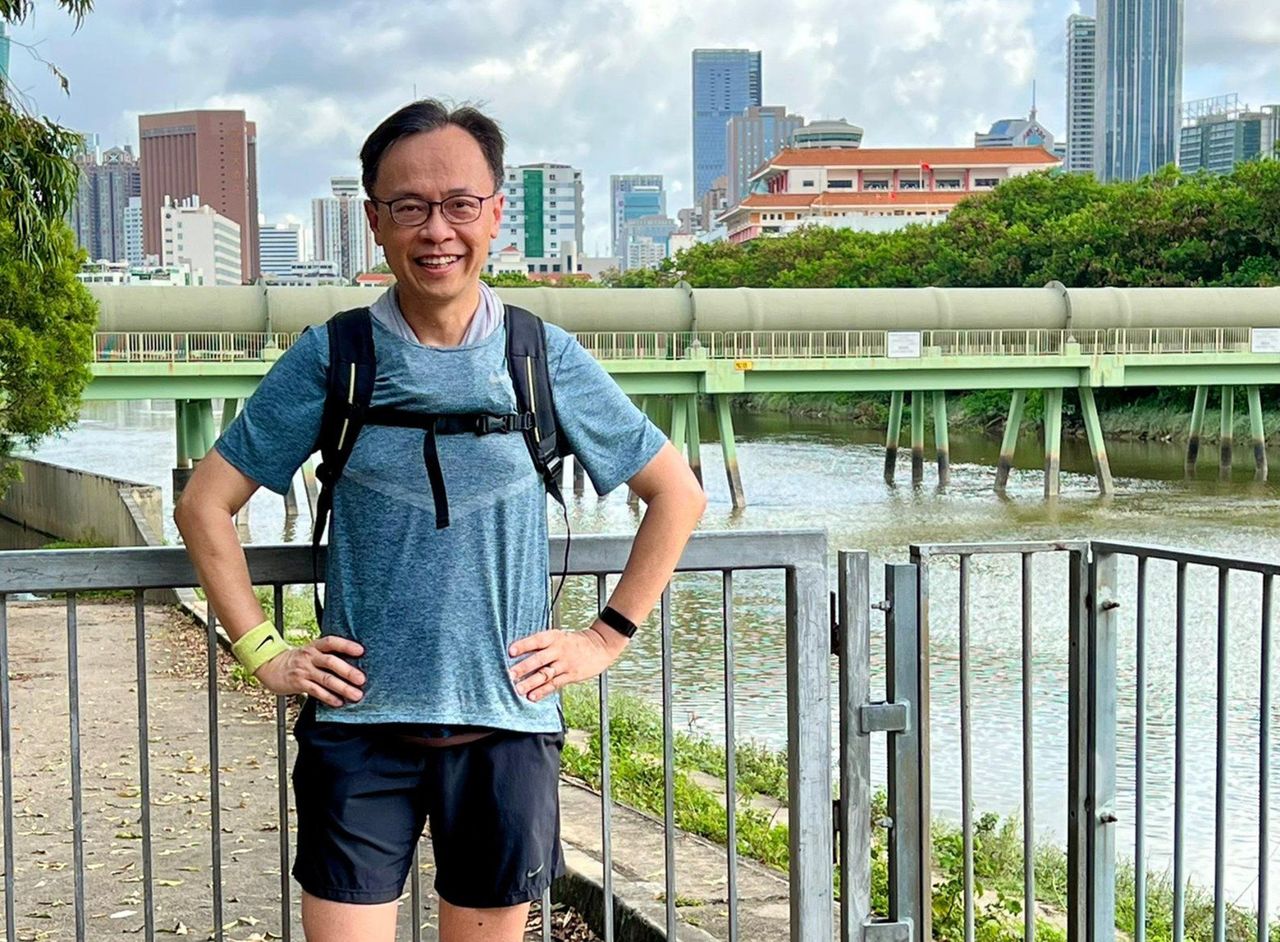 Former civil service minister Patrick Nip has attended numerous NGO events and art exhibitions over the past seven weeks, while also running to keep fit.

His personal Facebook account has two to three posts a week showing him with university professors, on long runs with friends and sometimes on his own.

Yet, perhaps out of habit, Nip, who led the previous administration's Covid-19 vaccination scheme, could not help occasionally promoting Hong Kong's anti-pandemic efforts, saying in a post on August 9 that "the next few months will be the window of opportunity" to fight the pandemic.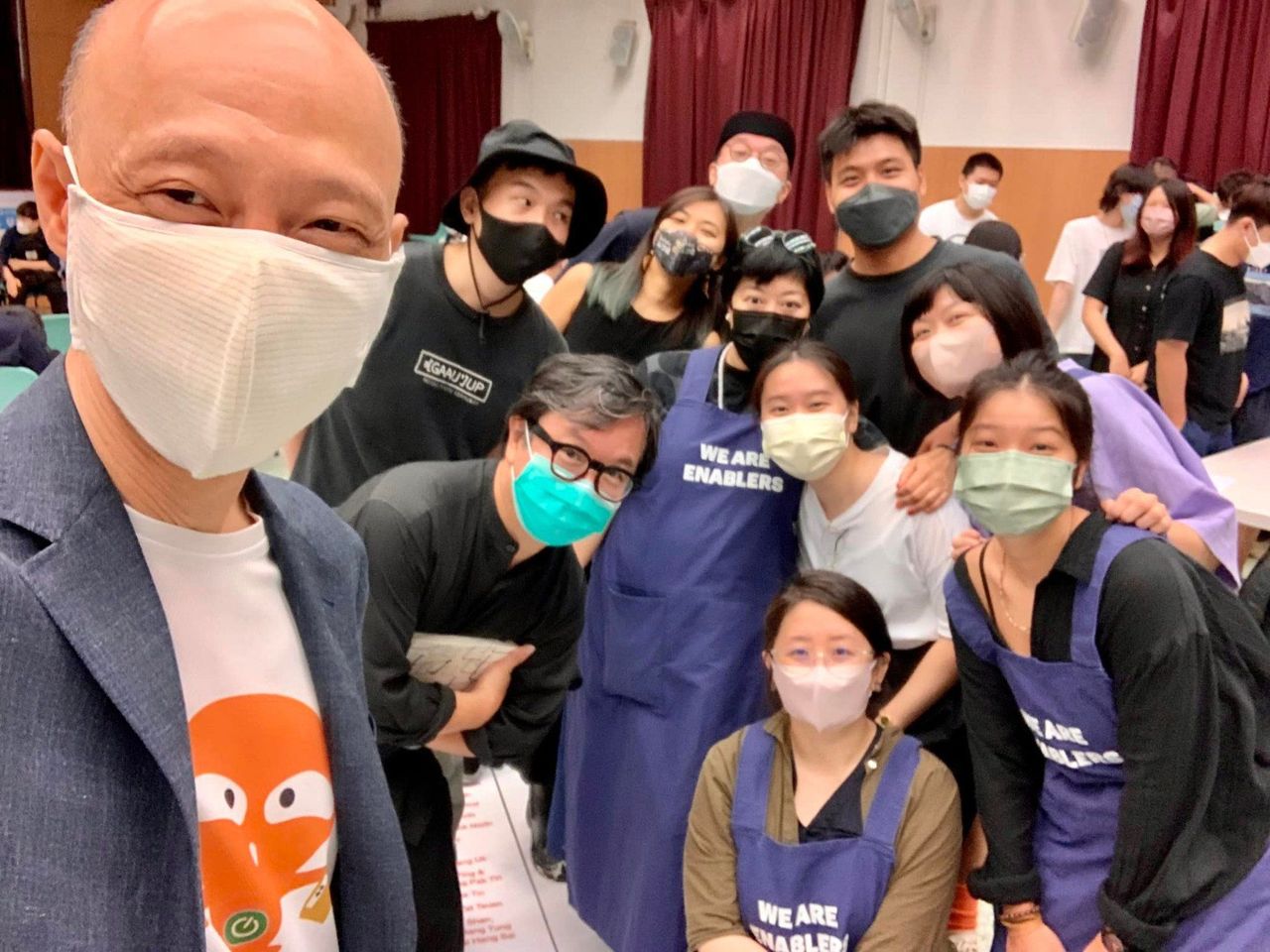 Former environment minister Wong Kam-sing has been focused on events centred on his area of work.

Former environment minister Wong, who has 14,000 followers on Facebook and another 4,000 on Instagram (IG), has stayed focused on his beloved area of work, posting on social media about climate change, waste and carbon reduction, as well as the conservation of rural areas and green architecture.

"I plan to carry on promoting sustainability via various channels as you can see my Facebook or IG posts," said Wong, 59, the city's environment chief for the last decade.

He has also joined a collaborative recollection project called Yat Fo Yan – Cantonese for "a group of passionate people" – involving designers who recall their creative concepts for several campaigns under his helm, including Big Waster, the popular mascot used by the Environmental Protection Department to fight food waste.

Wong also gave his backing to a feature film on architecture, carbon reduction and global warming, and has been meeting environmental groups and students since leaving office.

Apart from Lam and her eight ministers who stepped down, seven others held roles in Hong Kong's new administration that took office on July 1, including city leader Lee, who was the former chief secretary.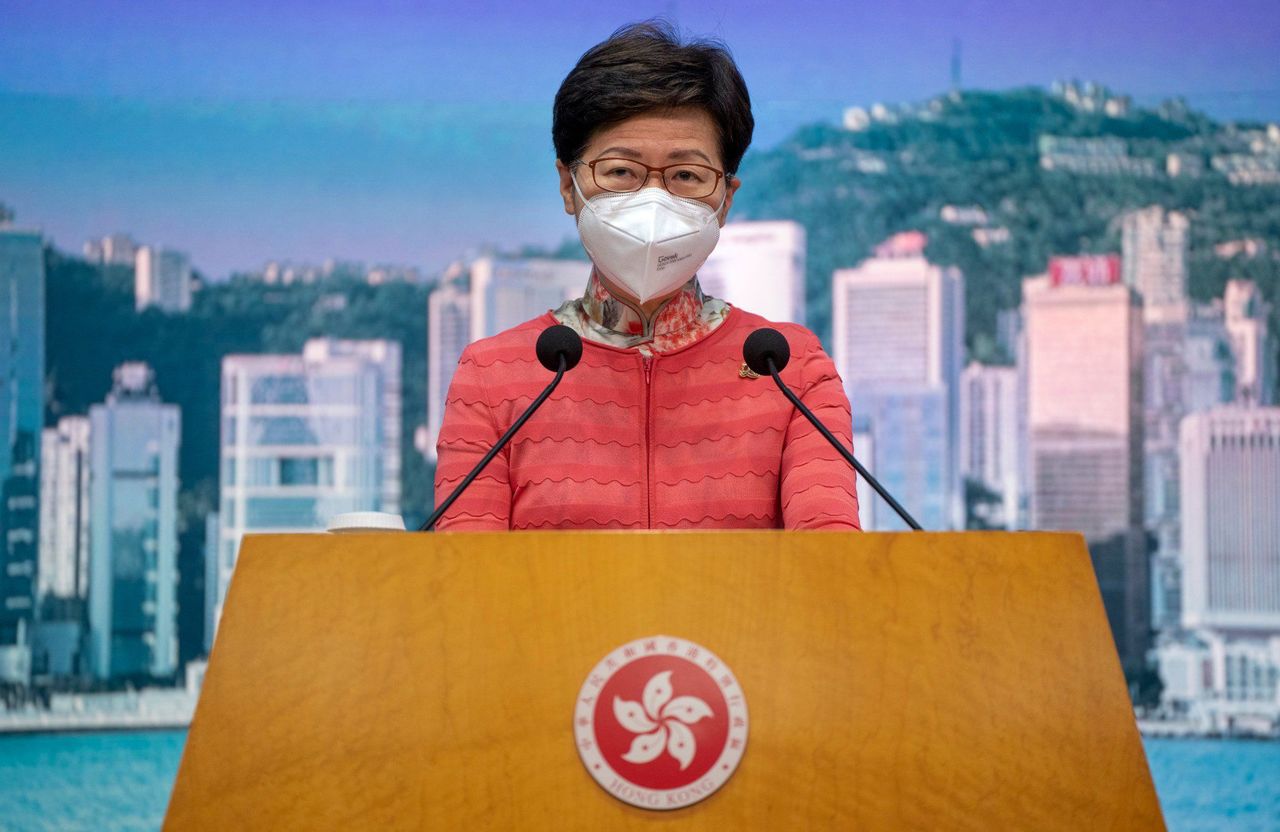 A source says Carrie Lam recently travelled to mainland China.

Former chief executive Lam has been mostly out of sight since leaving office.

Two sources told the Post she travelled to mainland China from late July to early this month. One said she visited Nanjing with her husband, Lam Siu-por, for an awards event for their younger son, Joshua Lam Yeuk-hay.

Beijing Tsinghua University's website showed that he won a gold award for his doctoral dissertation and was among 19 recipients of the International Consortium of Chinese Mathematicians awards, with a ceremony held in Nanjing on July 31.

Lam, 65, told media before she stepped down that neither of her sons – Jeremy Lam Jit-si and Joshua – were in Hong Kong.

"Lam had mentioned a few times that she would spend time in mainland China after stepping down, to visit different parts of the country. She is also enjoying her time with family," one of the sources said.

The former leader's whereabouts had drawn interest, with rumours in early July that she had gone to London. She dispelled the false talk by attending a seminar at the Convention and Exhibition Centre in Wan Chai on July 18.

That was her last public appearance. She deleted her Facebook and Instagram accounts after stepping down. Lam said she would refrain from commenting on government policies and would only consider education work, if invited by schools.

The other ministers who stepped down were Law Chi-kwong (labour), Sophia Chan Siu-chee (health), Teresa Cheng Yeuk-wah (justice), Edward Yau Tang-wah (commerce), Frank Chan Fan (housing and transport) and Alfred Sit Wing-hang (technology).

Law, 68, a former associate professor of social work at the University of Hong Kong (HKU), told the Post he was staying away from new jobs or appointments for now.

"My plan is to have no plan and allow myself to gradually develop a new pattern to my life rhythm," he said.

Former labour minister Law Chi-kwong says his plan "is to have no plan".

But Law, said to possess an IQ as high as 160 – has not let go of numbers, describing his new routine this way: "Swim 1.5km every Monday, Wednesday and Friday. Jog 3km and walk another 3km on other days."

He added: "Other time will be on preparing my long-term retirement financial plans, playing the guitar, [cleaning and clearing] old stuff at home."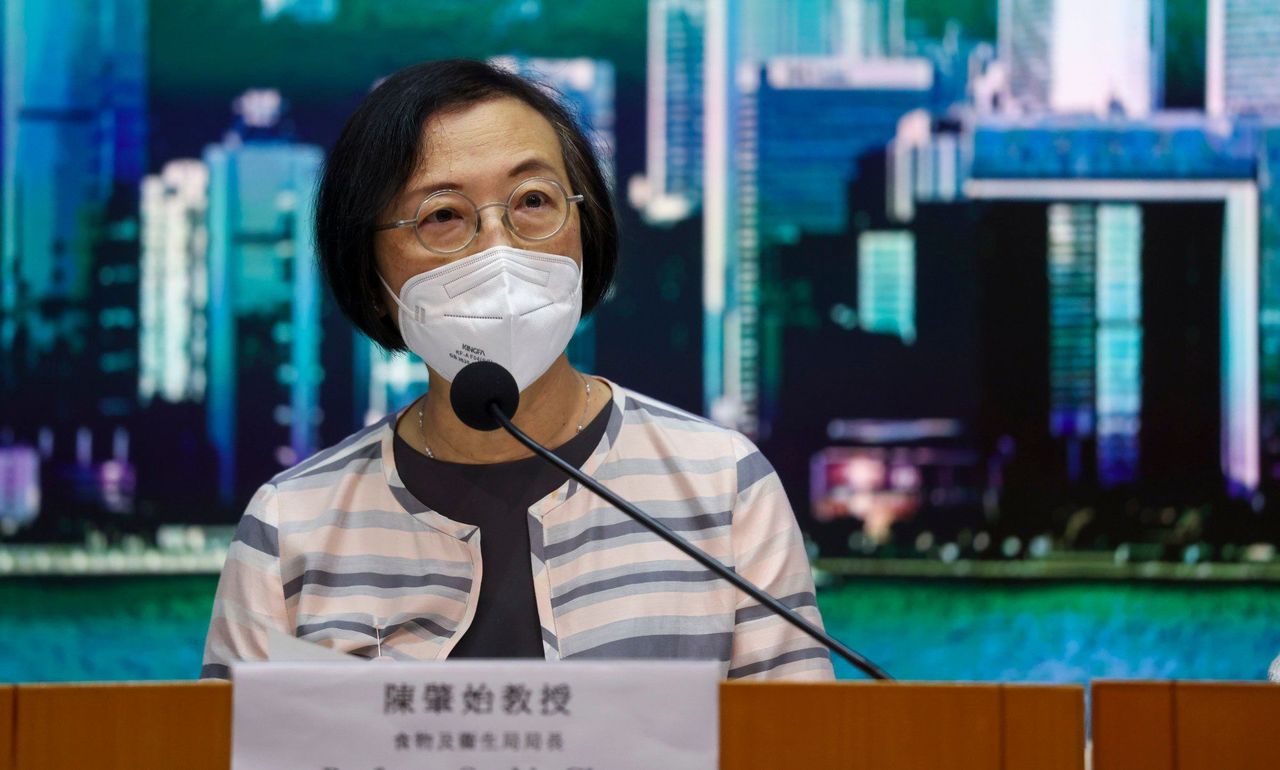 Former health secretary Sophia Chan has returned to teaching at HKU.

Former health chief Chan, 64, returned to teaching at HKU after a decade of unpaid leave.

A professor of nursing and assistant dean of the faculty of medicine before joining the government in 2012 as an undersecretary, she will teach and act as a senior adviser on various university issues.

She told the Post she had no problem adapting to university life again and was ready and excited to return to her research team.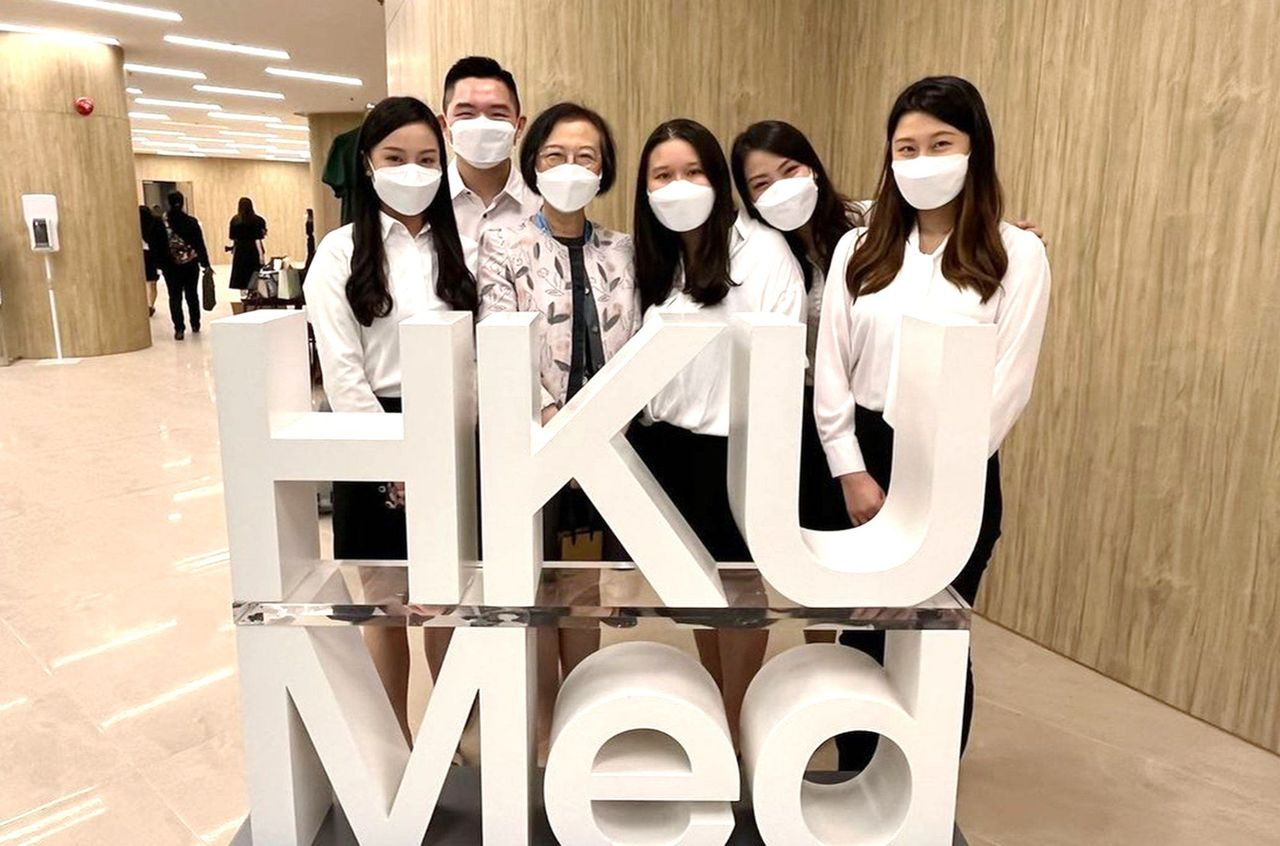 Former health secretary Sophia Chan returned to teaching at the University of Hong Kong after a decade of unpaid leave.

"I hope to focus on primary healthcare and impacts on second-hand smoking, especially on kids. These are issues that I paid a lot of effort and special attention to and had built foundations for when I was with the administration," she said.

Her job at the university had to be approved by the government's advisory committee on post-office employment to ensure there would be no potential conflict of interest.

Among the others no longer in office and keeping a low profile was former commerce minister Yau, a top official since 2007, who made clear how much he was enjoying his new private time.

Responding to Post queries, he said: "My plan is to be spared from media interviews. Take care and all the best."